Carol Rigs of Holbrook, New York, and her daughter were driving along Southern State Parkway on Monday when they witnessed a multi-vehicle wreck. They got upset by the devastating scene, but an even bigger shock followed as the daughter recognized one of the smashed cars as her father's.
Carol recalled the moment her daughter realized that one of the people who lost their lives in the accident was her father, Carol's 75-year-old husband Richard Riggs.
"She said to me, 'Oh my god, that looks like Daddy's car.' And she said, 'What is the license plate number?' And as she was reading it, she starts yelling, 'That's Daddy, that's daddy!' And there was no way for us to get over there because there was traffic blocked all the way around us," Carol told Bronx News12.
"He was the kind of person that would have jumped out of his car, to help somebody in this situation. We lost a special man, we will never get him back," the devastated wife added.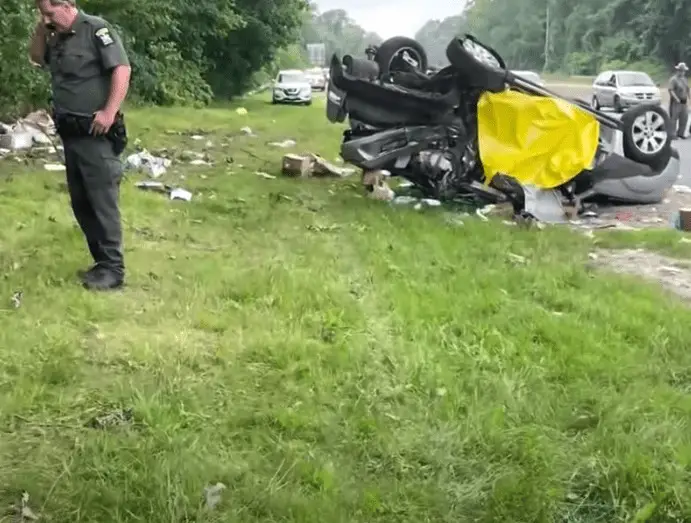 According to NBC New York, when the two women drove past the collided vehicles, they saw the dead body of Richard behind the wheel.
According to the police, the accident involved a white Jeep Grand Cherokee and a Range Rover, which was later determined to be stolen. These two vehicles tried passing between other two cars, a Toyota Prius and Richard's car. As the crash took place, Richard's car hit a tree and flipped over. He died at the scene.
The two people behind the wheel of the stolen vehicle fled the scene after getting inside the Jeep.
Richard was described as a hard-working man, a loving husband, a father of three daughters, and a grandfather of four.
His family is pleading the public to come forward with any information which would lead to tracking down the drivers of the Jeep and the Range Rover.
Rest in peace, Richard. Our thoughts and prayers are with his family.