Country music legend Dolly Parton isn't just a blond bombshell whose incredible looks mesmerized millions over the years, but also a strong woman with an incredible personality with a sense of humor and a big heart who has always spoken openly about everything in her life. And that is one of the reasons why her career spans that many years.
Besides her incredible singing talent, it's her hairstyle that became her trademark.
The singer, songwriter, businesswoman, and humanitarian, among the rest, admits she wears wigs. And we think they suit her perfectly.
"I used to try to keep my own hair teased as big as I like it, and having the bleach and all of that, it just broke off," the star told Hallmark's Home & Family hosts Mark Steines and Cristina Ferrare. "I thought, 'Why am I going through all that? Why don't I just wear wigs? That way, I never have a bad hair day! I have a big hair day, but not a bad hair day."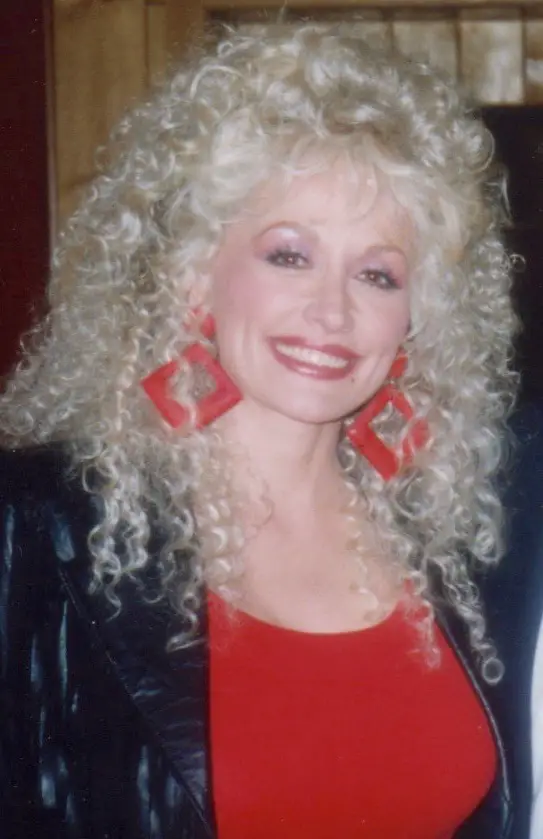 Dolly wrote in her book Songteller: My Life in Lyrics how she always dreamed of being able to buy hairpieces when she was a young girl. And today, she can afford all the wigs and hairpieces she wants. "I always wore my hair all teased up. Whenever that style started, I was the first to get my hair all poofy. Then as soon as I could buy those hairpieces and wigs, I wanted them."
Just recently, the superstar posted a black and white photo of herself from her younger days with her natural hair. Needless to say, her fans went crazy over that. "In case you're wondering, yes, that's my real hair," Dolly wrote.
Dolly and husband Carl Thomas Dean have been married for 50 years, but we don't know much about him as he's trying to keep himself out of the spotlight. The singer wrote about him in her book and described him as a romantic person. She even recalled how he hugged her so tight when she went to visit him at the army base in Georgia back in the day that her wig fell off. "He squeezed, hugged and kissed me so hard that he knocked my wig off."
Take a look at the video below which shows the evolution of Dolly's style. We can all agree that she is a fashion icon.