No matter how many people we meet in our life and how important they become to us, there is one person whose place no one can take; a person who will be there for us no matter what. That is her majesty, the mother.
A mother's smile can make all the pain go away. They are willing to sacrifice their happiness for the well-being of the children. The moments we spend with them become our most valuable memories.
Losing a mother means we will never again have that one person who will be proud of every our achievement and share with us all our joys and sadness.
Erica Allen Peden lost her mother recently and she shared her story with the rest of us because she wants to remind us how we should never miss the chance to tell our mom how important she is to us and how much we love her.
Erica is still learning how to cope with her pain, especially because of something that preceded her mother's death.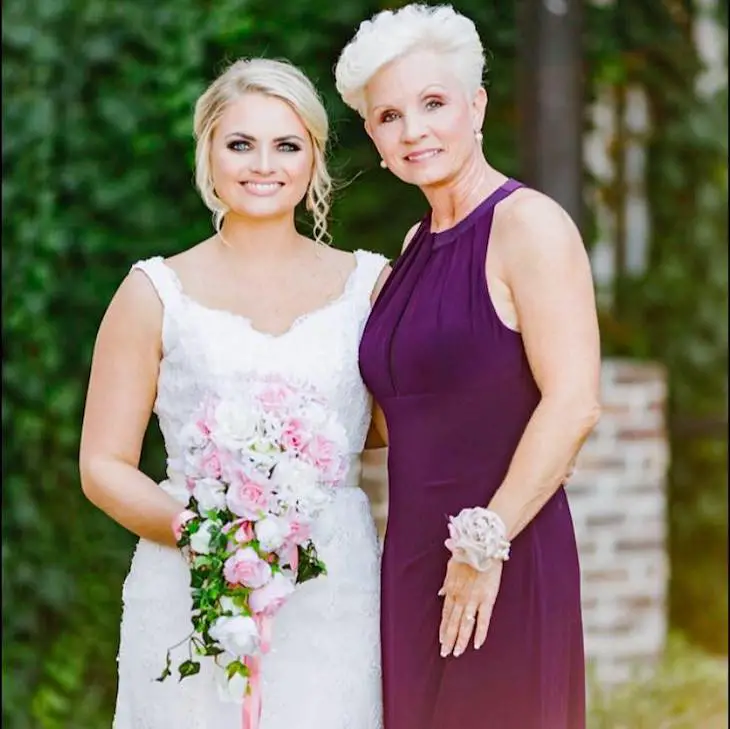 The day she lost her mother will always stay with Erica. For Love What Matters, she explains what happened on this sad day for her and for the whole family.
'"It was April 23rd, 2017 and I was lying in bed with my husband of close to 5 months, laughing about something one of our cats did. I rolled over to get ready for the day when Nick, my husband, said, 'Where are you going?' At just after 10 am on a Sunday, I was planning to go see my mom, who lived about 7 minutes away with my dad and brother. She had just gone through an abdominal surgery and was resting. I told him, 'I'm going to see mom. She wants to hang out with me like every day.'

This is the moment I am most ashamed of in my life. If it sounds bratty and immature, that's because it is. I didn't mean it. This was actually very unusual of me to say. I loved being with my mom. I work and live in the same city as my family because of them.

'She wants to hang out with me like every day.' That's the last sentence I said before I got the phone call that not only changed my life but broke my heart. My phone started ringing and I pick up my little brother's call only to hear him panicking and crying. 'Mom's had a seizure or something, I don't know what to do.'"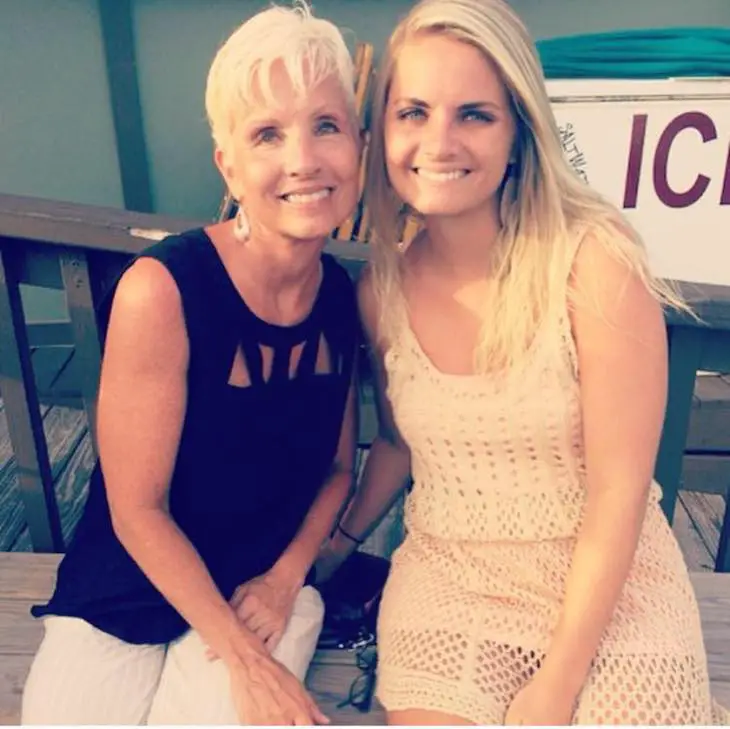 She knew there was no time to spare so she told her brother to immediately call 911.
'"I had about 7 years of lifeguarding under my belt, so my immediate response was, 'Hang up and call 911.' Nick is standing up at this point, very concerned. I didn't know it, but at that point, my mom had already died. She didn't have a seizure but died from a pulmonary embolism. Basically, she was gone before she slid to the floor right in front of my dad. Two ambulances are there trying to treat her, I am rushing to get dressed, and crying because sometimes you just know that this moment is the life-changing one. Full of dread.

Long hospital story short, my dad knew she was gone while she was in the ER for treatment. He actually performed CPR on her after we had just had a quick course at home the week before for my mom. She wanted to know how to do CPR in case my dad, who has heart issues, had a life or death situation. All I can say to that is, 'Wow.'"
Whenever the mother was learning how to perform CPR on her husband, she was actually showing him how to help her.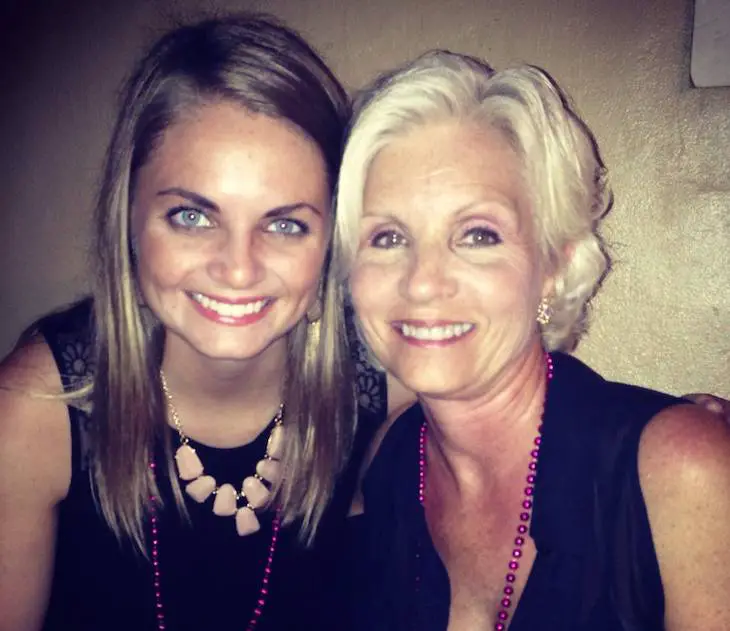 '"In about an hour, my mom had passed away and my family went into deep shock. This Oct. 23rd marks 1.5 years without talking to my mom, touching her, laughing with her, dancing to the Bee Gees together, or going to see a movie- our favorite thing to do. At 26, I am the second-oldest of 4. I had to look all three of my siblings in the eyes at different times and tell them our mom was gone while my dad and nana were with her to end care. My brother was the one to go home and clean up the carpet where she passed away because, as it happens, bodily functions take over. He was 19 at the time."
Erica simply knew she had to be strong for her family and those around her. Although coping with this unbearable pain is tough, it taught Erica how to cherish life and how to become a better person. She has a new perspective of life and tries not to take things for granted.
'"Since her passing, I joined a church. I share weekly meals with my nana. I planned my youngest sister's graduation party and held a baby shower for my oldest sister. I spoke at my grandfather's funeral, at the same place, nearly a year to the day after my mom's, his daughter's, funeral. I still baby my brother and he still rolls his eyes at me with a 'Whaaat,' since I'm probably asking for something. I call my dad at noon and 4 pm, my mom's old lunch break and the time she left work.

It has been the longest 1.5 years of my life. I have had one dream about her. In that dream, she hugged me, and I could smell her lotion. This was about a year ago. In the dream, I finally had the chance to tell her, 'I loved hanging out with you. I love you.'

It doesn't matter what age you are when a parent passes. It could be a peaceful passing or something incredibly shocking. When it does happen, no matter what, you will randomly stop and think, 'I can't believe this happened to us.' It sucks. It's devastating.

The best way it can be summed up is by something the 'This Is Us' creator, Dan Fogleman, said. Dan also lost his mother. He said, 'My mom died 10 years ago, unexpectedly. It's the hinge upon which my life swings.' If there ever was a way to describe this feeling of total loss, this it is for me.

Call your moms and dads. Call your siblings. Take your grandparents to lunch. Plan a party. Work a little too much. Talk to God often. Cry when you want to and, most of all, think about how soft your mother's hand was when she would pat you on the leg and say, 'Love you, baby.'"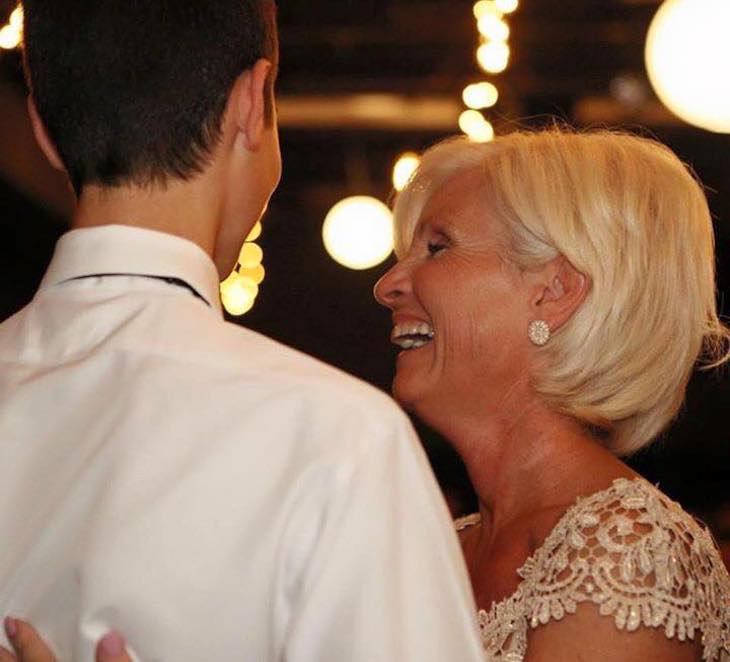 Erica's story teaches us that we should grab every opportunity we have to tell our parents, siblings, and friends how much we appreciate their presence in our life.