The "Hulkmania" that took over America was all about the legendary wrestler Hulk Hogan whose fame grew bigger and bigger with each passing day.
Hogan was born Terrence Gene Bollea on August 11, 1953, in Augusta, Georgia. He attended the University of South Florida because he wanted education for himself but his passion was always associated with wrestling.
So, instead of pursuing a degree, he spent his days at the gym of wrestlers Jack and Jerry Brisco. His career started when he was just 22, back in 1979, when he started wrestling at small venues in the Southeast and was noticed by the World Wrestling Federation owner Vince McMahon Sr.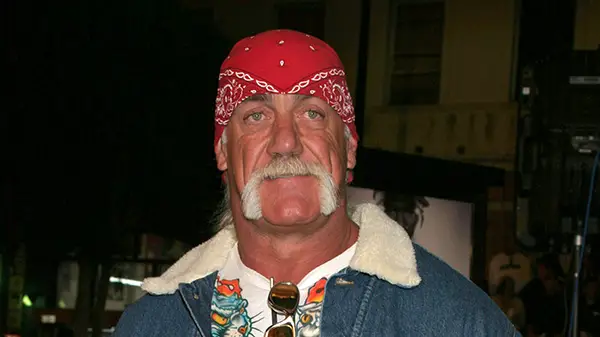 Once in the world of wrestling, Terrence needed a professional name. His distinctive looks and massive figure was soon associated with that of mighty Hulk and that's when he became known as Hulk Hogan. He was very passionate about his profession and won his debut match against Andre the Giant in WWF.
The image of Hulk Hogan became known globally and he tried himself in movies, including No Holds Barred (1989), Mr. Nanny (1993) and Santa with Muscles (1996), so his popularity grew even bigger.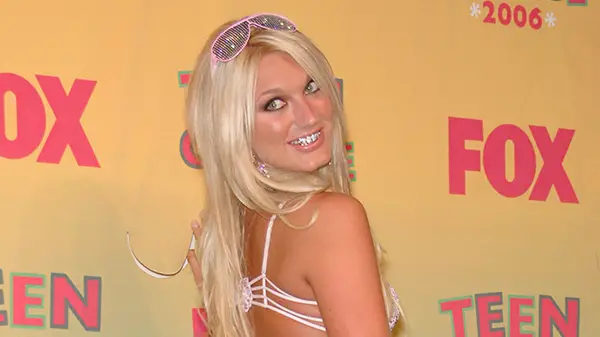 Hogan married wife Linda in 1983 and the two have two children, daughter Brooke and son Nick. The family was part of the reality show "Hogan Knows Best" on VH-1 which was a huge hit. In fact, the idea of having cameras in the house for more than 12 hours a day wasn't something Linda was very fond of, but as Hogan said, it was a perfect opportunity for the whole country to learn of his daughter and to promote her career as a musician. "You know, we thought, this would be a great way to give Brooke Hogan an awareness, to make people know who she was," Hulk said in an interview with CNN in 2005, the same year the show aired.
"It started as that, and it's shoe- stringed through the whole episodes, her music career, but it's basically about the whole family now".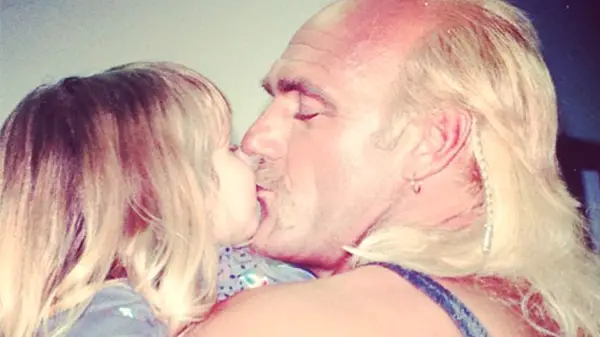 Brooke was born May 5, 1988 as Brooke Bollea but she soon took the name Hogan herself. She released her first music single from the album Everything to Me in 2004 and the song reached No. 1 on the Hot 100 Singles Sales chart in the US and peaked at No. 97 on the Billboard Hot 100. In 2006, she released the song "About Us" together with rapper Paul Wall. It reached number 33 on the Billboard Hot 100. In 2009, she released the album Undiscovered which was a huge hit.
Although she already had a successful career in music, Brooke, who is a daddy's girl, followed into his footsteps. In 2006, she made her debut in WWE at the Saturday Night's Main Event XXXIII in Dallas, Texas.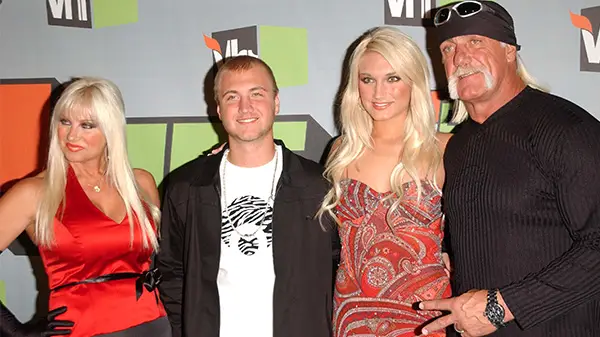 Hogan and Brooke have always been very close.
She recalls the time she would watch her dad on TV and said, "When I was little, I was terrified. We'd watch TV and I'd see my dad like my mom said, gushing blood, and I'd cry and I'd run out of the room and I'd throw a tantrum and I'd want him to come home. But my mom just sat me down one day and said Brooke, your dad's OK. He does this for a living. He's going to come back home fine.
She also remembers missing her daddy when he was away, especially during the time when he started New World Order (NWO) wrestling as "Hollywood Hogan" after being expelled from WWE because of drug abuse and was spending a lot of time working.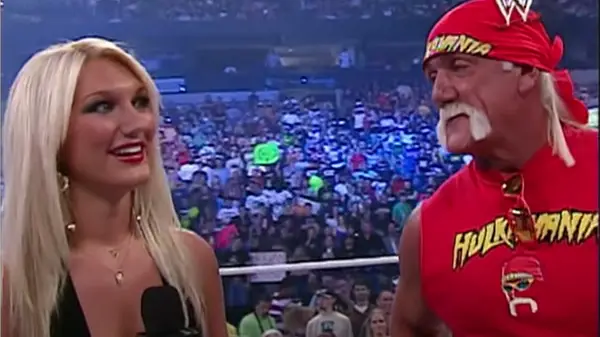 In 2007, Linda accused Hogan of cheating her with her best friend and filed for divorce. The couple officially untied the knot two years later, in 2009. Her parents' separation was hard for Brooke.
"I'm going through one of the hardest issues I've ever had to deal with in my life … please keep me and my family in your prayers," Brooke wrote on the social media.
After the divorce, she spent more time with Hogan and didn't have much of a relationship with her mother, but today, the two are on good terms. Back in the day, Brooke said of her mother speaking to E Online, "We don't talk… I feel betrayed. I look at the things she's released and said about me and I'm like, how could I ever trust her again? How could I ever look at her and be like, 'You kind of threw me in front of the bus in front of the whole world'… I'm just looking at how my dad's treating me and how my mom's treating me, and my mom has kind of backstabbed me a couple times."
Brooke had her own show, The Fashion Hero, where regular people competed to model for four famous fashion names. She says how she loved the project because "I've been called everything, so I personally connected to this mission, and I just think it's so cool that we can start changing how people define beauty." Speaking of the times she was body-shamed for her muscles and height she added, "Because kids are literally killing themselves, or developing eating disorders, trying to fit into a box. We're not all mannequins. There's no possible way that we could live up to that standard. So it was like a passion project for me."
Brooke was about to marry former Dallas Cowboys player Phil Costa, but broke off the engagement and is now dating businessman Kyle Rowe. According to her Instagram account, she's really happy with his new love.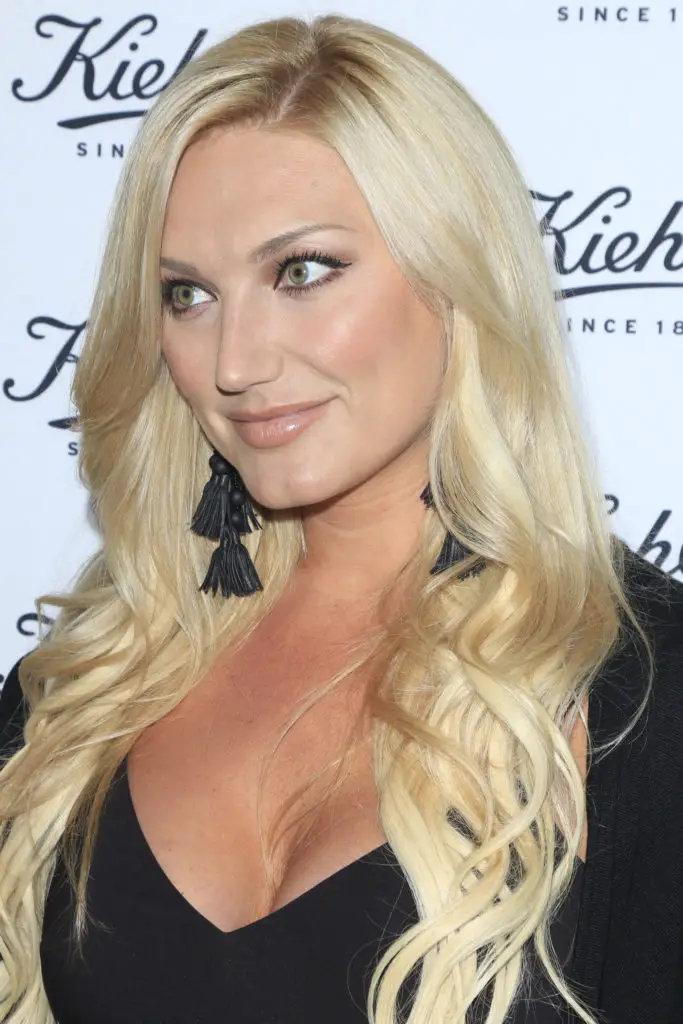 She often posts photos of her dad who is obviously her idol. "Through all the ups and downs life has given us, you've shown me the meaning of unconditional love. You are a special soul on this earth and you have brought so much joy and light to the world even if you had it's weight on your shoulders. You're a warrior. I love you," she wrote for Father's Day.
Today, this beautiful and successful lady is 32 and looks stunning.