A horrific incident took place October 9th, after a 12-year-old autistic boy was tricked into drinking bleach by some older kids, which resulted in him ending up in coma.
It was reported by Daily Star that Ronnie Philips and his brother Jimmy, 11, sneaked out of their home in Crawley, West Sussex, UK, while their mother was fast asleep and met with the older kids. They offered Ronnie a can with what was supposed to be alcohol. But the moment Ronnie drank it, he collapsed on the ground. Jimmy got really scared as he though his brother was dead and started screaming for help.
Fortunately, a woman heard him and then saw the boys. She stayed with them until help arrived and soon after, Ronnie was taken to the Paediatric Intensive Care Unit at the St. George Hospital where he was put in an induced coma.
Autistic boy, 12, given 'drink mixed with bleach' and 'left to die' https://t.co/1QEoxbivwZ pic.twitter.com/MziO9J71do

— Daily Star (@dailystar) October 12, 2020
The boys' mother, Danielle Phillips, was heartbroken. She couldn't believe someone would hurt her autistic son and leave him there to die.
"I just want to make people realize the dangers of drink, drugs, playing stupid games and running away leaving a child to die," she said. "Kids will be kids but this sort of stuff is just ridiculous and dangerous."
Luckily, Ronnie is now taken off life support and is expected to be fine, but what happened to him will probably stay with him forever.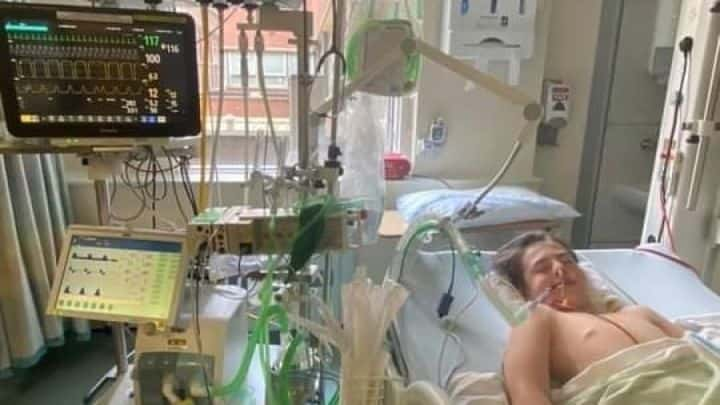 The police is investigating the case. Allegedly, the youngsters who hurt Ronnie were found wandering the streets the morning after their victim collapsed, but no further information has been released.
The family set up a GoFundMe page for Ronnie. It says, "This is my 12-year-old grandson who is autistic. On Friday night some older children tricked him into drinking bleach and the result was him having to be put in a induced coma! He is now awake but can't understand why no one likes him and would do this to him when he thought they was his friends! I want to show him that people do care and are not all nasty."
We honestly hope Ronnie will be able to leave this terrific experience behind and will learn how to trust people again.