A very disturbing video has been published on Facebook. The video features a shocking event involving a grown up man and several boys. The violence filmed with the camera is very unpleasant.
The incident happened in New South Wales in Australia. In the local skate park in Goonellabah, a group of boys were playing and having fun. However, one moment a grown up man came to the park and started chocking one boy and he threw another one down.
According to the reports, the man was defending his son from the bullies, and it is believed that he came to the park with his own son.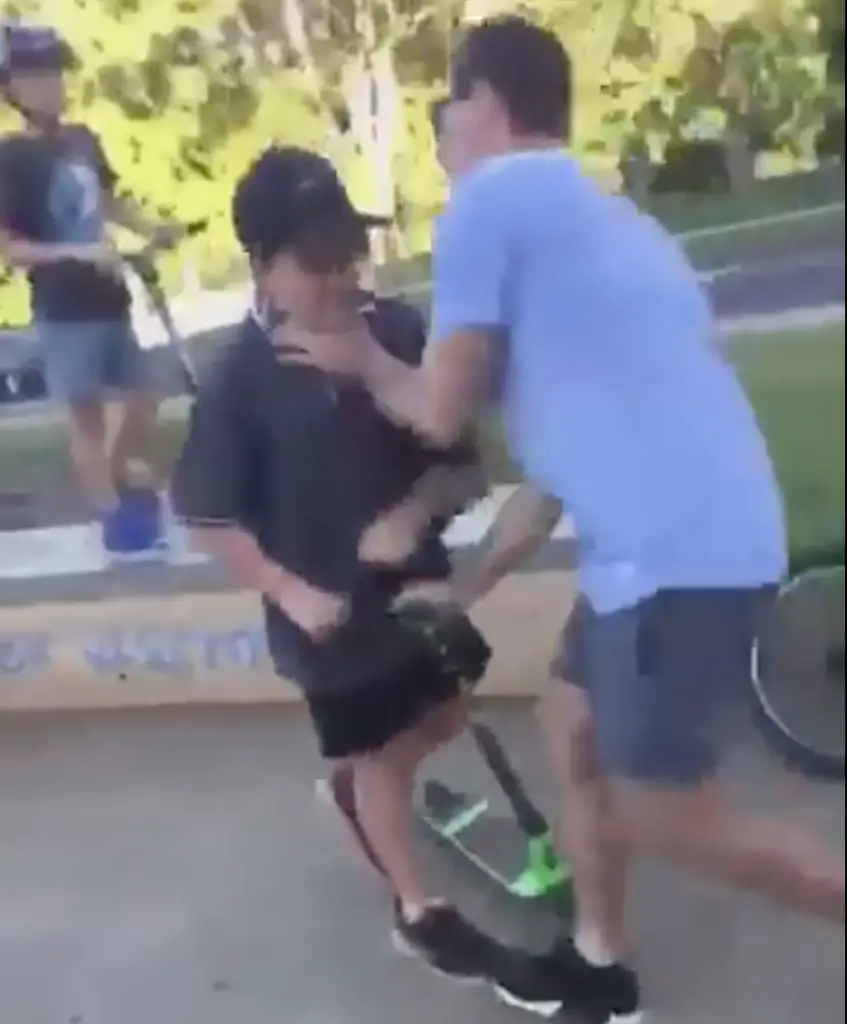 New South Wales Police had to react to this incident. They started the investigation against the man. They also confirmed the authenticity of the event.
"Police have been told a group of 12-year-old boys were at a skate park in Goonellabah when they started to verbally abuse and threaten another 12-year-old boy. The man allegedly assaulted one of the youths and threw his scooter. Officers from Richmond Police District were notified and commenced an investigation."
North Coast Crime also came up with a statement regarding this event. They said:
"If the adult in the video or anyone who knows him reads this, can you please send me a private message?"
However, we still do not know what's the reason for such a behaviour. The police officers yet have to determine the causes for the violence and the background of the event.