"Parenting is the easiest thing in the world to have an opinion about, but the hardest thing in the world to do," Matt Walsh once said. Honestly, everyone who has ever experienced the joy of being a parent would say this is true. Raising a child takes a lot of patience, wisdom, and devotion, and moms and dads are always more than willing to provide all that and even more to their little treasures.
One dad from Palm Beach Gardens, Florida, named Albert showed the whole country that when their kids are in danger, parents get superpowers.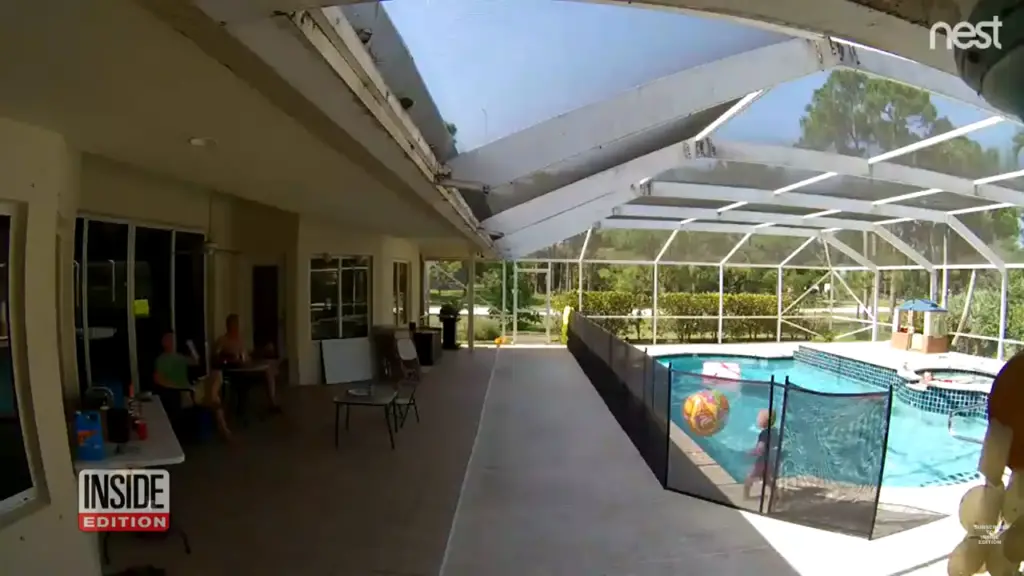 As the family was having fun in their backyard gathered around the pool, 18-month-old Rocco was chasing after a colorful ball. While he was trying to reach it, he somehow managed to wander through the gate and get into the water. That's when Albert went into action and jumped over the 4 foot tall fence to save his son. His reaction was quick and amazed many people. With all the people who were there, Rocco wasn't in real danger as they all saw him entering the pool, but the way Albert's instinct kicked in is worth all the praise.
In fact, scientists can't really explain how parents are able to do way more than they think they are capable of when it comes to saving their kids.
We have witnessed cases where mothers lift cars to save their trapped children and now we see Albert who jumped over a fence that tall. The thing is that this phenomenon can't be researched because in this situations everything happens in an instant.
Speaking of the incident, Albert said how he simply did what had to be done and didn't think of anything but getting Rocco out of the water in time. "Anybody can do that. Anybody can jump over a fence, you know. A kid's in trouble. You know, you've got to get to them as quickly as you possibly can," he told Inside Edition.
However, he wants to urge parents to never leave their little ones out of sight because kids are curious and can easily find themselves in trouble. "You just absolutely have to keep an eye on your kids. I don't care what measures you put in place. Tragedy can happen," he added.
You can take a look at this super dad's incredible stunt in the video below and never forget to be extra cautious when supervising your kids.