Unless you treat your dog as a member of your family, you probably don't deserve to have it. Once these adorable furry creatures are welcomed in someone's life, they should stay forever. The love and the affection they are willing to give to their owners can't be measured, so it's not a surprise dogs are considered man's best friend.
Seth and Nicole Funden are a loving couple who own a Labrador named Eva. This canine holds a very special place in this couple's lives and hearts, and it was on their wedding day when everyone they knew, including all their family and friends, learned how special Eva really is to them.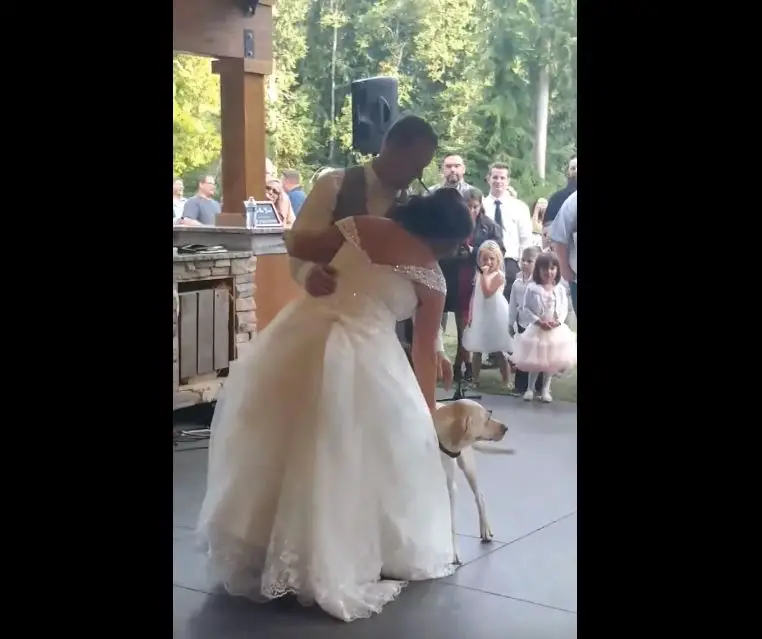 The wedding ceremony took place outside and Eva was there every step of the way. However, it was what happened at the reception that melted everyone's heart.
After saying "I do" and sharing their wedding vows, Seth and Nicole proceeded with their first dance, which is a very special moment couples out there cherish forever. As they were dancing on "From the Ground Up," by Dan + Shea, they waved Eva over and it didn't take long before she joined them. She stood on her hind legs while her parents were each holding one of her paws. They made sure they moved very slowly so that Eva could be comfortable dancing.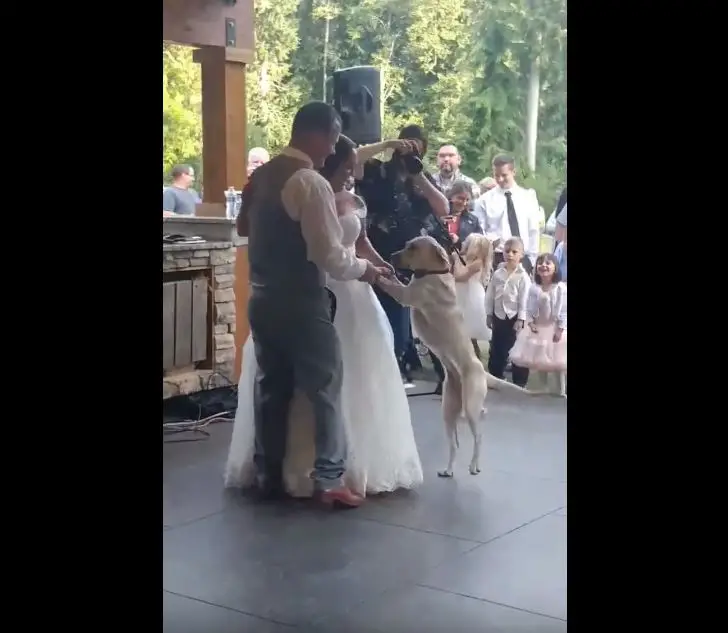 Needless to say, people were deeply touched by the sight. One of the guests, a woman named Mercedes, told The Dodo: "It was the sweetest thing. I had no idea it was going to happen. It brought tears to my eyes."
After a video of the sweet moment was taken, FOX 29 shared it on Facebook so that thousands could see it. Some of the comments were: "Even their fur baby is happy for them. How lovely" and "She felt the love between the humans. She's like I gotta get me sum lovin too."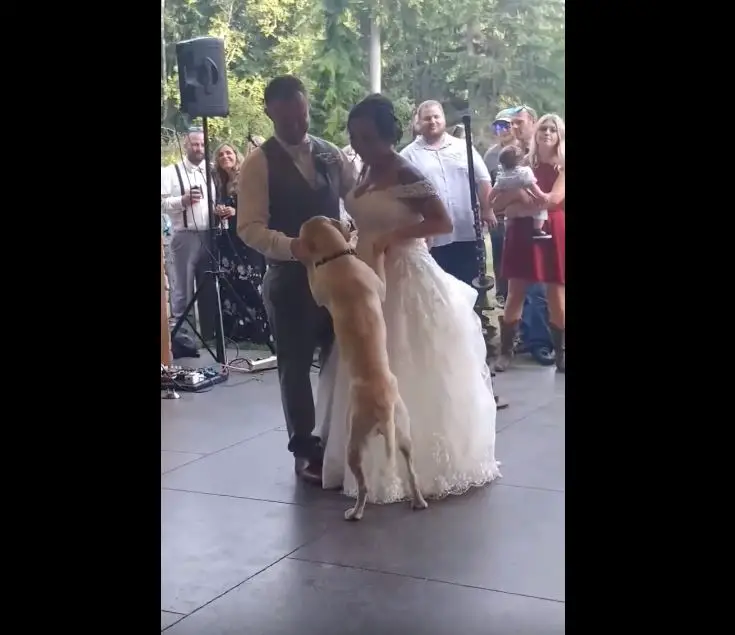 You can see Eva dancing with her parents in the video below. Don't forget to share it with an animal lover!