In life, not everyone is lucky enough to be part of a family that will teach them what love and security are. Many kids are part of dysfunctional surroundings and never get to experience parental love.
Three brothers Joey, 3, Logan, 2, and Noah, 1, found themselves looking for a forever home. The chances were that they would end up in three different families and that would mean they wouldn't be given the chance to grow up by each other's side.
However, things turned for the best for these young boys and they were all adopted by the same family. Their story is an example that miracles do happen, and theirs took place just before Christmas.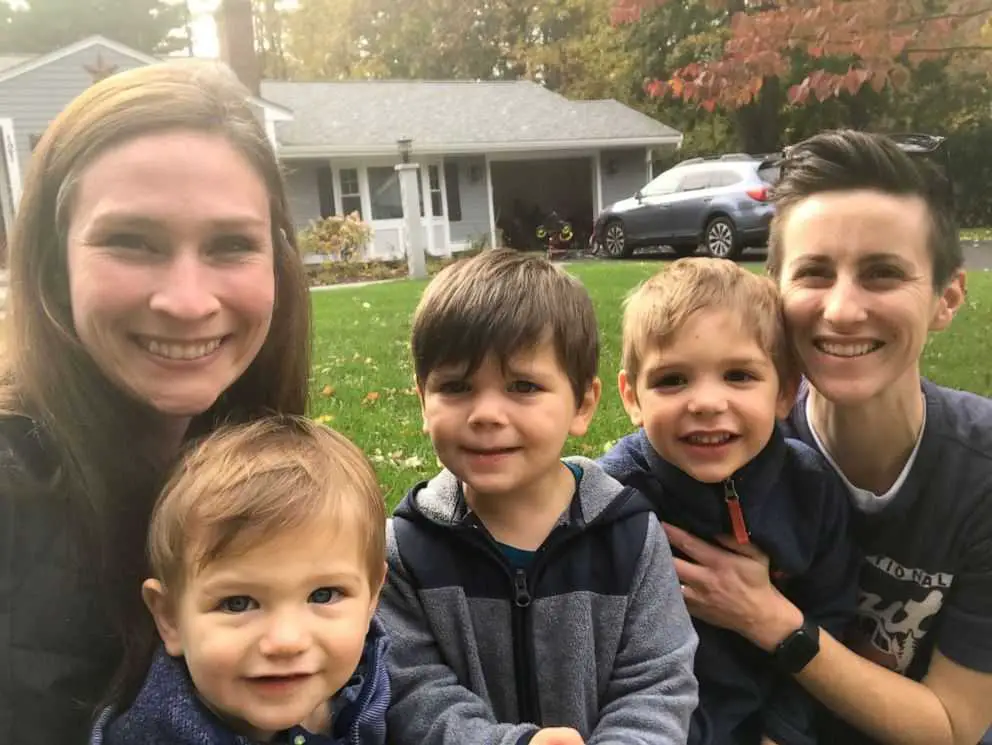 KC and Lena Currie of Sudbury, Massachusetts, adopted Joey around a year ago after they met him at an event sponsored by Children's Friend.
"We saw a picture of Joey and Children's Friend mentioned [it] would be a good match," Lena explained. "He was 18 months old at the time."
Joey was a loving little boy who settled in with his new family just perfectly. Although they didn't really consider adopting another child, the Curries got a call from Children's Friend and were told how Joey had a little brother who was six weeks old. Sweet Noah needed a home, and both KC and Lena knew his place was right beside his brother's. Soon after, Noah was legally adopted and part of the family.
Some time later, the family learned of the third brother, Logan. They were told how he was supposed to be adopted, but something turned wrong and he was again looking for a family.
Was it a sign that they should adopt him, too? Well, the Curries believed exactly that and now the siblings were together, under one roof.
"It was our gut feeling," KC told GMA. "We were going to end up saying yes because keeping the brothers together was really important to us. When they're older and have questions, they'll have each other to lean on and experience that ride together."
Looking after three kids under the age of 4 isn't easy, but KC and Lena are more than willing to do all in their power to be the perfect parents to their boys.
"It's the first year and first holiday where it's all permanent and true," Lena said.
"Now we can start dreaming about grade school, sports, and all those fun things," added KC.
This story is both touching and inspiring and exactly what we needed to hear during the most wonderful time of the year.