As most of us know it's pretty common to see a refrigerator in the workplace or office, it's shared and very handy, until you feel like you are providing for others when they steal your stuff!
It's also common to hear in workplaces that where people have shared spaces, sometimes people are tempted to help themselves to your stuff, very naughty!
Well, one woman had enough if this kind of behaviors in her workplace fridge, her coffee creamer was being used up, she really was disappointed and decided that it was time to take action!
The woman kept her coffee creamer in the staff refrigerator, she had an idea to teach the person a lesson that wouldn't be easy to forget, it was so impressionable that it went viral online!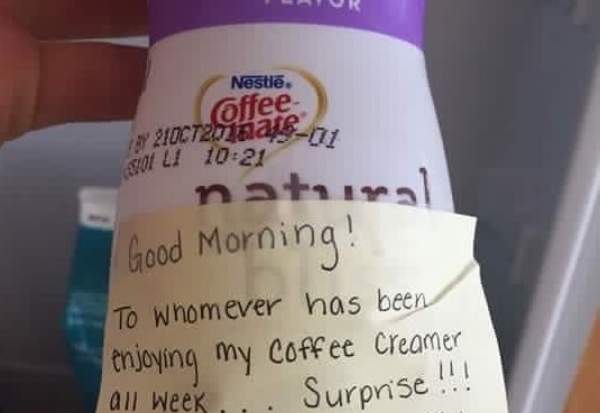 She taped a note to her coffee creamer container an put it back in the office refrigerator for every single person to see.
It said:
"Good Morning!"
"To whomever has been enjoying my coffee creamer all week … Surprise!!!"
"You've been drinking my"
"BREAST MILK"
"Hope you've enjoyed. Cheers!"
"-B"
"P.S. It's organic. So no worries"
If it was true or not is anyone's guess, but you can definitely know that the culprit probably had more than second thoughts about using it again!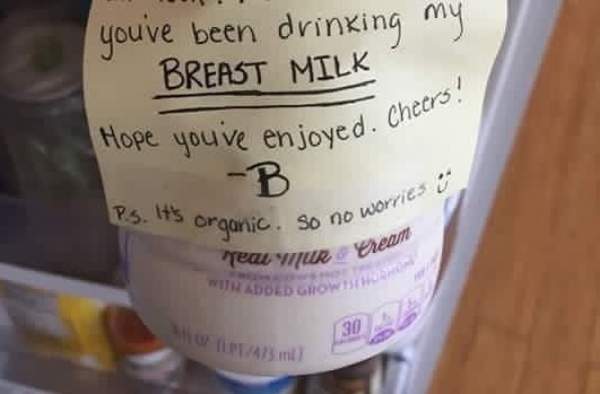 Someone on Reddit, called Phantom0591, posted the photo of the note, it really gathered momentum and lots of different reactions!
Squabbles123 wrote:
"Best counter to this is to replace it with a new note that says: 'Refill Please.'"
Heyyouknowmeto wrote:
"This week just keeps getting sweeter. Captain Crunch Coffee Creamer."
The comments just went on and on like this, it really spurred some reactions, I think that many people can empathize having been in a similar position.




We would have loved to see the person's reaction was stealing the coffee creamer when they saw the note, that would have been priceless!
Some of the responses were really hilarious, and I bet she felt a lot better after she left the note and had a little grin to herself!
Other people have had a little fun with her idea, and made some other clear labels for the office place!
Have a look: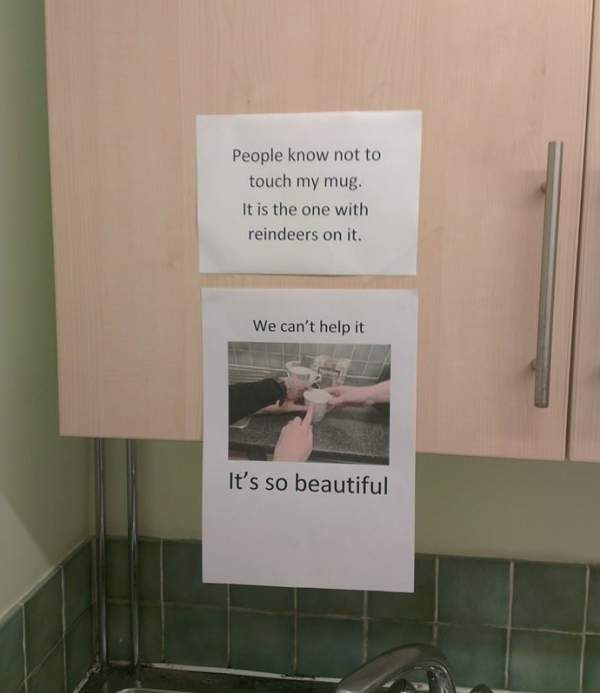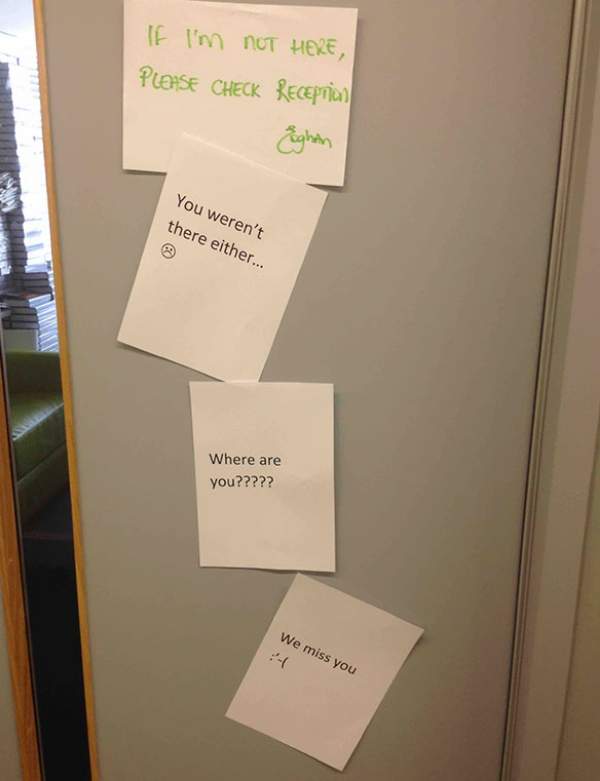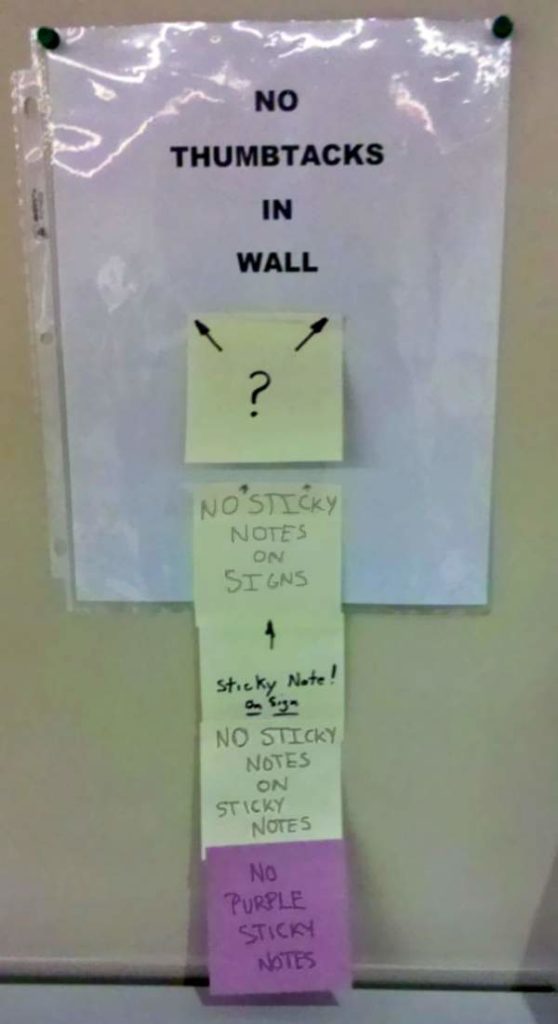 The main point here is to be considerate of others, don't be mean, be kind and above all be nice to your work colleagues and don't steal their coffee creamer!
…and if you love this story, please SHARE it with friends and family.