Bruce Willis, who was recently diagnosed with dementia after the world learned of his aphasia, a condition which affects one's ability to communicate, celebrated his 68th birthday surrounded with family and close friends. Among those in attendance were his current wife and children, as well as his ex-wife Demi Moore and their daughters.
Moore has been very supportive of Willis and spends as much time as possible by his side.
The family could be seen smiling as they all sing 'Happy Birthday' to the Die Hard star, who seems to be in good spirit and sings the song to the delight of his millions of fans.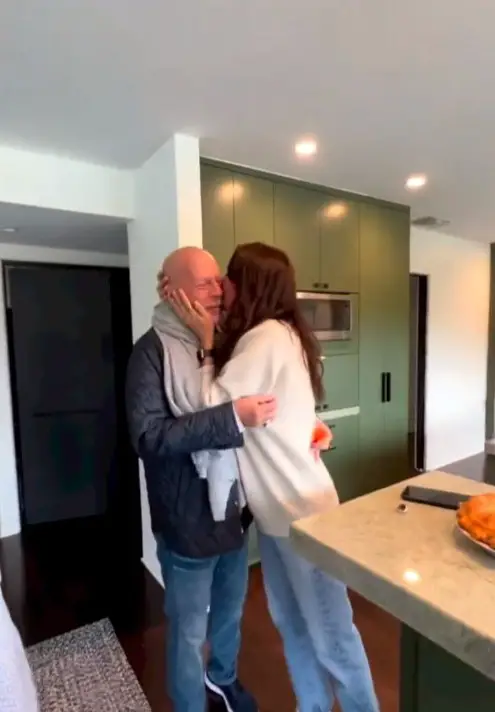 Towards the end of the birthday song, everyone shouts "Hip Hip Hooray" and so does Willis who makes a lassoing motion with his hands.
"Happy birthday, BW! So glad we could celebrate you today. Love you and love our family. Thank you to everyone for the love and warm wishes — we all feel them," Moore captioned the video which gathered the attention of many. Willis' fans were quick to comment how happy they were seeing the beloved actor happy and surrounded by people who love him and support him unconditionally during these challenging times.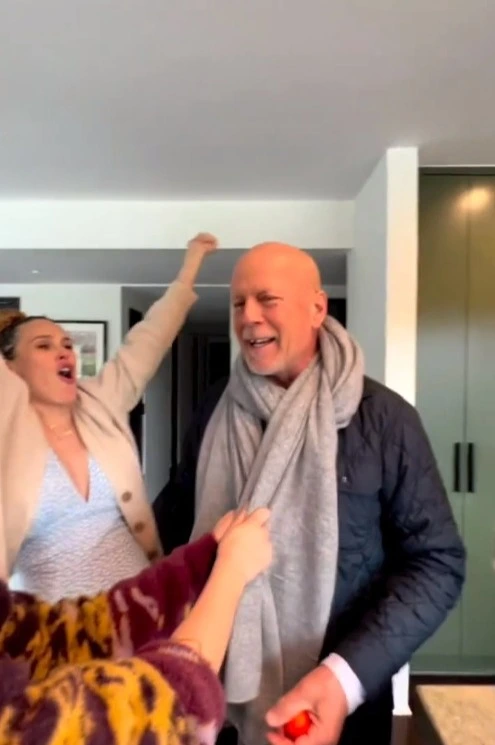 "Happy Birthday Bruce! Blessings to your and the family," actress Rosario Dawson wrote.
"Always one of the coolest guys ever! Happy birthday Bruce!" a fan wrote. "Even the slightest thing is the BIGGEST thing! Usually, when a person is suffering from frontotemporal dementia they don't remember the significance of blowing out the candle. And he did it without being told to. He even commented on the dog. He was definitely lucid and a participant at the moment. I am so glad to see this! Happy Birthday, Bruce!" another person added.
"Could watch this over and over again … there's nothing better than this … the decision to make your blended family a priority is what family dreams are made of! We love you, Bruce," a third wrote.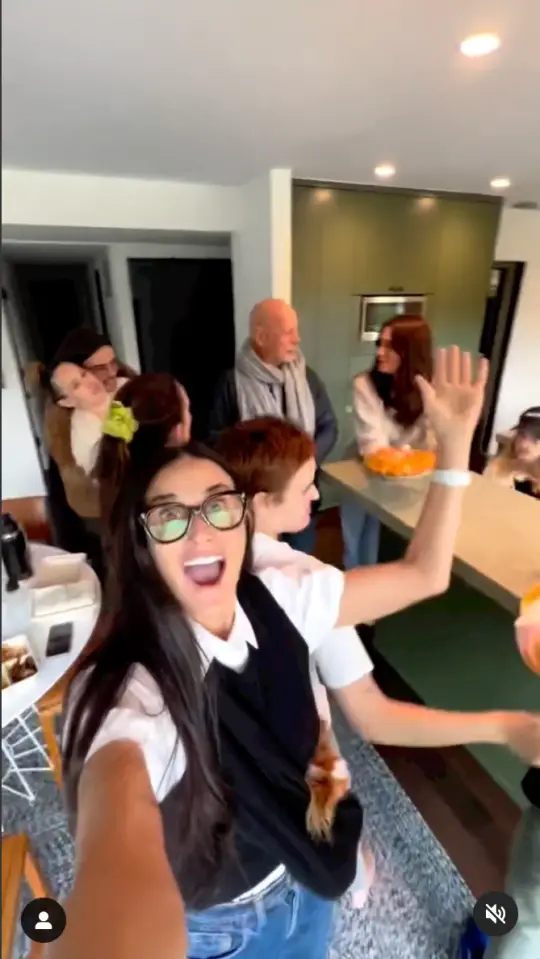 It was Willis' wife Emma who shared with her husband's fans of his "untreatable" frontotemporal dementia.
Under a photo of herself and dementia specialist Teepa Snow, Emma wrote: "I'm thankful I got the opportunity to work with @teepasnows pac who has helped me add to my dementia care toolkit.
"She's a loving, compassionate, and skilled leader in this space who navigates herself with pure empathy. She's a gift.
"Head to the link in my bio as her website has a wealth of caregiving information you might find useful too."
In response, Teepa stated, "@emmahemingwillis has done an absolutely wonderful job providing the proper support for Bruce as his abilities have evolved and creating a secure space and life that continues to offer him with what he needs to live well.
"Frontal temporal dementia is never easy but with the right programming and support, it truly is possible to continue living life.
"Congrats to Emma and their entire family for their very very hard work and dedication. It is truly remarkable!"
The family now has a more clear diagnosis and know exactly what Willis is dealing with. As they help their father with the challenges he faces, his daughters also do all in their power to raise awareness about Willis' condition.
34-year-old Rumer, Willis and Moore's daughter was the one to open up about her dad's dementia. Among the rest, her statement read: "FTD is a cruel disease that many of us have never heard of and can strike anyone. For people under 60, FTD is the most common form of dementia, and because getting the diagnosis can take years, FTD is likely much more prevalent than we know.
"Today there are no treatments for the disease, a reality that we hope can change in the years ahead. As Bruce's condition advances, we hope that any media attention can be focused on shining a light on this disease that needs far more awareness and research.
"Bruce always believed in using his voice in the world to help others and to raise awareness about important issues both publicly and privately. We know in our hearts that – if he could today — he would want to respond by bringing global attention and connectedness with those who are also dealing with this debilitating disease and how it impacts so many individuals and their families."
We truly hope Bruce Willis' health won't deteriorate any further and that his condition won't get any worse.
Please SHARE this article with your family and friends on Facebook.
Bored Daddy
Love and Peace