Christmas, the most wonderful time of the year, is all about sharing and caring, and the incredible staff at NBC's Today Show reminded us of that yet again.
As the longtime weatherman and host Al Roker has been experiencing health issues recently, his colleagues made sure he didn't feel excluded from the celebrations around the holiday.
Roker was admitted to hospital some weeks ago due to blood clots but he only posted about it online after many of his fans were left puzzled because of his absence from the show he has been part of for many years.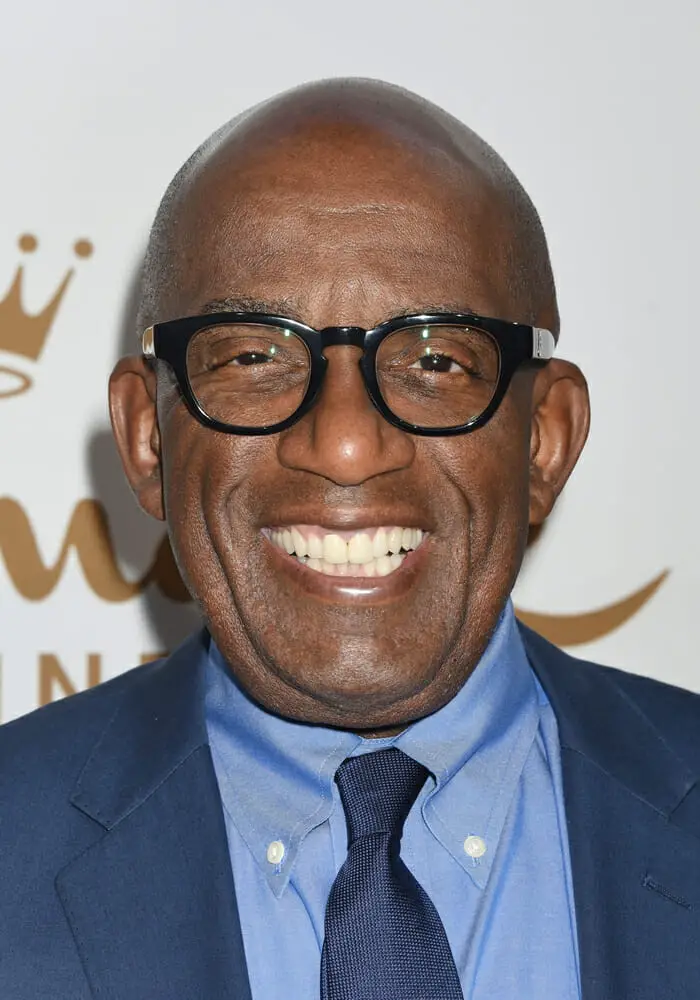 Alongside a photo of bouquet of flowers, the TV personality wrote, "So many of you have been thoughtfully asking where I've been. Last week I was admitted to the hospital with a blood clot in my leg which sent some clots into my lungs.
"After some medical whack-a-mole, I am so fortunate to be getting terrific medical care and on the way to recovery. Thanks for all the well wishes and prayers and hope to see you soon. Have a great weekend, everyone."
Sadly, he missed the annual Macy's Thanksgiving Day Parade but was able to watch the event on TV as he was released from hospital that same day.
However, he was forced to return to hospital right after the holiday and missed his hosting duties for the Christmas Tree Lighting at Rockefeller Center, which was yet another blow for him.
"Listen, it's been a tough slog. I'm not going to deny this," he said on December 12 during a video appearance on TODAY.
"It's been the hardest one yet, and you know I've had my share of surgeries. It gives you a profound sense of gratitude for this outpouring of prayers and thanks. I'm a very fortunate person."
He also explained why he hasn't been able to start working right away.
"You lose a certain amount of muscle mass for every week you're in the hospital, and I was in the hospital for four weeks," he said. "It's just a certain amount of weakness. I'm doing physical therapy every day, occupational therapy. I've got to just get my strength back."
He then assured his fans that he was feeling stronger and better.
Luckily, Roker would be spending Christmas at home together with his family. He even posted a photo showing off his cooking skills.
His Today family, including Hoda Kotb, Savannah Guthrie, Dylan Dreyer, who has been filling in for Roker, Sheinelle Jones, Craig Melvin, Jenna Bush Hager, and others, surprised Roker in the most beautiful way possible, by serenading Jingle Bells and I'll Be Home for Christmas in front of his home in New York.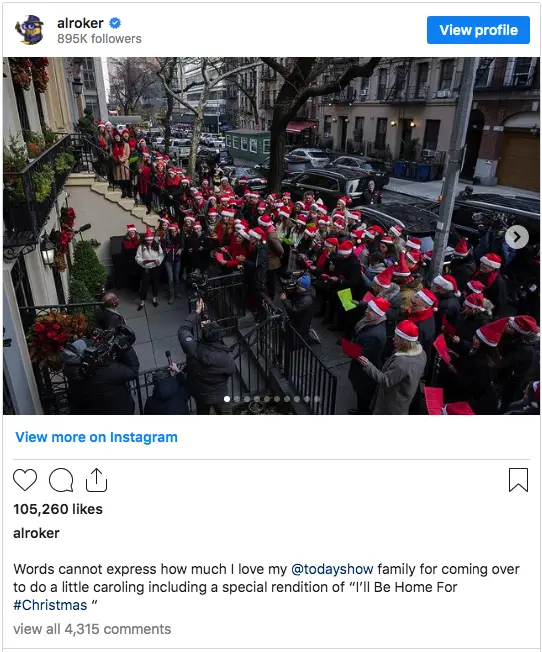 "It was one of the most heartwarming moments I think (for) all of us," Guthrie said of the moment. "Everybody was in tears, and it was just beautiful and so wonderful to see him."
"It's impressive you did that without a prompter," Roker joked and then thanked everyone for their love and support.
We wish Al Roker good health.
Please SHARE this article with your family and friends on Facebook.
Bored Daddy
Love and Peace