Since the moment it was announced that the Die Hard star Bruce Willis was diagnosed with aphasia, a condition which affects one's ability to communicate, his fans were left in disbelief. Sadly, that meant the end of his acting career.
The devastating news was shared by Bruce's family who took to Instagram to inform the fans of the heartbreaking decision.
They wrote, "To Bruce's amazing supporters, as a family we wanted to share that our beloved Bruce has been experiencing some health issues and has recently been diagnosed with aphasia, which is impacting his cognitive abilities," adding that he'll be "stepping away from the career that has meant so much to him."
The statement further read: "This is a really challenging time for our family and we are so appreciative of your continued love, compassion and support. We are moving through this as a strong family unit, and wanted to bring his fans in because we know how much he means to you, as you do to him.
"As Bruce always says, 'Live it up' and together we plan to do just that."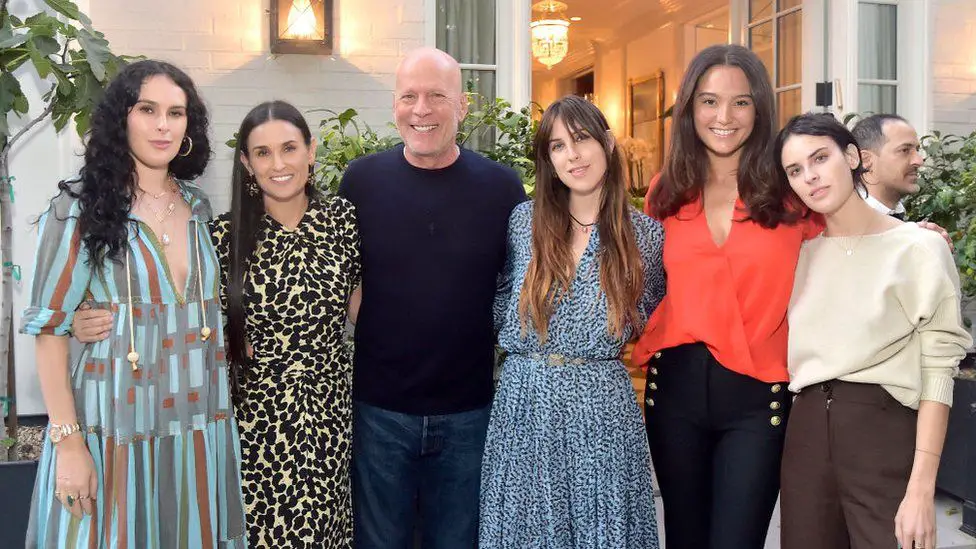 As these couple of months have been a real struggle for Bruce and his family, his current wife, Emma Heming, whom he married in 2009, said that they don't have it easy. She explained that all the care around Bruce is hers and that the entire situation is taking a toll on her health, but she is always there for him, for better or for worse.
And as the fans keep wondering what life is like for their favorite actor, Emma shared an adorable video of Bruce and the children having fun together during this past summer.
She captioned the post, "We don't believe in perfection over here but #oursummer2022 was pretty close to it. In fact it was magic."
The family could be seen having fun as they are involved in plenty of enjoyable activities. What's most important, they all look happy and fulfilled.
Demi Moore, Bruce's ex-wife, commented on the video with a red heart emoji.
You can take a look at the adorable family video below. We are so glad to see Bruce Willis enjoying his life the best he can despite his diagnosis.
Please SHARE this article with your family and friends on Facebook.
Bored Daddy
Love and Peace