Leaving Britain and settling in the States didn't necessarily mean getting the chance for a quieter life for Meghan Markle and Prince Harry whose names always find their way to the headlines of many magazines.
The couple tied the knot back in 2018 and their relationship has been closely followed by the media from the moment they announced they were dating. Today, The Sussexes have two children together, son Archie, and daughter Lilibet Diana, named after both her grandma and great-grandma.
The media, however, came with some interesting information regarding the couple. It turned out that the royal and his Californian-born other half are actually a little bit related, except for being spouses.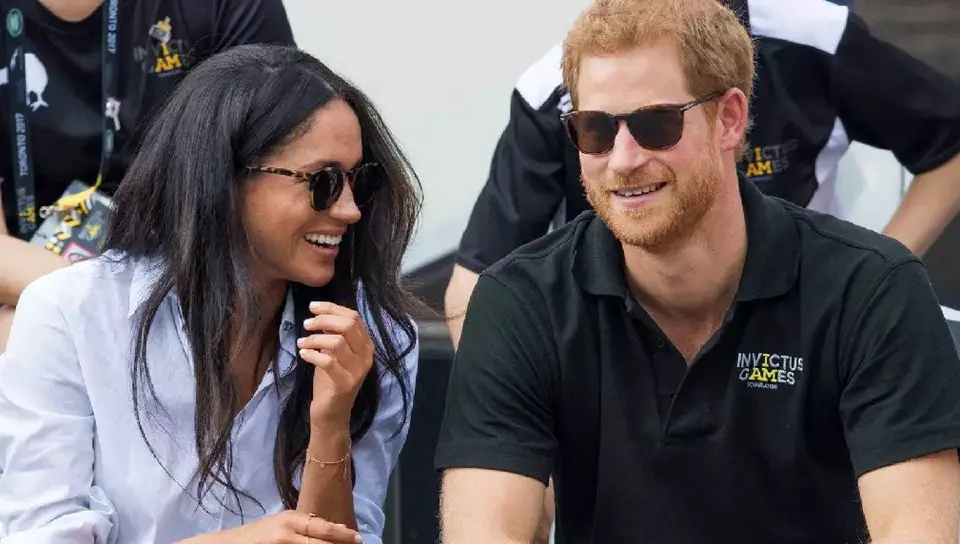 It might be slightly complicated to explain the family relation between Meghan and Prince Harry, but according to Metro, the two are fifteenth cousins and their family tree dates back to 1480. The couple's common ancestor is Ralph Bowes, a High Sheriff of County Durham in England in the 15th century. This man's granddaughter, Bridget, married John Hussey and their grandson Christopher Hussey moved to the US as a settler in 1632. Christopher was an ancestor of Meghan Markle's father, Thomas Markle, a renowned television lighting director and director of photography.
Ralph Bowes had another grandchild, George Bowes.
He was a relative of Elizabeth Bowes Lyon who married George VI and went on to become the Queen Mother, the mother of Queen Elizabeth.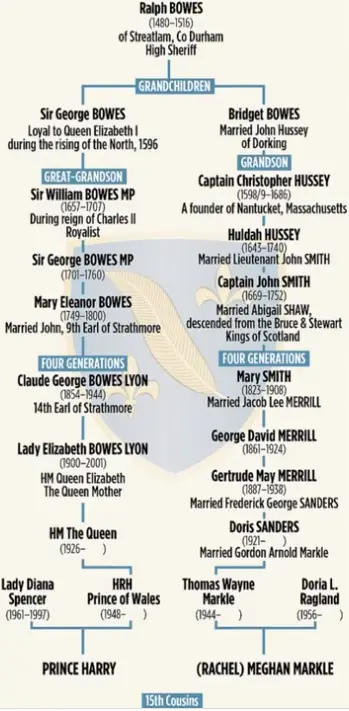 Although they appear to be cousins, they are not closely related, so this fact of sharing a common ancestor doesn't really affect their relationship in any way.
Ever since leaving Britain, Meghan has only seen her husband's family during the recent celebration of Queen Elizabeth's Platinum Jubilee.
For more on the story go to the video below and don't forget to SHARE it with your family and friends on Facebook!
Bored Daddy
Love and Peace