The moment a person is diagnosed with cancer, it feels like their entire world is falling apart. In those moments, it is of crucial importance that they receive support from those around them.
The truth is that the people closest to the person battling cancer have it hard because they feel helpless, but their love and support truly can go a long way.
Actress Shannen Doherty, the star of Beverly Hills 90210, beat cancer once. Unfortunately, she was diagnosed once again in February 2019 and she's fighting against the cruel disease ever since.
In 2020, she appeared on Good Morning America and shared the sad news with the public.
"It's going to come out in a matter of days or a week that I'm stage four," she said. "So my cancer came back and that's why I'm here."
"Our life doesn't end the minute we get that diagnosis. We still have some living to do," she added.
Of course, learning that the evil disease was back wasn't something she could accept easily and said it was "a bitter pill to swallow in a lot of ways."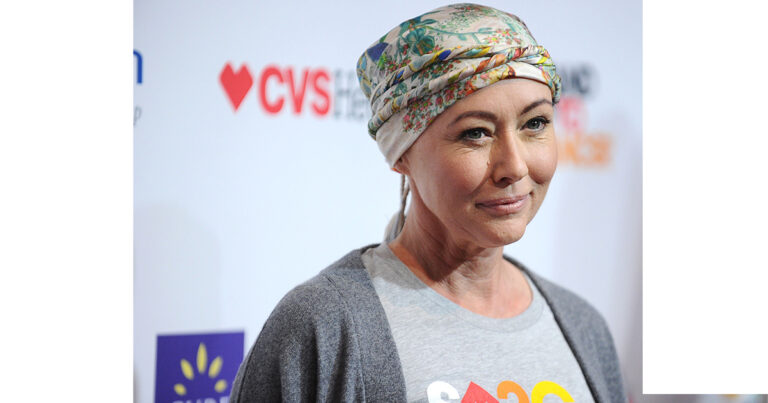 In an attempt to raise awareness and keep her fans updated of her condition, Doherty has documented her journey and has spoken openly of all the struggles and challenges that the life with cancer brings.
Doherty kept her diagnosis a secret for some time as she worked on a reboot of BH90210.
One of the few people she talked with about her cancer was her co-star Brian Austin Green.
"I had moments of great anxiety where I thought, 'I can't really do this,' and Brian was the one person who – of that group of people that knew – that I told, like, pretty quickly and said, 'Here, this is what I'm dealing with'," she explained.
"So prior to shooting he would always call me and say, 'Listen, you know, whatever happens, I have your back.' He would look at me and be like, 'We got this, kiddo'…so Brian helped me through a lot."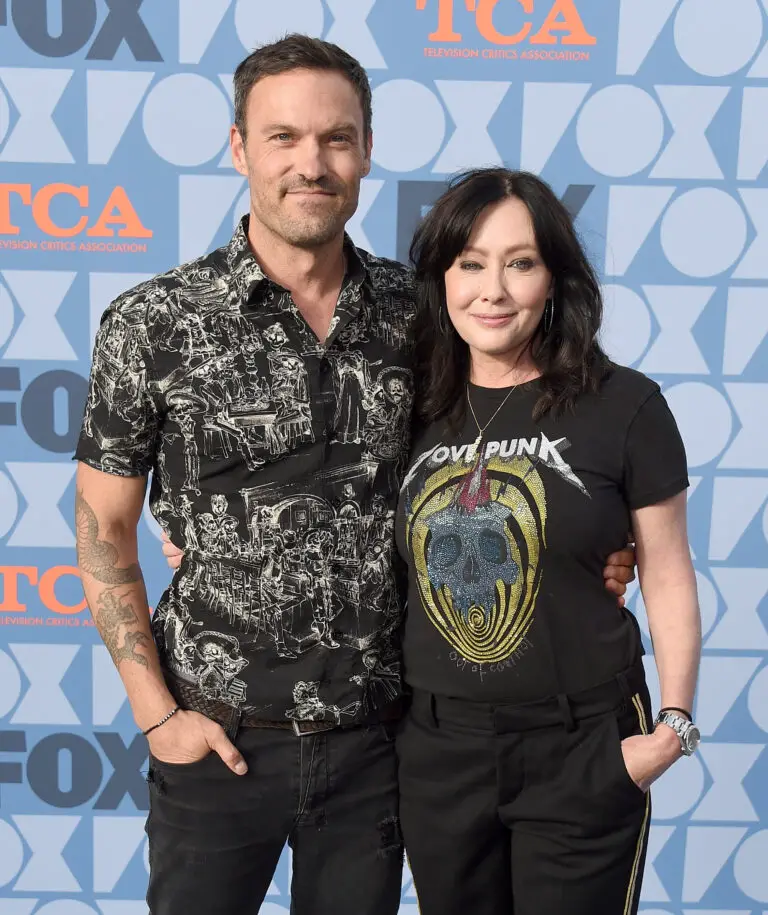 Speaking to the Herald Sun, Green opened up about his friend's health struggles.
"We talk all the time," he revealed. "She's an incredibly tough person. If there's anyone who could put up a real fight to cancer – she's one of them.
"It's not an easy situation, obviously, but I love her to death.
"And she's making the absolute best of it."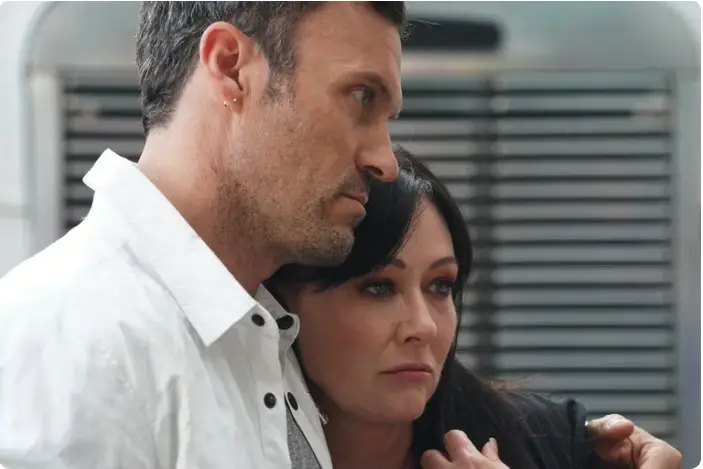 Doherty also spoke openly of the support she's been receiving from her former co-star. "I had moments of great anxiety where I thought, 'I can't really do this,' and Brian was the one person of that group of people that knew, that I told pretty quickly,"she said of Green.
Earlier this month, Doherty posted an update and wrote: "My fear is obvious. I am extremely claustrophobic and there was a lot going on in my life," she wrote recently. "I am fortunate as I have great doctors like Dr Amin (Mirhadi) and the amazing techs at cedar sinai. But that fear…. The turmoil….. the timing of it all…. This is what cancer can look like."
50-year-old Green has been dealing with health issues as well.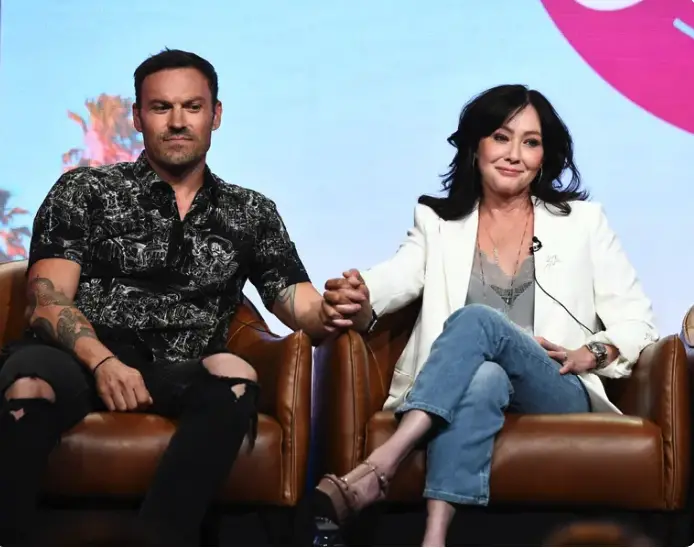 "I had ulcerative colitis for about six, six and a half weeks, which wasn't very fun," he explained, and said that the illness left him practically bedridden.
Ulcerative colitis is a chronic inflammatory bowel disease that causes inflammation and ulcers in the lining of the large intestine. In an Instagram video, the "90210" star lamented that his ulcerative colitis flare-up was "horrible timing," as his girlfriend Sharna Burgess was pregnant, and he wanted to be taking care of her instead of the other way around.
"I couldn't walk. I shuffled like I was 90. I couldn't speak. I couldn't read. I couldn't write," Green recalled.
"I wanted to lock myself up in the house and not be seen," he added. Luckily, he's now recovering and his condition is improved significantly.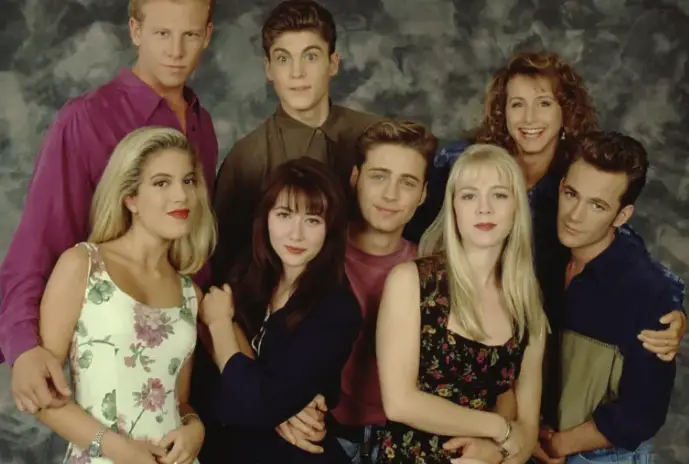 That Green is a dedicated friend anyone would ask for speaks the fact that he's always there for his former castmates. Not only he's been providing support to Doherty over the years, but he's given an update on his Beverly Hills, 90210 costar Tori Spelling amid some challenges in her life.
"Tori's an incredibly strong human being," Brian exclusively told E! News' Francesca Amiker. "I feel like people sort of hit their own bottom in different ways to use as a catalyst for something to climb up out of and to rebirth themselves as something new. And Tori will absolutely do that I believe."
He added, "She has what it takes. She's an incredibly intelligent woman, a kind woman," with fiancée Sharna Burgess chiming in, "A creative woman."
Please SHARE this article with your family and friends on Facebook.
Bored Daddy
Love and Peace