In the midst of her 4-stage cancer battle, actress Shanned Doherty files for divorce from husband Kurt Iswarienko as there were no other options left, her representative told Page Six.
"Divorce is the last thing Shannen wanted. Unfortunately, she felt she was left with no other option," Charmed star's representative, Leslie Sloane, said in a statement.
"You can contact Kurt's agent, Collier Grimm at PICTUREKID, as she is intimately involved," she added.
This statement triggered rumors that Kurt's 'involvement' in the divorce suggests that he has been unfaithful.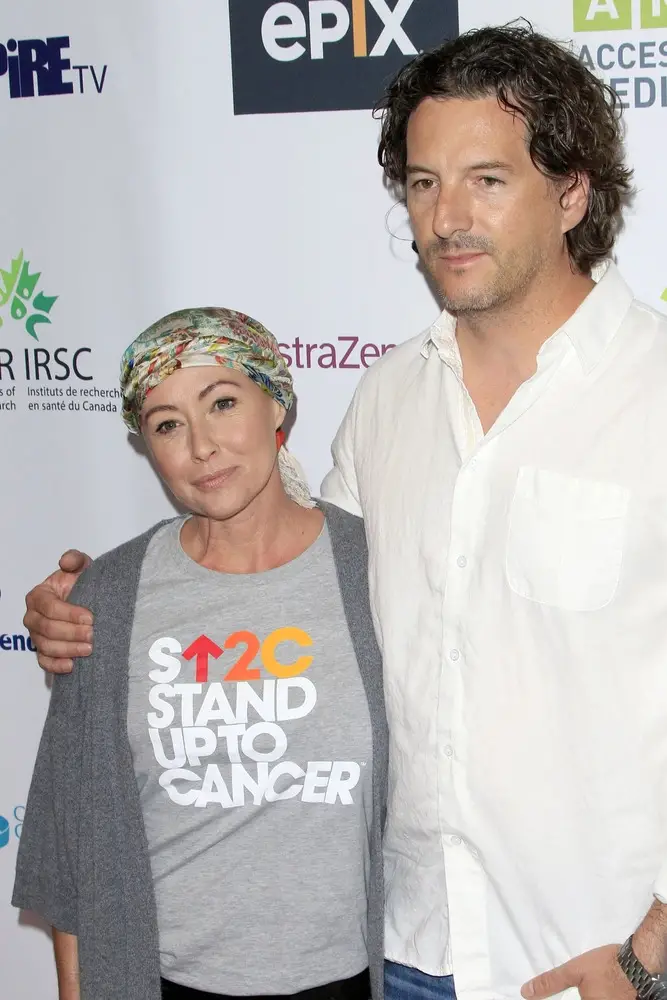 Previously, when she shared with the world that her cancer went into remission in 2017, Shannen said that her battle against the disease had changed her marriage to Kurt for the better.
Cancer solidified us," she said. "Kurt and I have a much deeper appreciation for each other now."
Sadly, the cancer returned in February 2019 and it progressed to stage four. Ever since she got the devastating news, Shannen is openly speaking of her battle and her condition.
During an interview that aired on Good Morning America, the actress said, "Our life doesn't end the minute we get that diagnosis. We still have some living to do." Such encouraging words coming from a celebrity can mean the world to people who are experiencing the same.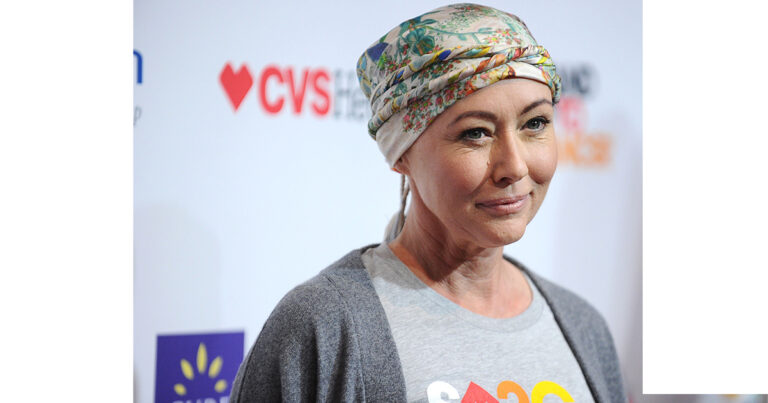 Of course, learning that the evil disease was back wasn't something she could accept easily and said it was "a bitter pill to swallow in a lot of ways." But Shannen is a fighter, and she fights hard. This incredible woman is optimistic despite the cancer spreading from her breasts to her spine. Giving up is never an option, and that's a lesson we should all live by no matter how hard things get.
For an interview with Elle, Shannen reminded everyone that what truly matters in life are the small things. "I try to treasure all the small moments that most people don't really see or take for granted. The small things are magnified for me. We have this endless well within us, and it's just about continuing to dig in that well for the strength to face adversity—and so that we can also see all the beauty."
According to the documents filed by the former Beverly Hills 90210 star, she and Kurt split in January.
There is reportedly no prenup between the couple, who have been married since October 2011 and share no children.
Kurt is Shannen's third husband. She was previously married to actor Ashley Hamilton from 1993 to 1994 and poker player Rick Salomon from 2002 to 2003.
We're sending strength and love to Shannen Doherty at this difficult time.
Please SHARE this article with your family and friends on Facebook.
Bored Daddy
Love and Peace