The wedding day is supposed to be one of the most memorable days in the life of a woman. This day is all about love, trust, and mutual respect. It's the day when you promise to love and to cherish the person standing next to you forever.
But it seems that not everyone is lucky enough to find in a person a companion for life who will be there no matter what. Because sometimes, people are not who we think they are.
A bride-to-be that goes by the name "Casey" has a story to tell. She will certainly never forget the day she walked down the aisle, wearing the white gown, and a big smile on her face. But, the reason why this day is one to remember might not be why you think it is.
She writes on her account on Whimn how she had this unpleasant feeling in her stomach as she was looking at all those people who were there to celebrate her love.
The night before the big day, Casey was out with her best friends. As they were having fun, Casey received a text message. She quickly grabbed the phone thinking it was a well-wisher, but what she read made her world collapse in an instant.
It was series of screenshots and photos of her fiancé "Alex" with another woman. As she started reading the conversations, she simply knew it wasn't someone playing tricks on her. Her gut was telling her Alex was a cheater. Along with the photos, she got a message that had her thinking. It said: "I wouldn't marry him. Will you?"
"This weekend. You and I. It is on, hot stuff. Bring your A game."

"Your body is ******* incredible. And **** do you know how to use it. I wish my GF had half the skills you do."
Aware that the wedding was the very next day, she decided not to confront Alex, and she had all the support form her friends. She had something else on her mind.
So, the next day, she stood next to her love, and as everyone was eager to hear the wedding wows, Casey said, "Alex is not who I thought he was" and she proceeded reading the messages instead. As the guests sat there looking stunned, Alex stormed out.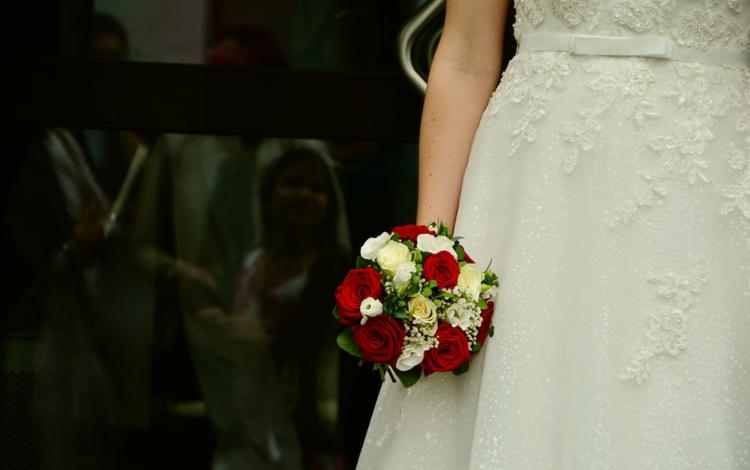 Casey didn't think the day was ruined, instead she showed everyone that the real celebrations of life should be all about honesty. It was a day that taught her how respecting yourself is the most important of all, and it's the only way that leads to true happiness.
Do you believe Casey is brave for doing what she did? Share your thoughts with us in the comments.