Clare Mauremootoo and her husband John met through a mutual friend in 1993 and fell madly in love. They had been married for 11 years when Clare was diagnosed with motor neuronopathy, an uncommon condition that affects the brain and nerves and causes weakness that gets worse over time. Sadly, there is no known cure for this condition, the treatments available can only help reduce the impact it has on the person's everyday life.
For Clare, this diagnosis was a devastating one as her health deteriorated more and more with each passing day.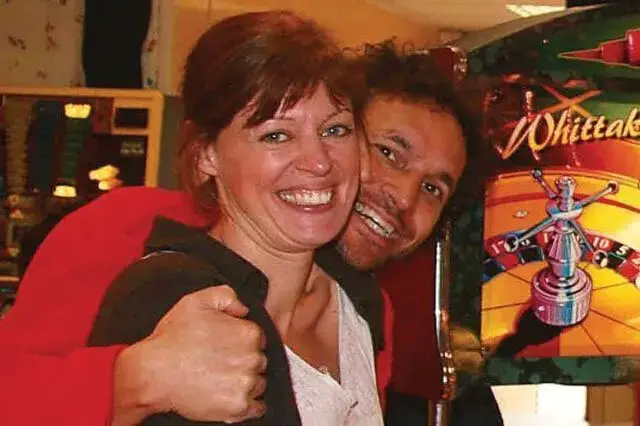 As she knew her time on earth was limited, she couldn't stop thinking what her husband and their two sons would do without her in their lives.
That's when she made it her mission to find someone for John who would embrace him and the children after Clare's passing.
"She promised she would assist me in finding love," John said of Clare. "She even started corresponding with hospice representatives in an effort to schedule a date for us.
"I, however, wasn't ready. Although I wasn't sure if I would ever be, Clare wanted me to be," he explained.
Clare was determined to find John a new partner, because that was the only things that could put her at ease.
She frequently told him, "I don't care how you meet someone." She even tried setting John up with some of the nurse at the hospice where she spent the last two months of her life.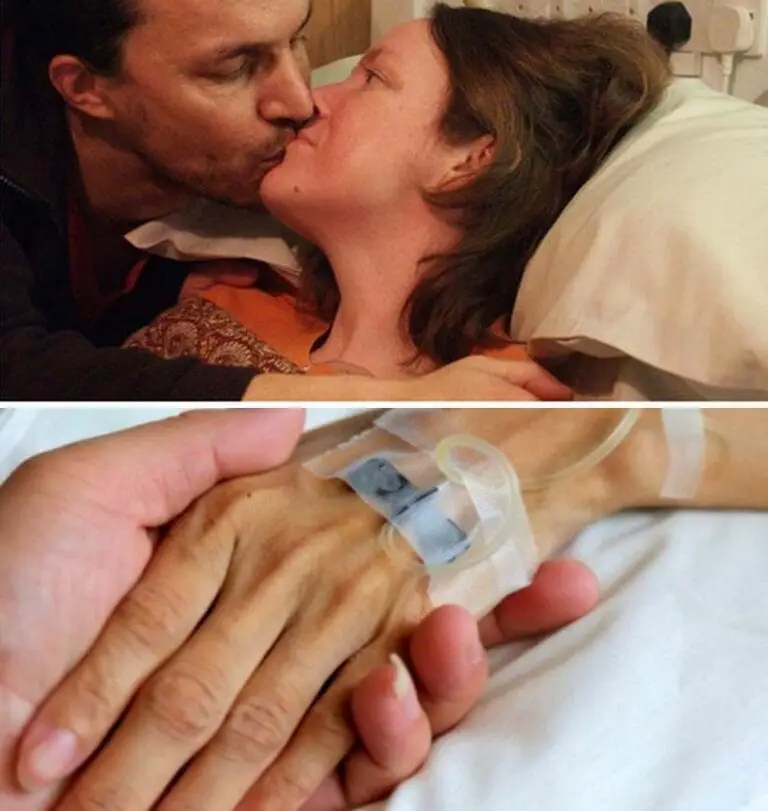 As her condition worsened, Clare and John decided that 11th February would be the day her children saw her for the last time. Clare spent that Valentine's day by her husband's side and passed away just a couple of days later.
"Clare died in my arms. I told her how much I loved her and told her not to worry about the boys, I would take good care of the boys," John said.
"I made an effort to carry on as usual, getting the boys ready for school and preparing dinner for them, but I couldn't help but feel like Clare was watching us.
"Although I never forgot her request for me to meet someone new, I didn't want the boys to believe I was taking over for their mother.
"But I was alone after the boys had gone to bed. I craved Clare's presence and missed her. I, therefore, opened an account on a dating website in May."
Eventually, John connected to a woman named Julie Macfarlane, a nurse who had just went through a divorce and had two kids, John, 10, and Isobel, 6.
"When the moment was right, I told Jack and Ben I was dating Julie," John said. "They were horrified at first, but over the next six months, they warmed up to her and her children."
The families moved in together in 2008 and four years later, John and Julie married. Isobel was their bridesmaid and the three boys were best men.
John added, "I talked about Clare's diagnosis, our time together, and her wish for me to find someone special."
"Clare wanted us to be happy, and I think she would be now that things have gone as they have, so I told everyone I envisioned her smiling down on us."
Please SHARE this story with your family and friends on Facebook.
Bored Daddy
Love and Peace