When baby Theodore "Teddy" Nelson was born, doctors told his parents that their little bundle of joy had a congenital heart defect called hypoplastic left heart syndrome. Since this condition affects normal blood flow through the heart, sweet Teddy was forced to undergo an open-heart surgery just 15 minutes after he was welcomed into the world.
It was devastating news for his mom and dad, but they never lost hope and prayed for the surgery to go as planned. Shortly after, Teddy underwent another surgery.
"Around the second open heart surgery he suffered a stroke," mom Alexandria Nelson told "Good Morning America."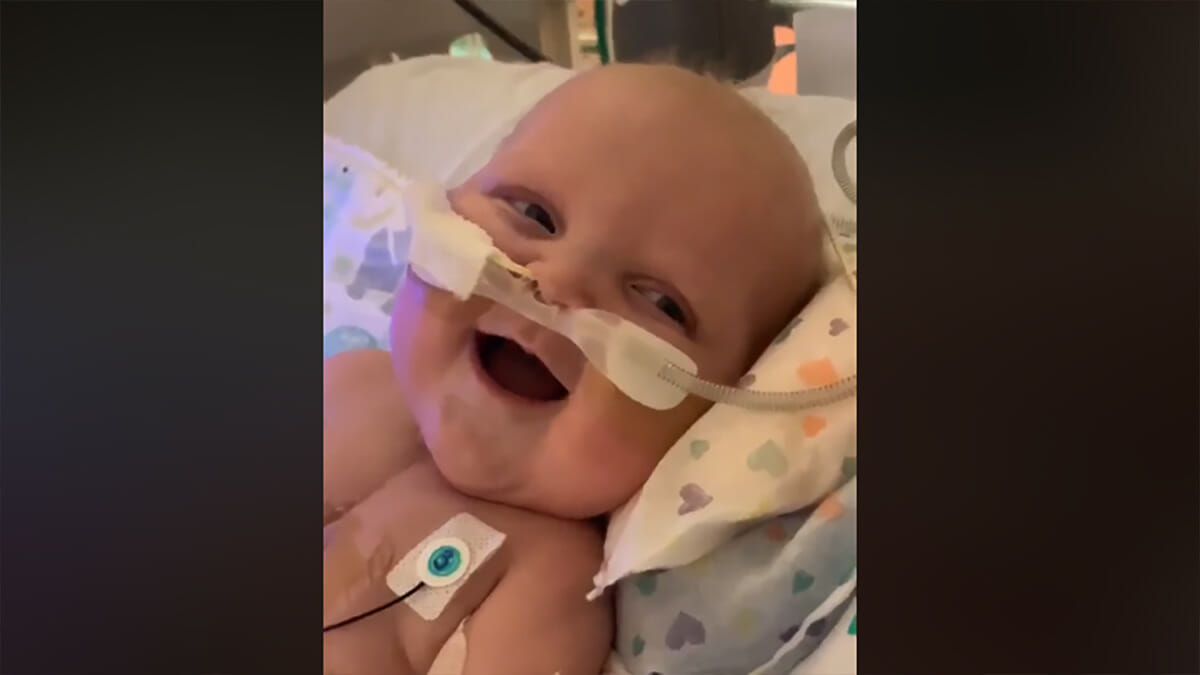 Neither she nor her husband were certain about the future of their beautiful son. They knew the little one could experience more health issues and didn't know whether or not he would be able to smile. However, after 185 days, he treated his parents with the cutest smile and melted their hearts.
"We weren't sure the connections were there in the brain to allow a smile to show on his face. It really gave a huge glimmer of hope for the future that he's able to overcome these obstacles," the proud mom said. "That's what the smile meant to us."
The best thing of all was that they were able to capture Teddy's enchanting smile on video which they later shared on social media. Teddy's first major milestone, his ability to smile, has been seen by thousands of people from all over the world.
"His sister was in the room; [Teddy] loves to hear her voice and my husband, he has the special touch," Alexandria explained.
Of course, more surgeries would follow in the future, but for now, Teddy is doing great and spreads happiness and joy.
"They call him feisty and we love it," the mom said. "Half the time we don't give him enough credit … he [has] so much determination and fight.
"I always say, 'Theodore's half a heart produces twice the love.'"
We truly hope baby Teddy would reach more milestones and would be able to lead a normal life.