Not many people get to live to be 100, but Nat Ross, an Auschwitz survivor, is one the few lucky ones.
This brave man celebrated his milestone birthday surrounded by those who mean the world to him; his children, grandchildren and great-grandchildren.
Ross has been through so much in his life. When he was around 20 years old, the German Nazis took him to a concentration camp as he was one of the many Polish Jews the Nazis launched a campaign of terror against following the German military defeat of Poland in September 1939. Those were days filled with horror, but one particular incident has hunted Ross his entire life.
He was ordered to build a sewer system. While working on it, he came across some potato scraps which he tried to hide and eat in order to survive, but then the Nazis caught him stealing the scraps and punished him in the worst possible way.
Ross' granddaughter, Dana Arschin-Kraslow, went into details of this awful and scary event and explained: "Every few weeks the Germans forced the prisoners to throw their clothes into a pot of boiling water to disinfect the clothing they were wearing, and my grandfather found a way to throw in a few scraps of rotten potatoes that he found. He sewed it into his uniform and that's how he got nourishment."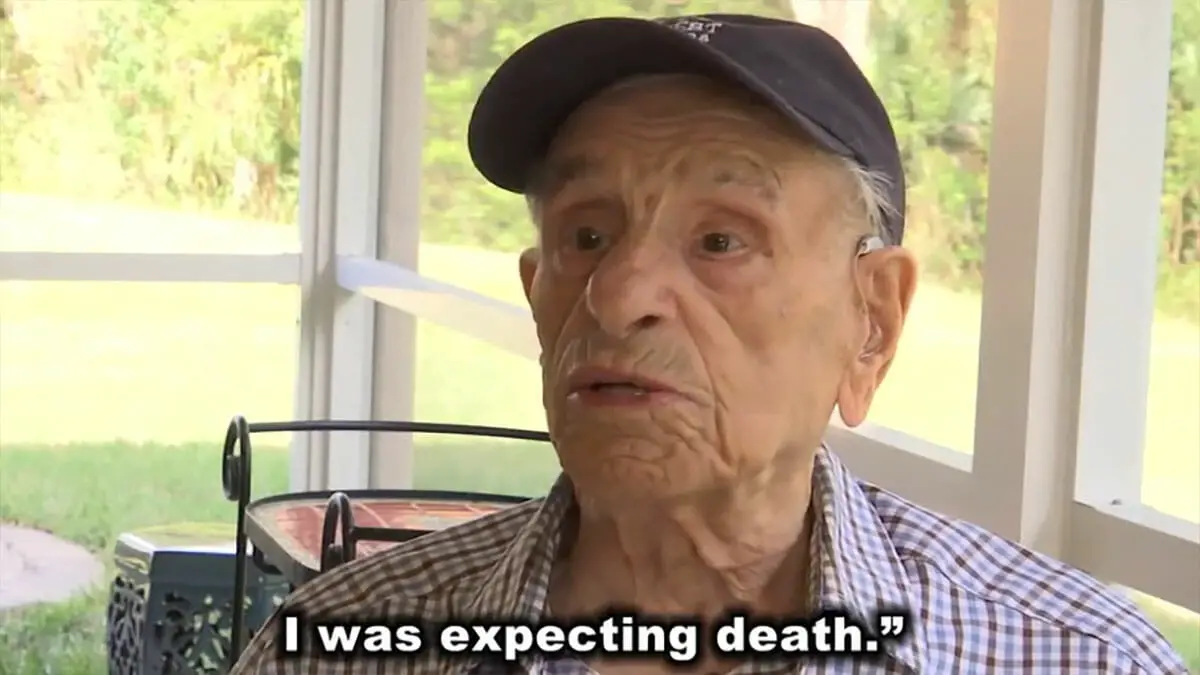 After realizing what Ross did, they forced him to dig his own grave.
"When he was almost done digging, they asked him to lay down on the ground to see if his body fit," Dana told Fox 10 Phoenix. "When he did, the guards told him to keep digging. And there was a gun to his head this whole time."
As he was kept at gun point, a prisoner collapsed. One of the Nazis turned to the man, killed him, and told Ross: "isn't today, your lucky day."
"That grave was 100 percent intended for my grandfather, but the rest of his life he had to live with that guilt that it ended up being for someone else," Diana added.
Speaking to Fox 10 Phoenix, Ross said that he witnessed few prisoners taking their own lives because of the horrors they suffered, but he had a strong will to continue living. "I wanted to live because I wanted to tell the story," he said. "Of how humans can suffer. I wanted to live through it."
Luckily, all that is far behind him. After he was released from the concentration camp, Ross has lived a happy life. He lived in New York for many years before he moved to Florida where he worked and resides even today.
Happy birthday, Mr. Ross.