Arnold Schwarzenegger rose to fame starring in some of the most popular sci-fi and action movies. You have certainly seen him in Terminator, but he also played the roles of Hercules in Hercules in New York and Conan in Conan the Barbarian. Some of you probably remember him from the comedies Twins and Kindergarten Cop.
Born in 1947, in a city near Graz, Austria, Arnold grew up in a family with an alcoholic father. He didn't have it easy, but he always knew he would experience success.
His awesome looks and hard work brought young Arnold the title Mr. Universe, and his name soon became well-known not only in his native country, but worldwide. In the following years, Arnold won the title four more times. He was named Mr. Olympia a number of times and became a celebrity.
In 1968, Arnold emigrated to America, and started living the American dream when he became part of the Hollywood glam.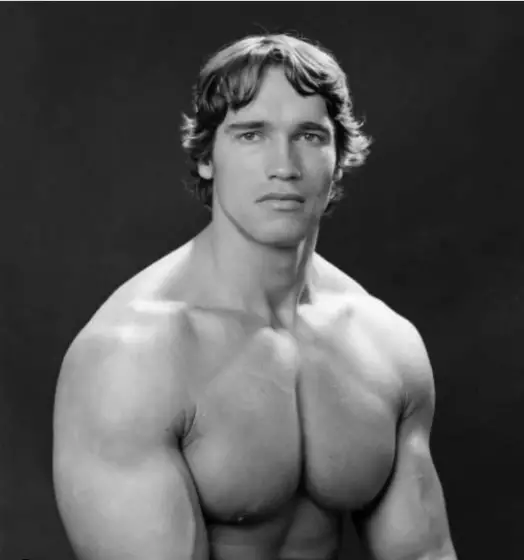 Speaking of his role as Terminator, Arnold told The Tim Ferris Show: "I never auditioned. Never. I would never go out for the regular parts because I was not a regular looking guy, so my idea always was everyone is going to look the same and everyone is trying to be the blond guy in California, going to Hollywood interviews and looking somewhat athletic and cute and all this.
"Okay, how can I carve myself out a niche that only I have? And so I always felt really strong about I have to get into the movie business."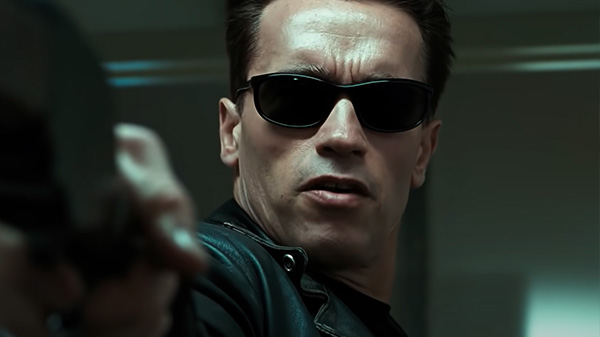 From a bodybuilder, to an actor, to a Governor of California, Arnold has experienced it all. He has been successful in a number of different fields, and that includes his family. Now, his son Patrick is following into his footsteps and is pursuing a career in the film industry.
While Patrick was growing up, his father's name was one of the most famous in Hollywood, so it doesn't come as a surprise that the boy fell in love with acting from very early age.
"I fell in love with acting, with film, with sets, with everything growing up," 27-year-old Patrick told LIVE Kelly and Ryan during an interview.
"If I had a good week in school, my dad would pick me up early, take me to set. For a kid it's a dream come true. You're on the Universal studios lot, I watch my dad walk in as "pops" and come out as Mr. Freeze. During breaks he had a golf cart, and he'd take me to the Jaws ride, the E.T, ride. All these different things, there were candy everywhere."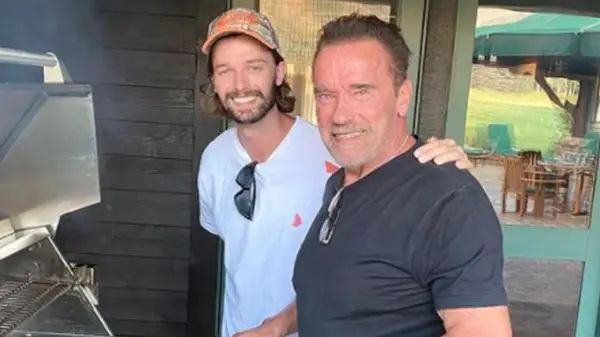 According to him, both his parents have always been very supportive when it came to the choice of his future career, but they also wanted him to get formal education, which is what Patrick did. He earned a business degree from the University of California, as well as a cinematic arts degree.
Some of the movies in which Patrick had a lead role are Midnight Sun and Daniel Isn't Real. Of course, he also starred in other movies, and new projects are yet to take place.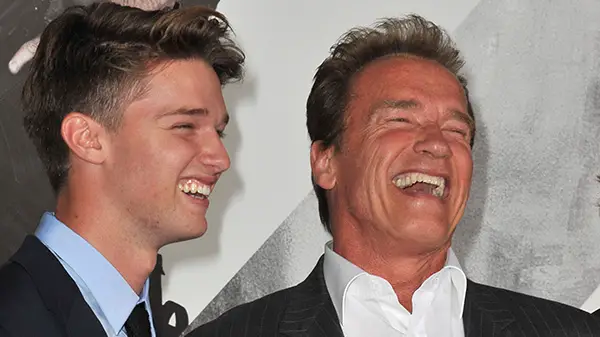 In addition to acting, Patrick is also running his own business which he started at the age of 15. His "Project360" helped raise $30,000 for a women's shelter in Long Beach, California.
Although his father is one of the best in Hollywood, Patrick isn't spoiled at all. In fact, he always has his work done all by himself. Speaking to the Rain, he said: "If I'm at one of my gyms and someone needs to help sweep up the floor or something like that, I don't get worried about getting my hands dirty. I've cleaned tons of floors at my businesses, I've made pizzas, I've done it all. You're not an entrepreneur if you're not willing to get your hands dirty—I learned that early."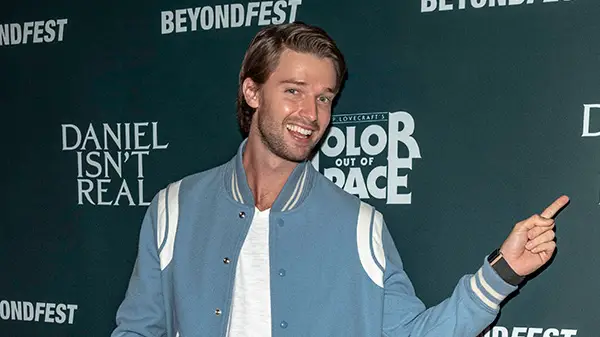 Patrick says his parents are proud of him.
"He's so proud of me. Both my parents are proud of me," young Schwarzenegger said. "It's pretty surreal 'cause I remember growing up and going to set with him and it was my favorite activity."
"And I was so sad when he became governor, to go from Universal Studios' lots to the Capitol," he added. "But it was really surreal to have him come to set and have kind of the pages turned and, yeah, he's really proud of me. You know, they're so supportive and I couldn't ask for a better parent duo."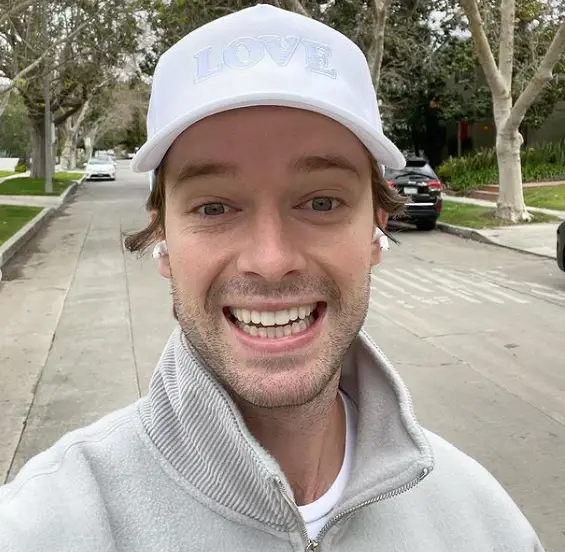 We can't wait to see Patrick's future projects. We would love to see him as the Terminator one day.