Queen Elizabeth's passing united her grandsons, Prince William and Prince Harry, in grief.
Their relationship has been a tumultuous one over the past couple of years following Harry's decision to step down from his royal duties together with his wife Meghan Markle.
Harry claimed that he was trying to defend Meghan from the pressure media and the paparazzi imposed on her, thus trying to prevent his mother's history with the press to be repeated. He believes it was the media that pushed late Princess Diana into her death as she was forced to live under their watchful eye.
Ever since leaving Britain, Harry and Meghan accused The Firm of a bunch of things, including racism, as they claimed a senior royal questioned the skin of then unborn Archie. Further, Harry claimed that his brother and father have been trapped inside the system, just the way he used to be.
This made Prince William and King Charles angry, with the latter accusing Harry of dragging the family's name in the mud.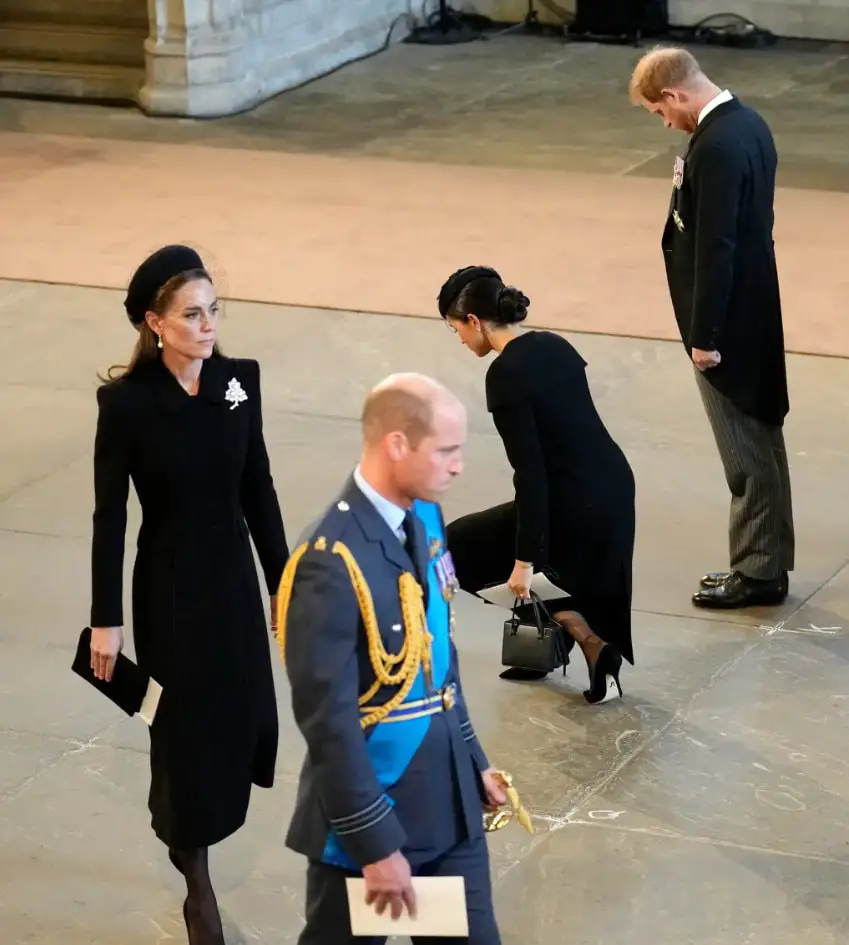 Following the passing of Prince Philip, many were convinced that the brothers would reconciliate, but sadly, that didn't happen. This time, however, they seem to be on a way to smooth things down between them.
The two stood shoulder to shoulder several times as they marched in processions behind their grandmother's coffin. Both Meghan and Kate wore black dresses, and the Prince and Princess of Wales invited the Sussexes to look at the tributes and flowers left outside Windsor Castle with them. The four greeted the crowds together and spoke to some of the well-wishers.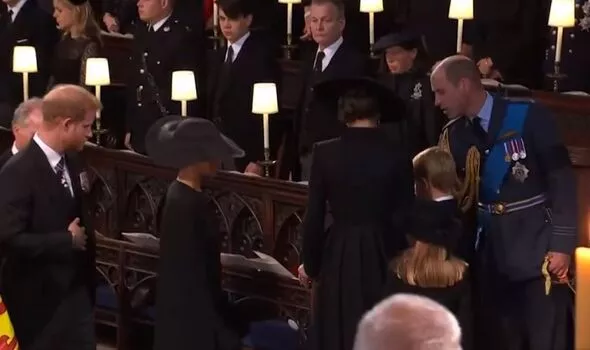 However, what caught the attention of many was the gesture William made as Kate and her children were about to take their seats in St. George's Chapel for the committal service. As Kate was about to go in first to the pew, William asked her to wait and let Harry and Meghan go through first.
We truly hope William and Harry would be able to rebuild their relationship.
Please SHARE this article with your family and friends on Facebook.
Bored Daddy
Love and Peace