At the age of 48, Victoria's Secret angel Heidi Klum, is still considered one of the most famous and most beautiful women on the planet.
The German-born beauty, who worked in her home country for a couple of years, moved to the States to expand her career and ended up on the cover of Sports Illustrated Swimsuit Issue in 1998. From that moment on, she received many offers from many fashion brands and placed herself on the very top in the fashion industry.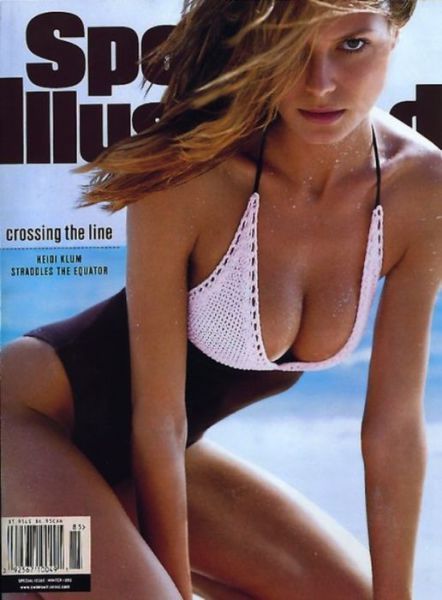 People Magazine named her one of the world's most beautiful women in 2011. However, Heidi hasn't limited her career to modeling only. She has also appeared in several TV series, and tried herself as a designer, businesswoman and an artist. She and Tim Gunn were hosting the reality television series Project Runway for 16 seasons before they moved on to the project Making the Cut which premiered in March 2020.
When she was 23, Heidi married New York hair stylist Ric Pipino who proposed to her atop the Empire State Building.
Pipino spoke of his love for the model openly and their wedding was in the spirit of the German culture with the two even sawing a log in half using a two-handled blade, which is part of Heidi's home country's tradition. But their marriage ended in 2002 after the two grew apart.
Soon after, Heidi got involved with the Italian businessman and a huge name in Formula 1, Flavio Briatore. In May 2004, Heidi gave birth to her daughter Helene, but father Briatore wasn't present as the couple broke up shortly after Heidi announced her pregnancy in December 2003. At the time she brought her girl into the world, the famous model was dating musician Seal.
In 2005, Heidi and Seal tied the knot in Mexico.
"Seal and I feel very lucky that we found each other. He's my best friend. He would never go in through a door first. He always opens the door for me and steps back so I walk through," she said. The couple had three biological children together, Henry, Johan and Lou, and Seal officially adopted Helene 'Leni' in 2009.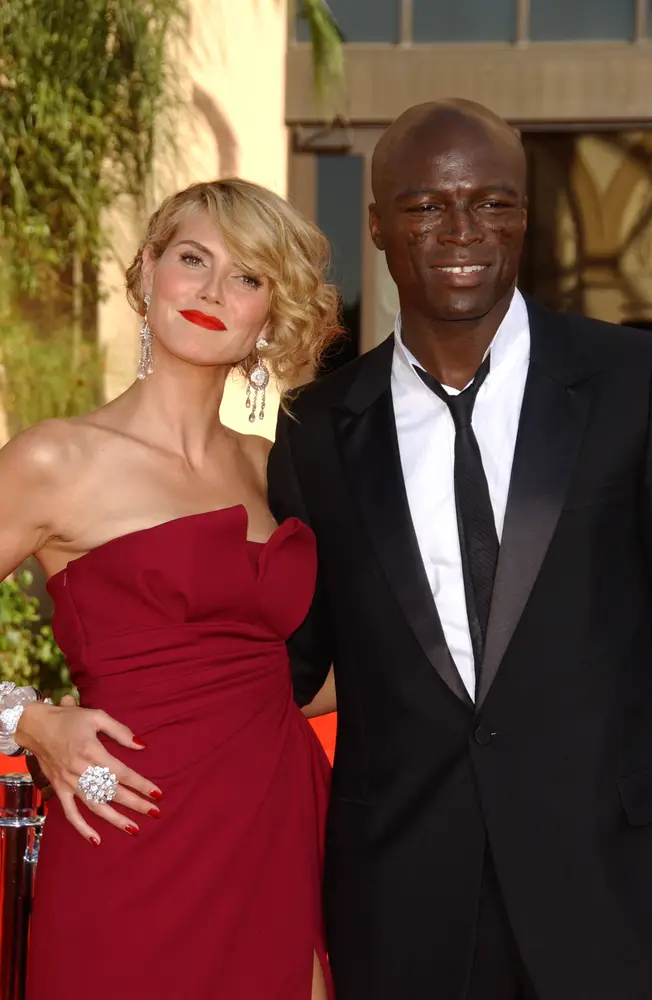 What Heidi and Seal had was described as special and unique by many. They were very much in love and were considered one of the best and cutest celebrity couples. "I'm sure people say things or write things about us. But we don't look at that, and it's better that way," Heidi, who sometimes referred to her and her husband as the "colorful" couple once said.
Sadly, after seven years of marriage, the model filed for divorce in 2012.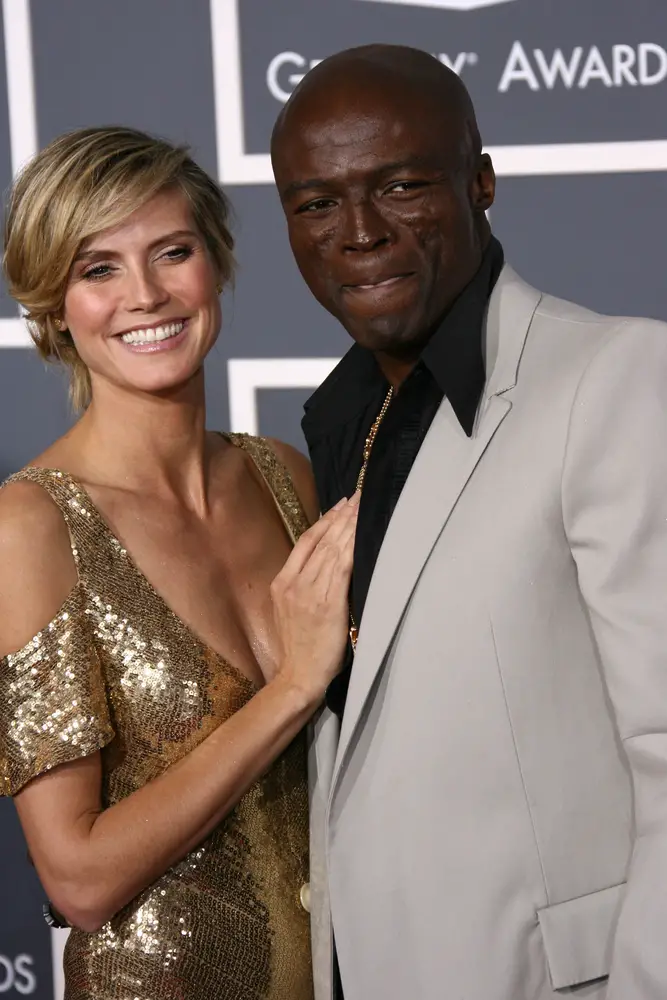 "While we enjoyed seven very loving, loyal and happy years of marriage, after much soul-searching, we have decided to separate," the couple said in a statement.
"We have had the deepest respect for one another throughout our relationship and continue to love each other very much, but we have grown apart."
However, despite the love and respect they had for one another, they apparently didn't have a prenup, so everyone expected for things to heat up when the time came for their assets to be divided. Magazines were writing at the time that Heidi was worth between $50 and $70 million, while Seal's net worth was around $15 million.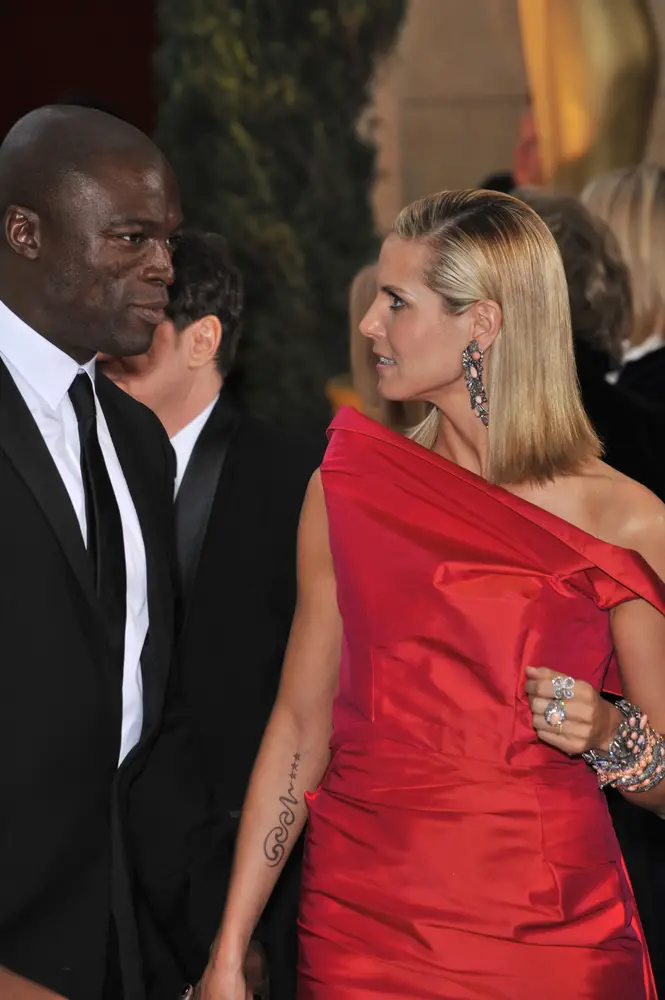 Both Heidi and Seal showed the world that no money would ever stand on their way of remaining on good terms for the sake of their kids. Just after the divorce, which took three years to be finalized, they signed a postnup. They also showed they were mature when it came to the custody of their children which is still "a confidential information." What is known, however, is that neither of them have requested spousal support, according to the American blogger Perez Hilton. He labeled Heidi and Seal's divorce "the easiest breakup."
The only thing Heidi asked for was to get her name back. When she got married, she took her husband's surname, Samuel, and once she untied the knot, she became Klum again.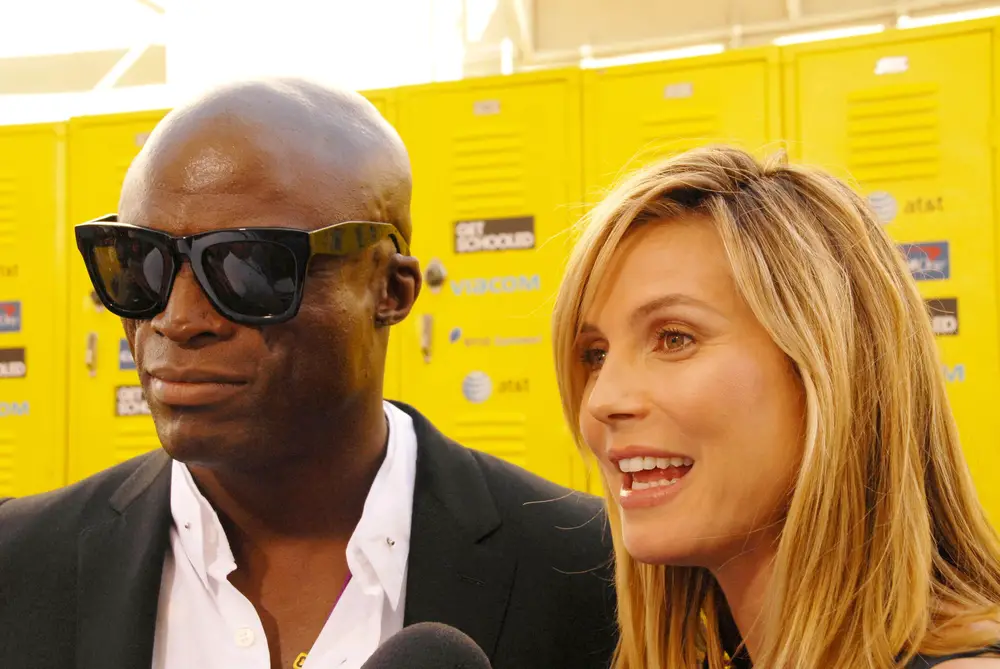 From what has been known, the kids are spending most of their time with Heidi, although their parents share the custody. However, just recently, amid the coronavirus pandemic, Heidi filed an emergency motion after Seal wouldn't let her take them to Germany where she has been currently working. Eventually, they came to an agreement and Heidi was allowed to go to Germany together with her kids and Seal was given the right to see them before and after their trip. He was also entitled to visit his kids in Germany and Heidi "shall cooperate and work together to make arrangements for."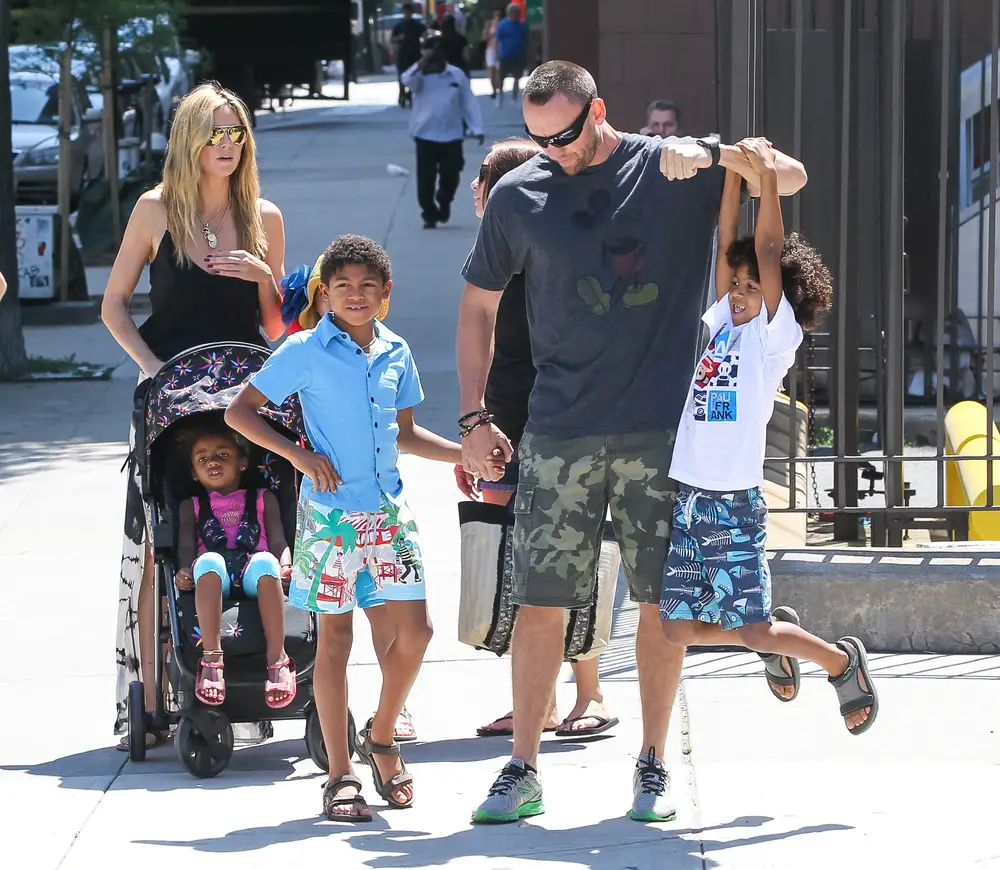 In 2019, Heidi married guitarist Tom Kaulitz from the German rock band Tokio Hotel. She said she feels very happy and as though she has a partner for the first time in her life. Interestingly enough, Seal said something very similar about the new person in his life.