The world around us is a changing place, adapting to opinions of the masses, good and bad alike, recent media coverage has caused a lot of concern for police officers, as it would be expected. The violence towards police officers is higher than it has ever been before.
The men and women in police stations are also keeping a careful guard more than usual due to the recent events that have happened. Once City that realized that they needed to be careful is Detroit, they are watching their backs more than ever before.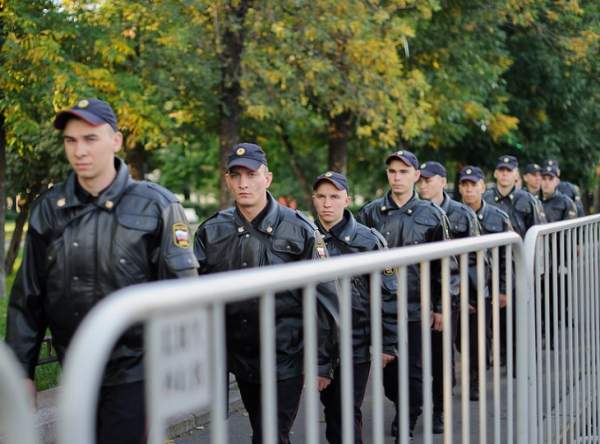 For quite some time now Detroit has been on a downward spiral, there is a lot of economic recession since back in 2008 and this is largely because of financial status, especially to do with motor vehicle sales and reduced distribution. Since then it's like Detroit's violent crime rates have soared!
Just to make matters worse the war on cops and the racial issues have been on the rise too! The crime rate is really not helping in the established race war, Black Lives Matter and Police Lives Matter have been at the forefront of these issues also. All in all, Detroit is reputed to be dangerous and police lives have been targeted…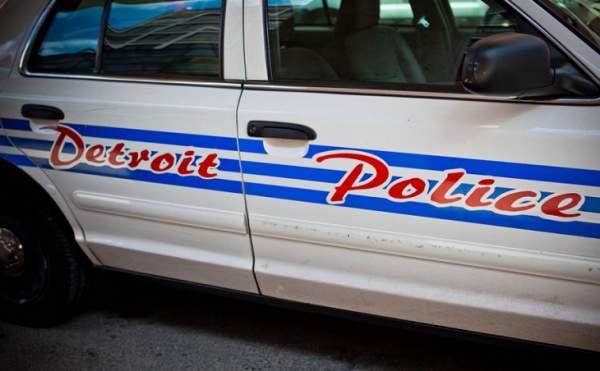 The Officers of Detroit's Police Department are on edge constantly, so when a 9-year-old girl walks into the station with people behind her, not to mention she is also pulling something out of her bag, you can imagine the nervous reactions of officers. However, the announcement she made surprised everyone.
The little girl, Samya McLaughlin, spoke to everyone and said this, it was her birthday… With her parents standing with her she pulled out of her bag several handmade lunches that she had made for all of the police officers in the precinct.
She had birthday plans, with a cake and party too, but after seeing everything that was going on against the police in the news coverage, Samya decided to cancel her plans an to get straight to the police station!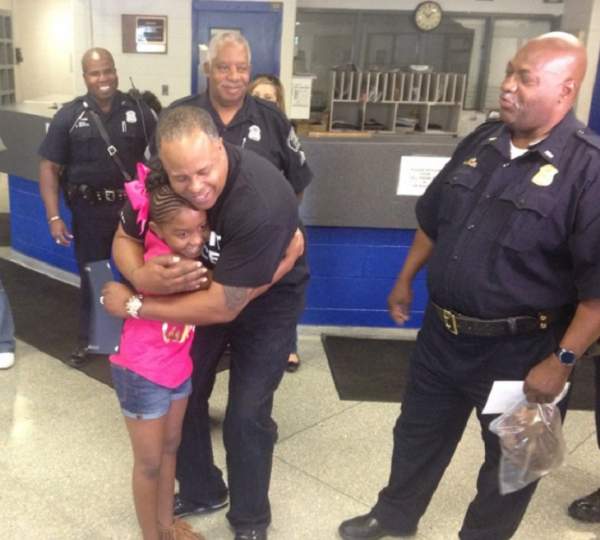 Samya's mommy and daddy did not want to soften the real world to her, they wanted to be honest about what was going on in the world and the current news, the war against the cops, everything… she gets a glimpse of the world how it is from time to time
Seeing all of the negative things in the world around her and about the police force, she felt compelled to do something about the situation.
With her own money, she made lunches for the officers, there were sandwiches, chips, fruit and a cookie for each person. She wanted to show the police officers that their lives do matter and that the things that they do are very important to the community.
Samya didn't want to have her birthday before she knew that the police officers really saw that they were really appreciated, and appreciated they felt that day!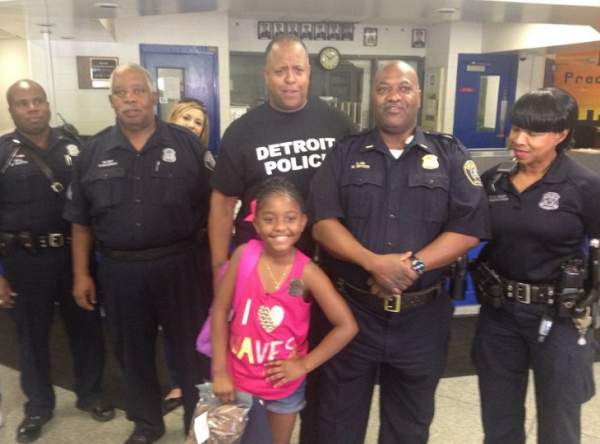 Later on, Samya told shared:
"I was thinking that I should feed the police officers because I wanted to show them that I support them and I thank them for all that they do. I wanted to show them that all lives matter."
After all this Samya wasn't finished at all, she then went to the homeless shelter and passed out 30 more lunches to the homeless. All of the lunches that day were made by Samya made for everyone that day came from her own money, she didn't buy anything for herself though.
Samya's parents are so proud of her, her father Sam Walker said:
"It makes you feel proud. She has a big heart and she knows how to care, and she knows how to appreciate what's going on."
To see a young girl like this do something so heartwarming is not just touching but deeply emotional, we should all take a lesson out of her book and the world would be a better place for sure!
Watch this video to see more about Samya's surprise.