Five-year-old Alex Nash was invited to a friend's birthday party at a dry ski slope in Plymouth, Devon, just before Christmas. His parents confirmed Alex's attendance and the boy was looking forward to it, but on the day of the party they realized that Alex was double-booked and due to spend some time with his grandparents, which is exactly what the boy did.
Some days later, Alex's parents, Derek Nash and Tanya Walsh, found a brown envelope inside their son's backpack. When they opened it, they were left in complete shock. It was an invoice which required from them to pay a £15.95 no-show fee to Julie Lawrence, the mother of the child whose birthday party Alex missed.
"It was an invoice for a 'child no-show' fee for the party… and it was a proper invoice with full official details, even her bank details, and e-mail address, and name," Nash told BBC News.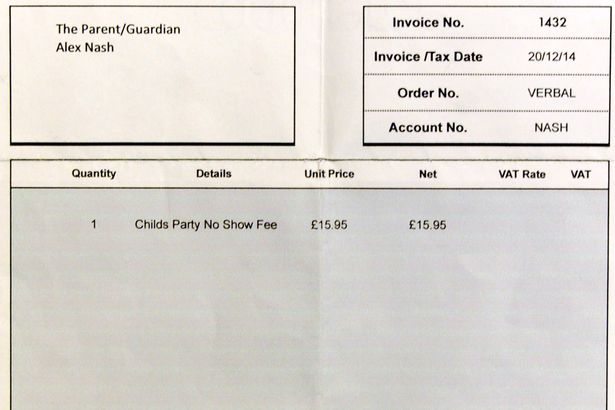 According to Alex's mom, they didn't call Lawrence to tell her that they changed their mind about the party because they couldn't get in touch with her as they couldn't find the invite. What's most, Tanya even said how they weren't sure if they had one.
Party guests enjoyed "three toboggan runs, a snow tube ride, and a hot birthday meal with ice cream or jelly during the Christmas holidays." As Alex didn't show up after his parents confirmed his attendance, Lawrence believed they were supposed to pay for the cost she made.
Nash said they weren't happy about the invoice. He even told school officials about it and confronted Lawrence, saying she wouldn't receive a penny from him. Lawrence on the other hand threatened to take Nash and Tanya to the small claims court because they refused to pay. She said they were supposed to inform her about Alex not coming to her son's party beforehand as they had her contact details written on the invite.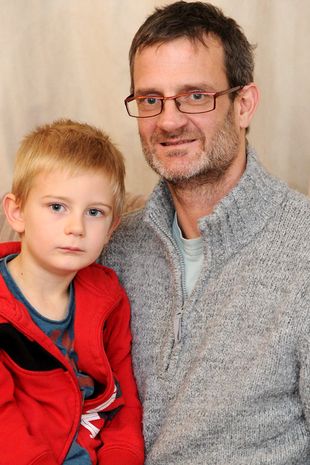 The boys' friendship fell victim to conflict. According to Alex's parents, the two children no longer play together at school.
What are your thoughts on this? Tell us in the comments section below and don't forget to SHARE this story with your family and friends on Facebook and see what they think.
Bored Daddy