Some people are simply born to do good for others and help this world become a better place. Four boys from Detroit proved that societies sometimes misjudge young people when they dub them careless.
Brothers Kenny, Kenneth, and Kevin Dancy, together with their friend Andrew Daniels were helping an elderly neighbor with her stuff when she was moving places when they came across a heartbreaking sight.
A severely starved dog was tied at the back of one of the houses. The boys knew the poor animal was in a very bad shape and didn't want to live her there. Soon, the quick-thinking boys untied the dog from the bungee cords, wrapped her in a jacket, and took her home.
They named the dog Sparkles and were determined to help her turn into a healthy dog again. They gave her food and water and made sure she was comfortable. As they were walking Sparkles around the neighborhood the following day, they came across members of the Detroit Pit Crew Dog Rescue and told them the whole story. This encounter was pure luck.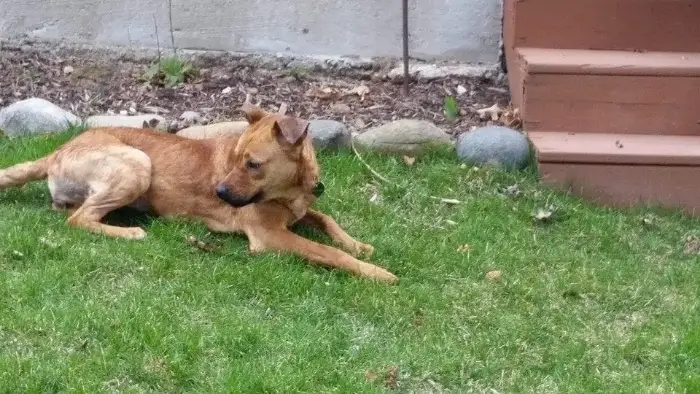 The rescuers took Sparkles and rushed her to the vet's. Besides being starved, she also had mange and it was obvious she had been severely neglected.
Later, the shelter staff shared Sparkles' story on their Facebook page and thanked the young heroes for their good deed. "You could tell they really love this dog," said Theresa Sumpter, the organization's founder, speaking to WDIV.
"They were protective of the dog and wanted to make sure the dog was going to a good place."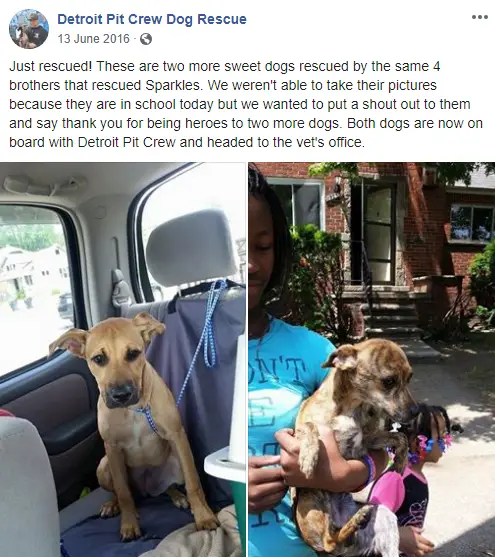 The vet determined Sparkles didn't really have mange as the rescuers thought, but it looked like that because she was very thin. Luckily, that meant she could be put up for adoption sooner than they expected.
Soon after, Pet Tales Rescue, a rescue organization close to Detroit Pit Crew Dog Rescue found the perfect foster mommy for Sparkle.
As for the boys who saved her, they didn't stop there. After Sparkles' rescue, they saved two other dogs from the streets.
These boys did an amazing job. They are true heroes we should all learn from.