3-year-old girl named Ronin Waldroup suffered horrible injuries on her face and experienced emotional trauma after she was attacked by a dog wearing a service vest in a restaurant in Old Town Spring, Texas.
The girl entered the place with her parents' friend, Kimberly Parker, while her mom and dad were folding the stroller outside. Everything happened very quickly, and according to Kimberly, once she and Ronin stood in line, the girl came face to face with the Pit Bull which attacked her out of the blue.
"It had a hold of her face and shook her," she told ABC News. "The lady pulled on the leash, the dog released her and she just dropped like a rag doll."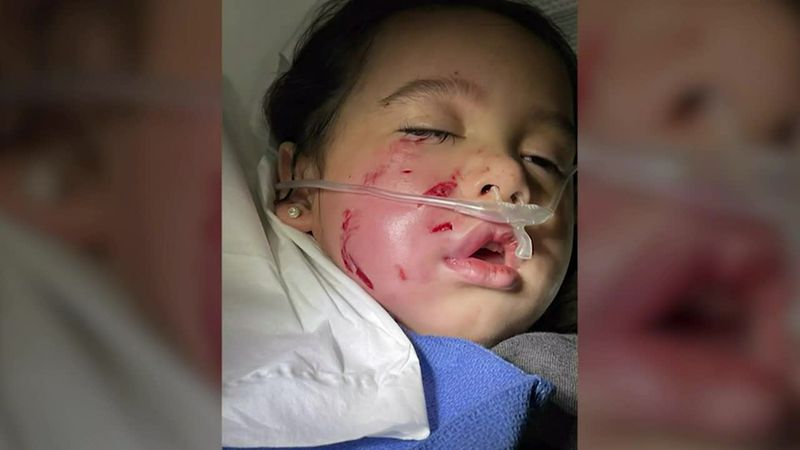 After the incident, the woman ran out of the restaurant, but Ronin's dad, James Waldroup, started chasing her and reached her. However, the woman never said she was sorry or apologized for what her dog did. On the contrary, she started yelling how everything was the girl's fault, which according to witnesses wasn't true.
Sweet Ronin ended up with 15 stitches on her face, according to a GoFundMe page set up to help the family with the hospital expenses.
According to the doctors, the scars will not be extremely bad, but they advised the Waldroups to consult a plastic surgeon.
"It's enough that she's going to have the mental trauma," Ronin's mom Cleveratta told ABC News. "I don't want her to look in the mirror and have that be a constant reminder of what happened."
The woman with the dog was identified and the Harris County Sheriff's Office reported how they scheduled a meeting with her regarding the incident in which her service dog was involved.
Ronin's parents are asking for the dog owner to be held accountable. "For them to not show any compassion or any remorse to even stop and ask if my baby was OK, it goes beyond words," Cleveratta said.
We wish Ronin forget this horrific incident over time and we hope she recovers as soon as possible.