A gruesome footage of a woman stabbing a 3-year-old boy in the face has left the whole world speechless. The incident took place on the streets of Tbilisi Georgia, but the video has gone viral in a matter of days and it's now all over the social media.
The attacker was identified as a 51-year-old woman. Her family and relatives describe her as a nice person and they can't believe what she did, nor they know why she did it.
The poor boy who was the victim of this random attack simply found himself in the wrong place at the wrong time.
Unfortunately, the cuts across his nose and cheek were very deep and the boy had to be hospitalized.
The CCTV footage that was captured by a nearby pharmacy shows the woman walking past the victim and his family and taking the knife out very suddenly. It all happened so quickly that there wasn't time for the parents to react in time to take the boy away. The crazy woman even tried to finish what she started as she tried to approach the scared boy again, but this time, the parents managed to stop her.
Onlookers were left in a complete shock as they couldn't believe what had just happened in front of their eyes.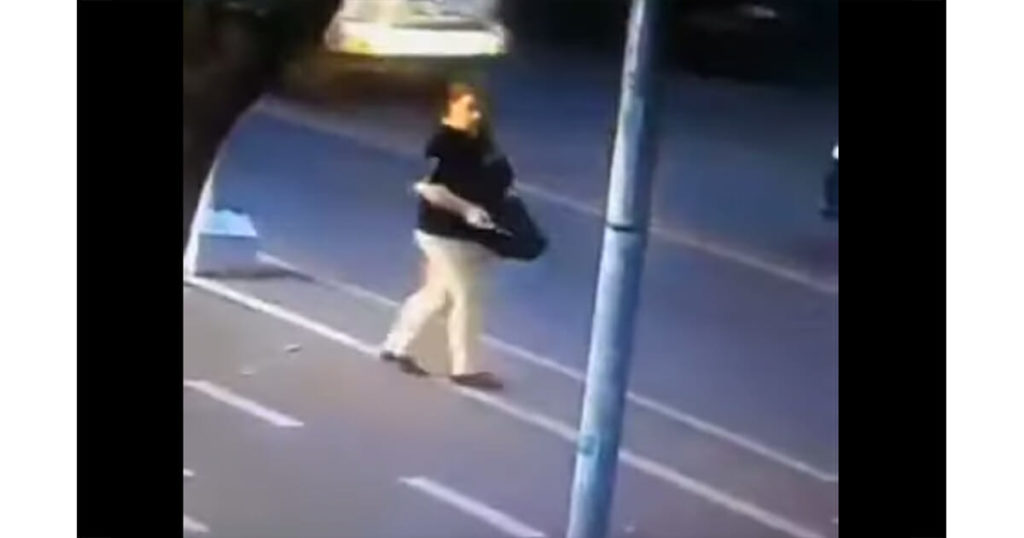 The attacker then run away but the police tracked her down the following day. She now faces up to ten years in prison if convicted.
The family of the victim claims they have never seen that woman before and just cant't believe a complete stranger could do such horrific thing to such a young boy.
The boy underwent a surgery but will stay in the hospital until he feels better.
We pray for your full recovery brave boy!