Some couples are simply meant to be together until the rest of their lives. Is it easy to be with someone for decades and spending each day together? The answer to this questions is a big no, no. But those couples who are married for a long period of time and stick tightly to the vow, "to have and to hold, from this day forward, for better, for worse, for richer, for poorer, in sickness and in health, until death do us part," know all too well that relationships take a lot of sacrifice.
You learn to respect the person you chose to spend your eternity with and do all in your power to be there for them even during the toughest of times. And not many can do that.
The 20 couples below are a true inspiration because they remind us that true love does exist. How they manage to keep it alive throughout the years? Just take a look at their photos and you'll know.
1. Anniversary celebration
Who says anniversaries should be accompanied with a fancy dinner at a pricey restaurant, gifts, and a bunch of flowers when you can choose to have the time of your life doing silly things with the person you've been together with for 50 years?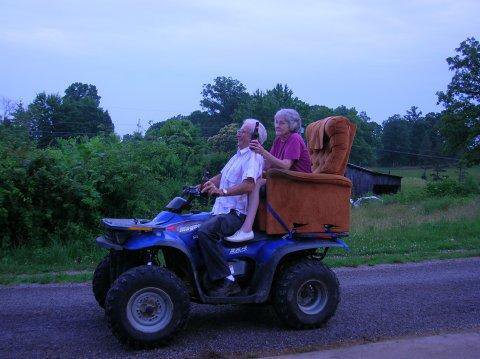 2. No more getting lost
This caring wife found the perfect way to help her husband in case he gets lost. This matching t-shirts are as cute as they are useful.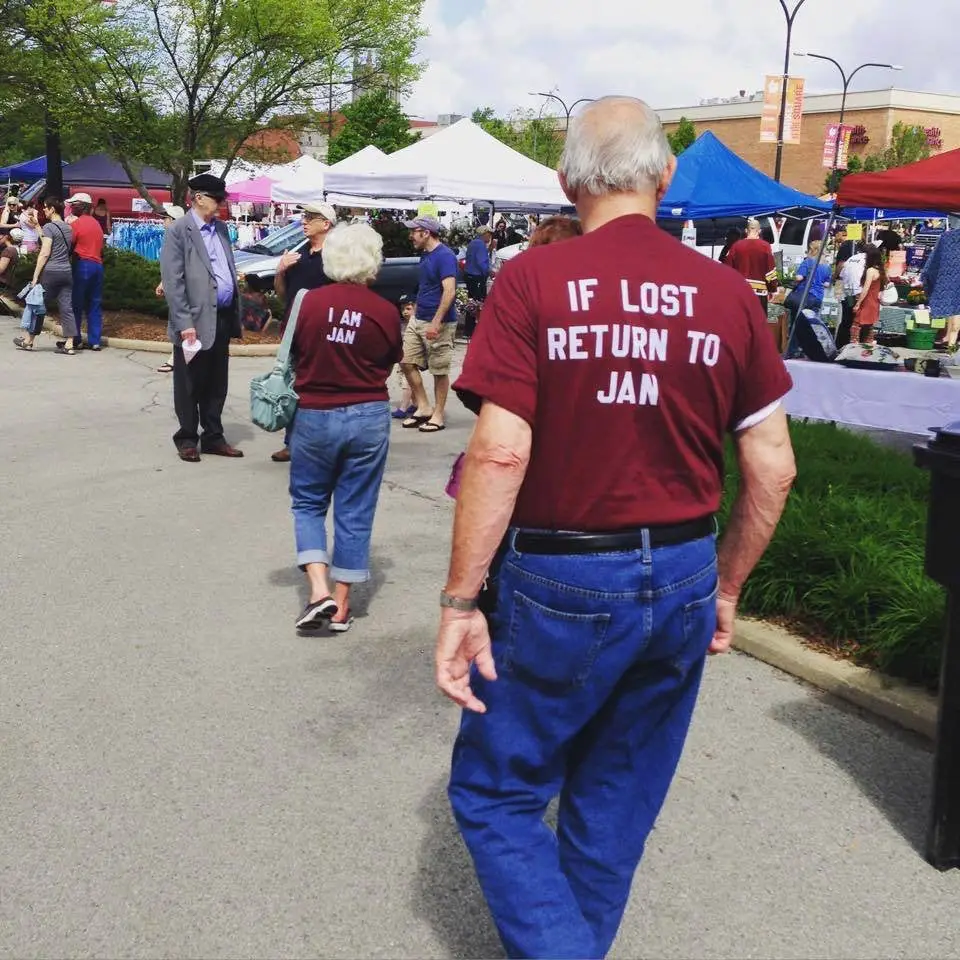 3. Happy 70th Anniversary
Imagine being with someone who is looking at you with such a spark in their eyes after 70 years of marriage. This is one truly lucky lady.
4. The power of flowers
This couple lives in one of the most expensive cities, The New York City, but this husbands still buys his darling wife flowers regularly. Little things make life complete, don't you agree?
5. This couple got married in 1957
And, some twelve U.S. presidents later, they are still going strong!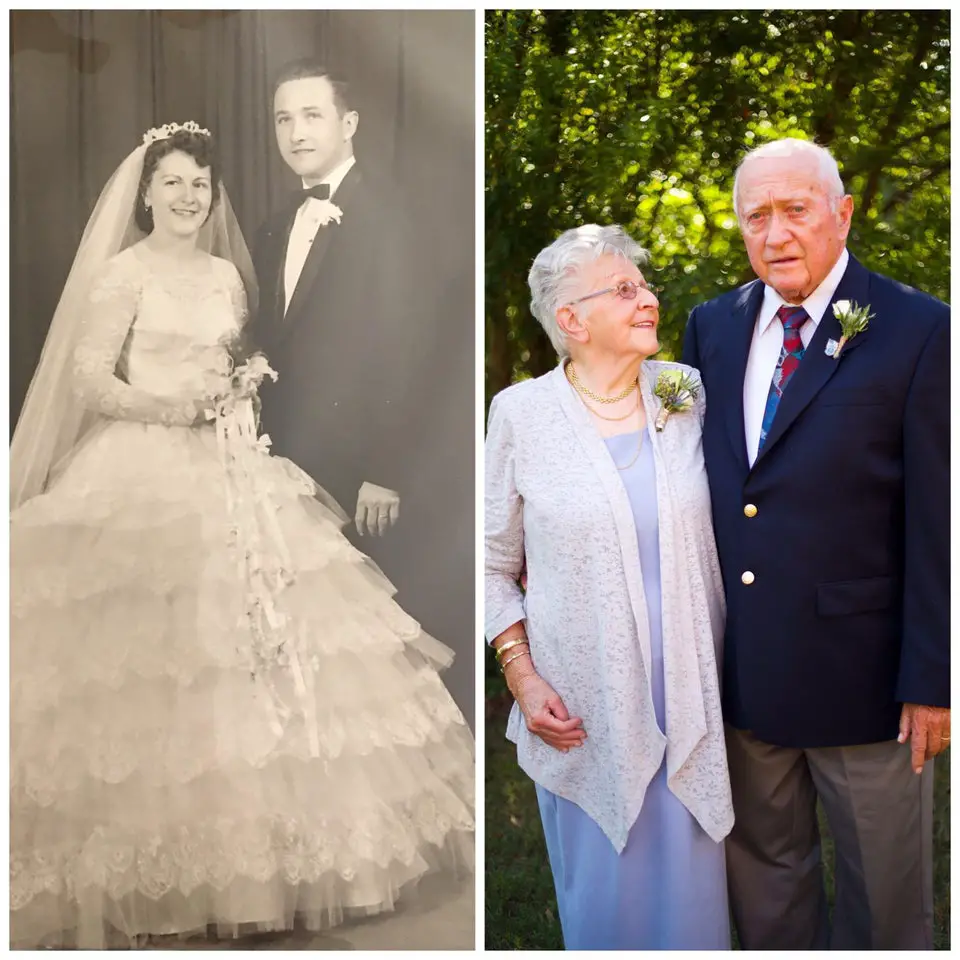 6. Woodstock
This one is one of the most iconic photographs there are. This couple met at Woodstock and the first photo was taken just 48 hours before they first saw each other. The second photo was recreated some 50 years later. The couple has been married all this time.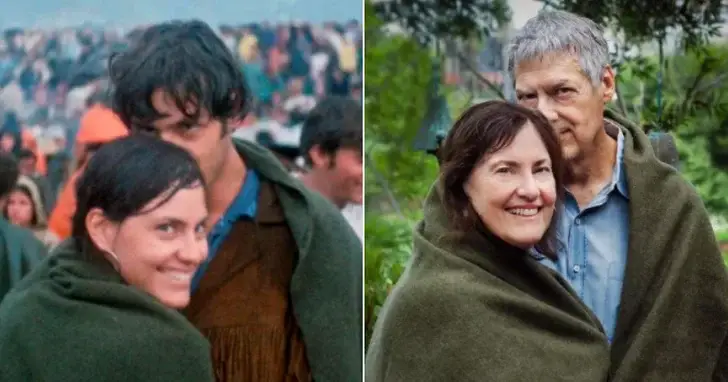 7. He can still make her laugh 50 years later
She has kept the same smile when looking at her husband even after half a century.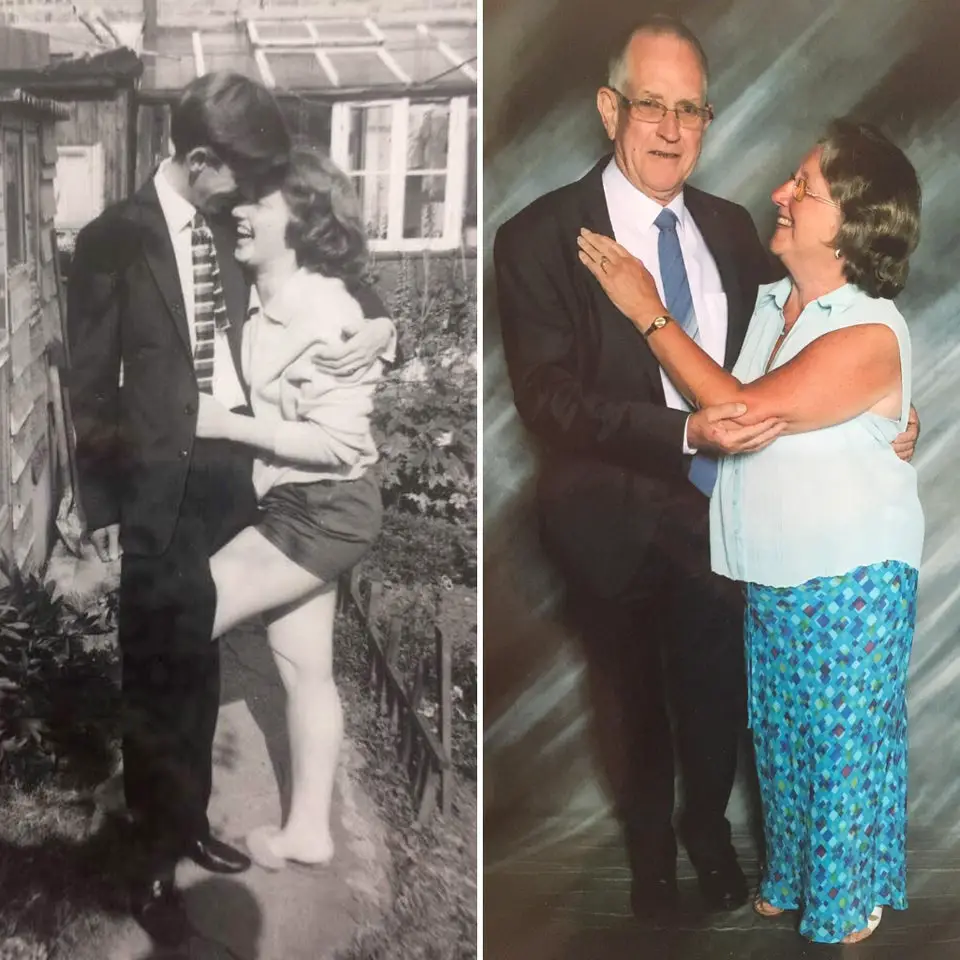 8. Riding through life together
This couple who enjoyed riding on their bike together recreated a photo from their young age. They are on the same motorbike, at the same spot, but the first photo is taken back in 1968, and the second one in 2018.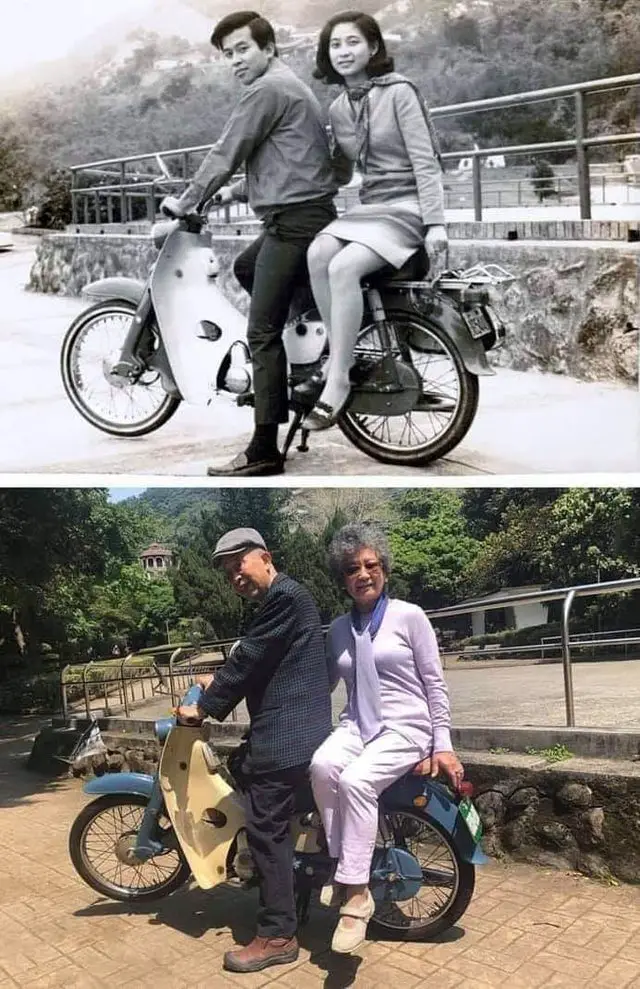 9. This couple with Down Syndrome was told not to marry
They, however, listened to their hearts and followed the path of love. Today, they have been married for 25 years and are as happy as the moment they said "I do."
10. Old but gold
This photo was captioned, "My great great grandparents on their wedding day (1867) and 50 years later (1917)."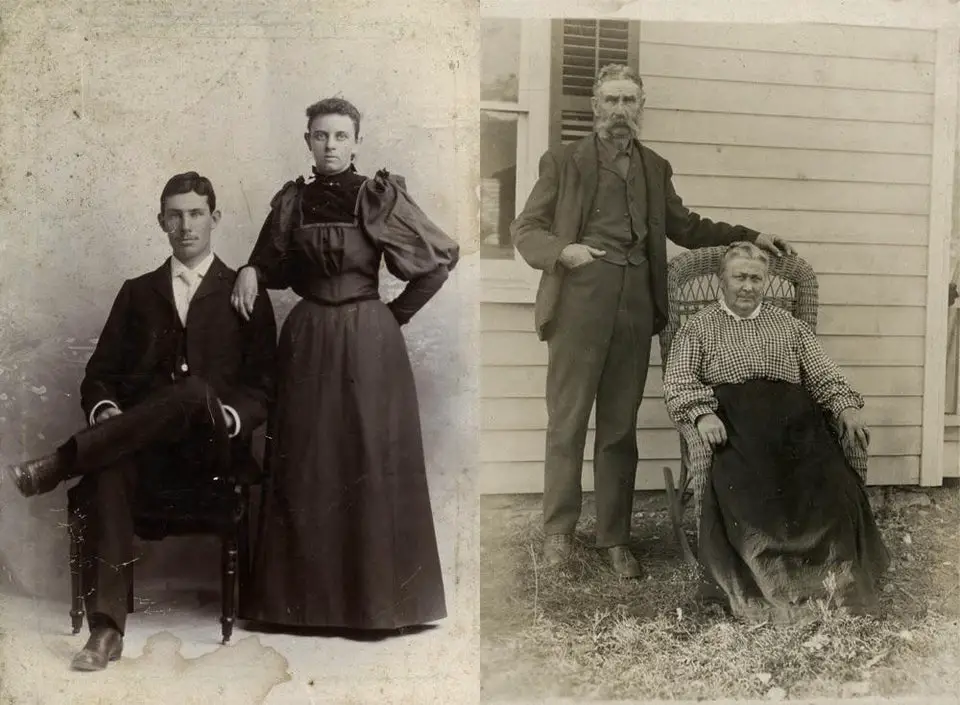 11. 1988 vs. 2016
The facial expressions which say, "I love you and I'm happy to be with you" are still there!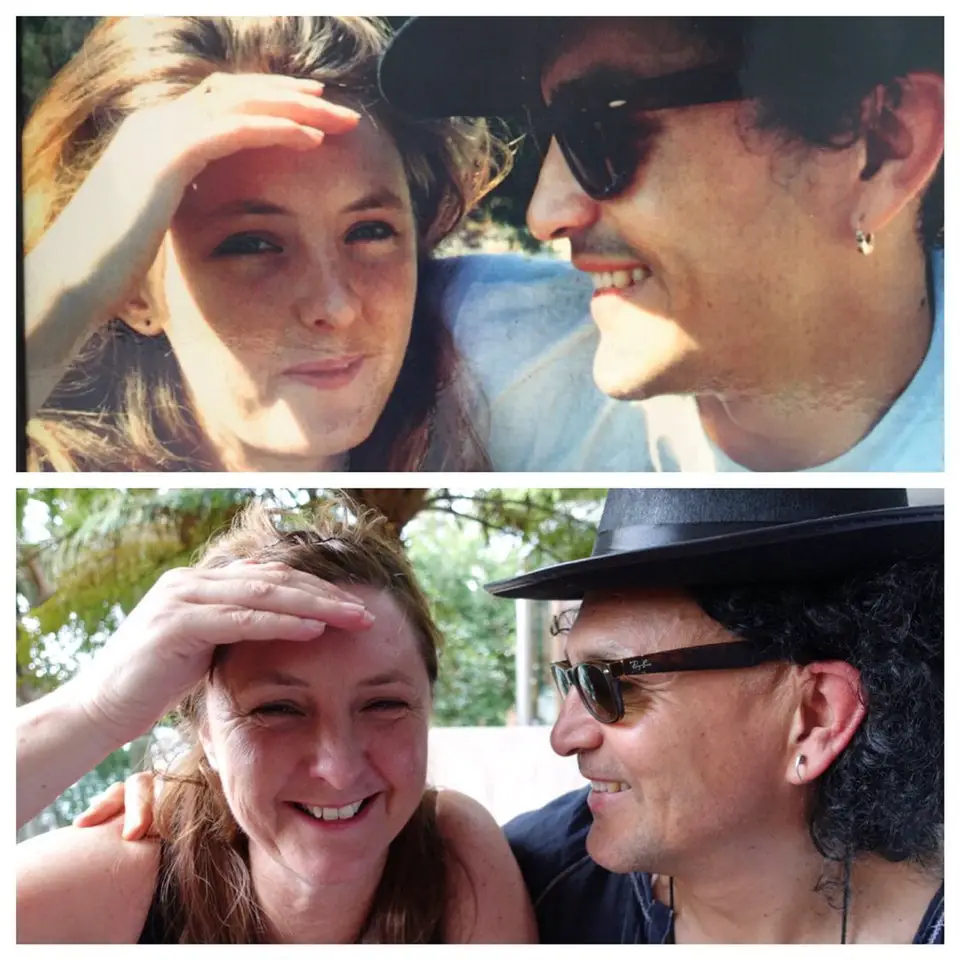 12. Honeymoon
Going back to the place where you were for your Honeymoon speaks love and romance at the same time.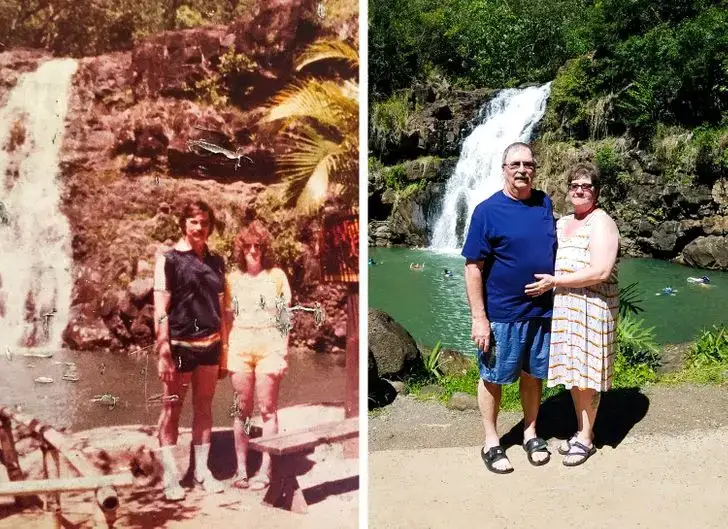 13. The place where it all started
This adorable couple met on this beach some 70 years ago and they are now back there again to take another iconic photo of their love.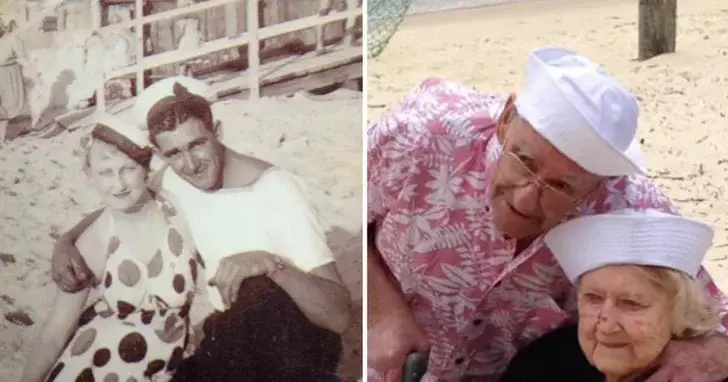 14. Together since 1952 and proud of that
This couple is such an inspiration. They have been together since 1952 and are proud of that fact.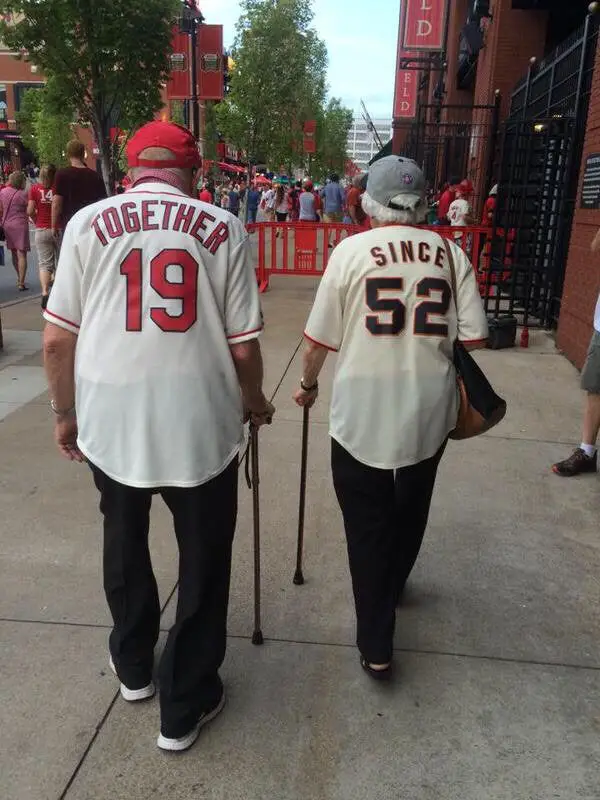 15. "Car wreckers"
This couple got themselves into trouble, but instead of feeling bad about damaging their car, they are happy they are fine and that they got to have some fun together.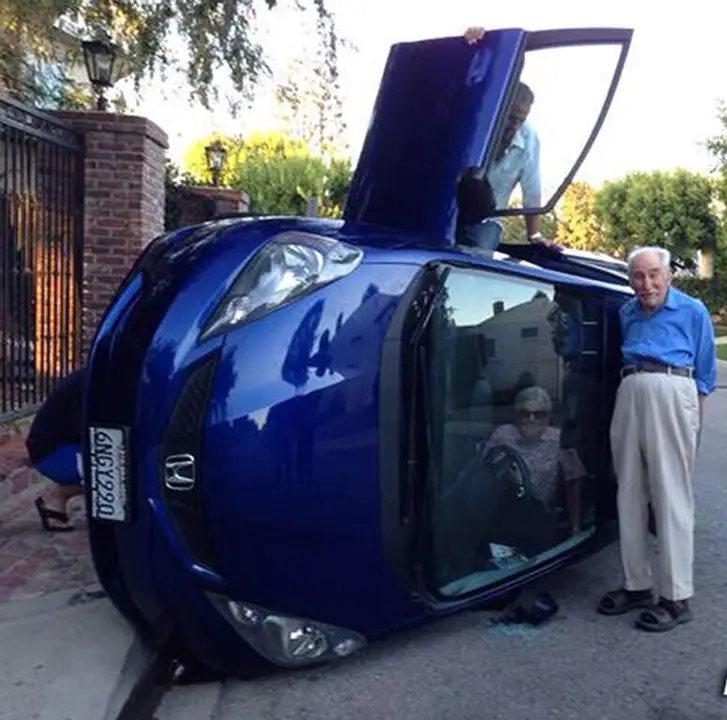 16. Embarking on new adventures together
Learning how to ride a skateboard is so much fun when you are not that young but have a curious soul and mind. These two are totally adorable!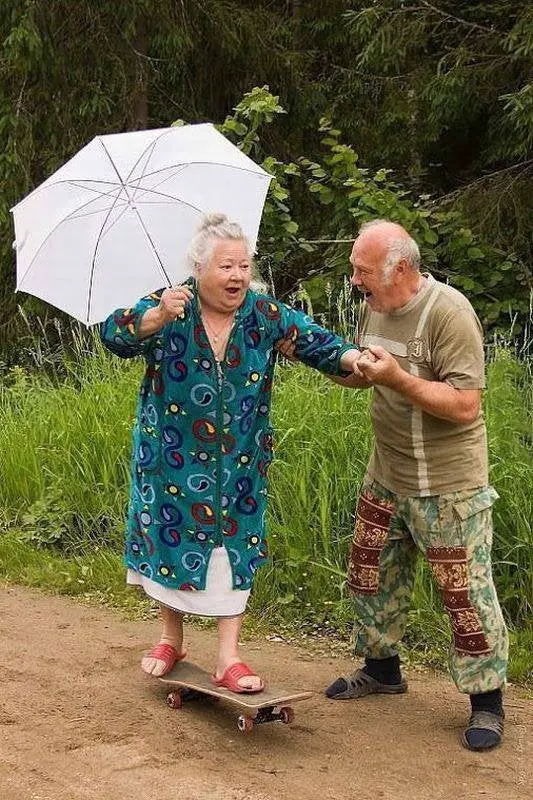 17. Renewing vows
After 70 years together, this adorable couple renewed their vows.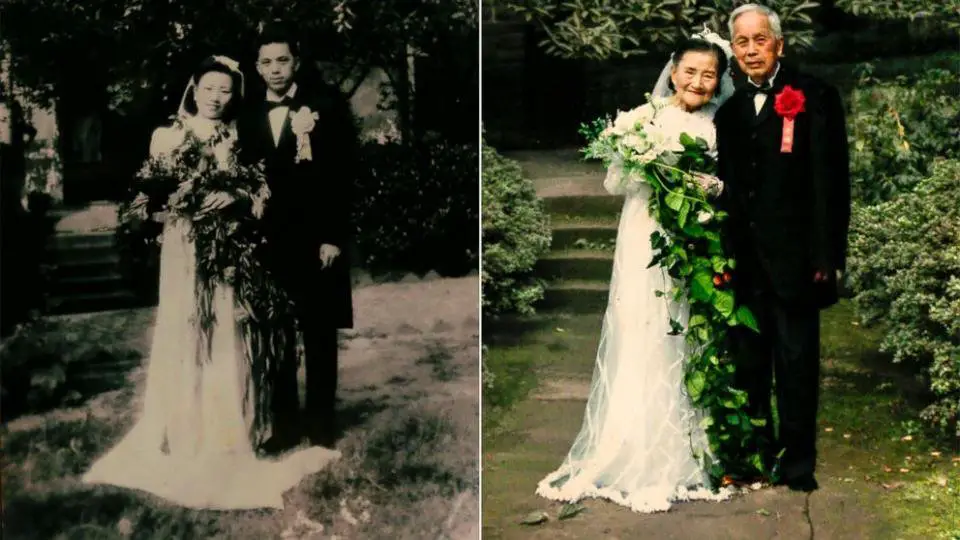 18. Rebels without a cause
Love is having fun together!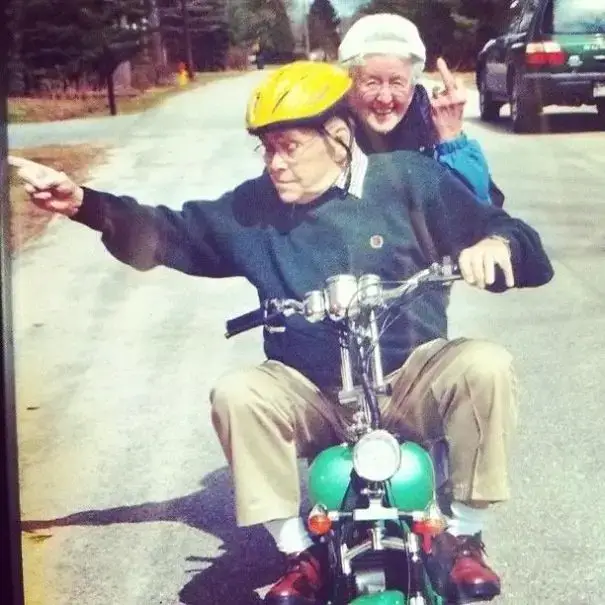 19. For bad and for good
The lady has her arm hurt and thus a hard time doing her hair, but her loving husband is always there to give her a helping hand. This melted my heart!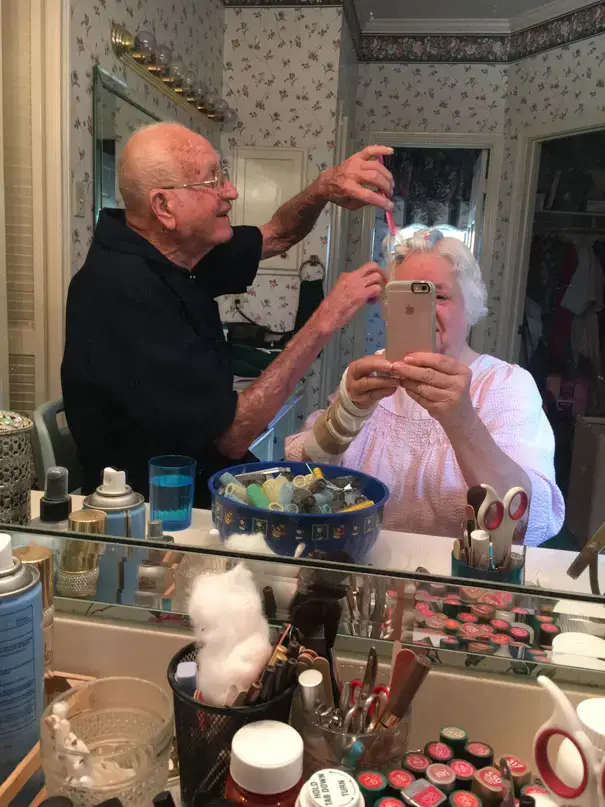 20. Dancing through life
Even after decades together, this couple enjoys dancing and that keeps them young at heart.