If you found yourself in a situation where you had to take a stage and speak in front of a crowd, then you know how frightening that experience can be. Many times, no matter how confident we feel in our competences and our knowledge, the stage fright is simply there and gives us that trembling sensation where we start sweating and forgetting what we needed to say. However, this isn't the case with everyone, as some people are born to give public speeches or perform in front of huge audiences. To be honest, I do believe overcoming the pressure and the stress of public speaking could be learned overtime, but I also believe that you should simply have it in yourself. Just like the sweet 19-month-old Levi Marlow from North Carolina.
I guess this adorable young man knows how things are done because he's got a role model to look up to; his father who's a preacher and spreads God's word to the people of the community.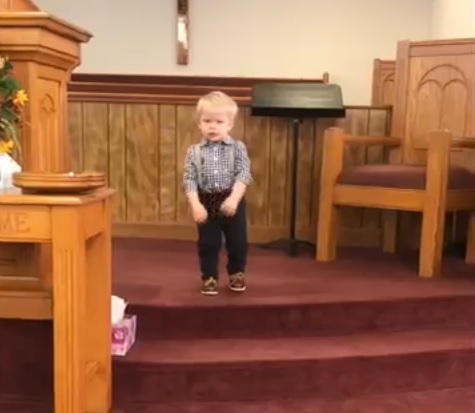 Watching his dad deliver sermons on Sundays is what makes this boy want to do it too, and he's not afraid to give it a try, even while a lot of people are looking at him and carefully trying to figure out what he has to say. His baby talking makes the whole thing even more adorable. In the video below, not only he took the "stage" and delivered words of wisdom to his audience, but he tried copying his father's gestures too.
As he's walking back and forth, he's using his hands in order to make the message he's trying to deliver more clear. Isn't he a little preacher in the making? Judging from the passion he has in him, we would definitely say yes.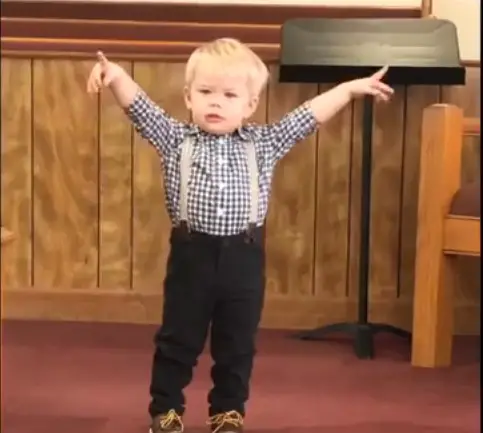 Levi's first ever sermon was so cute that it didn't only steal the hearts of those at the church, but millions of other people from across the country who got to see the video of him preaching. Needless to say, everyone's praising his passion.
This is just another example that kids learn best by observing and are trying to imitate the behavior of their parents and other close relative members. This is why we should always mind the way we act in front of these little smarty pants.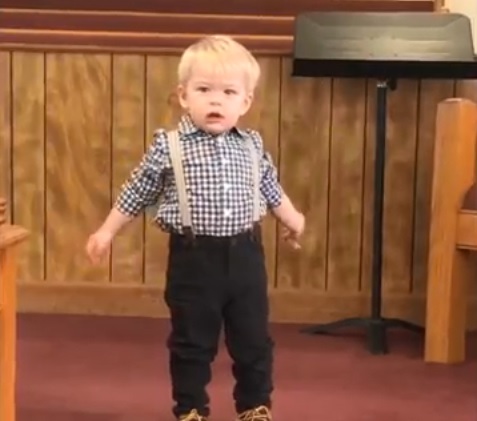 Levi's first sermon is going to make your day, as he's one of the most adorable toddlers we've ever seen. With such a natural talent for public speaking, we may see him taking part in a talent show where he would show his other skills too. This is, of course, in case he doesn't become a preacher just like his dad.