A very tragic incident in which two young men lost their lives took place last Tuesday in Florida at around 10 p.m.
Passersby were distracted by a horrific crash. A car was driving along when it suddenly hit a tree and flew into the Sunrise canal. The person behind the wheel was 18-year-old Venkata Sai Krishnamurthy who was heading to a Taco Bell after a basketball game.
At the moment of the crash, a women could be heard screaming, "Oh, my son, my son he went into the lake," a bystander recalled. The woman kept saying that her son couldn't swim.
Another young man, 17-year-old Aden Perry, who was taking a walk with his mother, heard the screams and rushed to help the drowning man. He jumped into the canal, but around 15 minutes passed by and neither of them make it to the surface.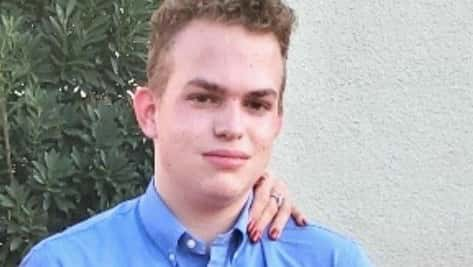 "It did take [rescuers] a while to find the first person they pulled out. It was like 15 or 20 minutes," neighbor Daniel Welborn told NBC Miami.
Krishnamurthy was pronounced dead at the scene while Perry was rushed to the Broward Health Medical Center before first responders performed CPR on him. Unfortunately, he was also pronounced dead shortly after.
"It's just unfortunate, who knows what happened when he went in there to try to open the door, maybe he got caught up in it. It's a very sad, very brave act to do something like that. It's sad to lose your life over that. My condolences to the family," neighbor Gary Grove said as he expressed his condolences.
Perry was a topper at Western High School in Davie. He was an awesome pianist whose dream was to become a neurosurgeon.
Perry's devastated mother, Sarah, recalled what had happened before her son jumped into the canal to save Krishnamurthy.
"We were walking, actually having one of those great mom and son moments. We usually had our walk and talks when we would talk about anything — good, bad or ugly — and that was what we did.
"Next thing we know, we saw a car hit the tree and go flying into the lake. Immediately we started running, my son grabbed the phone and called 911, handed me the phone, so I could actually talk to them. He took the dog from me and kept running to where the lake was," she added. Next thing she saw was her son getting into the water.
"I looked, and I turned around. My son had tied the dog up to the pole, and he jumped in the water without even thinking. The man who went in, he was screaming for help, and my son answered his call and just without thinking jumped in, and I was screaming, and I wasn't able to jump in because I can't swim. I saw his face, I heard his voice. It was ear-piercing. These are sounds I will never forget," the heartbroken mother shared. "Part of me died in that lake with my son."
A GoFundMe page has been set up by Sarah to start a scholarship in his heroic son's name. 
Please SHARE this story with your family and friends on Facebook to honor this young man's deed.