Mary Desin was a nurse who devoted her whole life saving and taking care of her patients. Sadly, on June 3, 2019, she lost her life due to brain aneurysm.
The lights on the top of the University of Pittsburgh Medical Center's Hamot Hospital in Erie, Pennsylvania that are turned on when a donation or organ transplant is in progress shone in her honor this time. 
Even after her death, this brave woman didn't stop spreading her kindness, this time by donating her organs.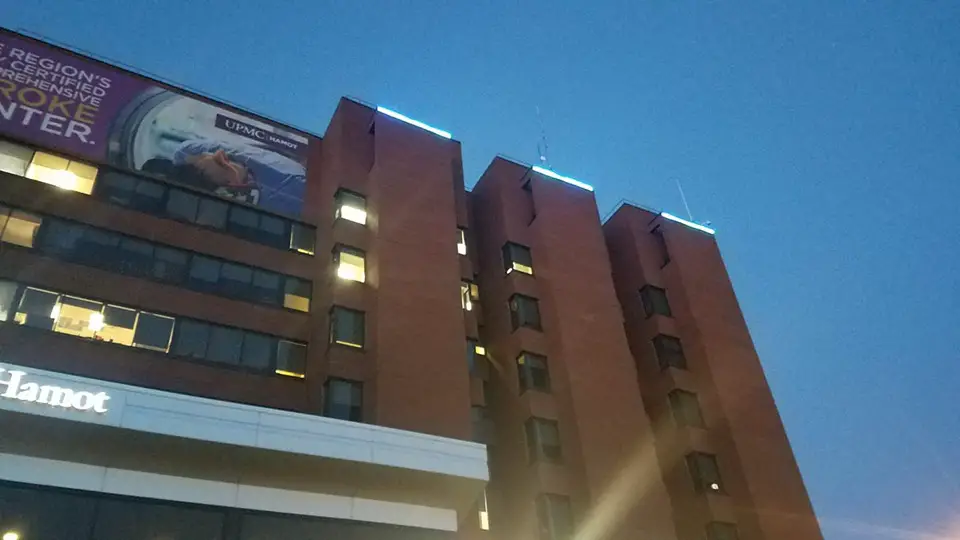 More than 100 colleagues and hospital employees did an amazing act to pay tribute to this special woman. As her body was being transferred to the operating room, they all lined the halls and honored her devotion to saving lives.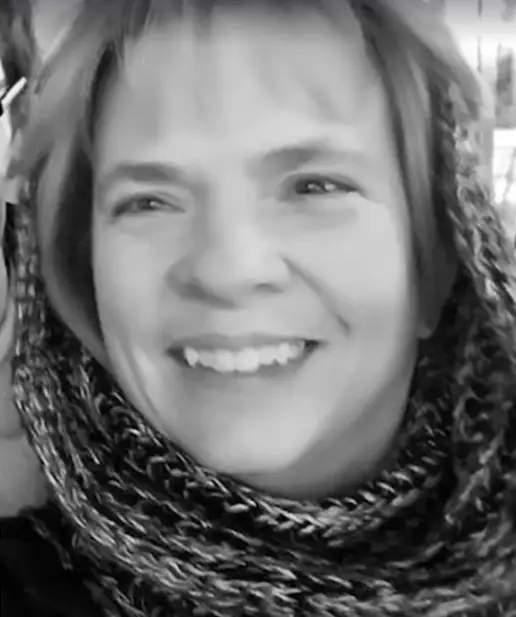 Those who knew her say that this was the send-off that she truly deserved. 
One of the medical staff members shared the photo on Facebook with a message that touched the hearts of everyone who got to see it. It said:
"We turned them on yesterday to honor one of our beloved nurses, who sadly passed unexpectedly in our presence. She donated her organs to continue to help save lives, even in her passing. We had a walk for her, hallways lined with more people than I could have counted to see her off. From now on, those lights will not only be turned on when someone RECEIVES an organ, but also when someone donates, as well. It was a very emotional day yesterday, and Mary, we will never forget you or the impact you made throughout your career!"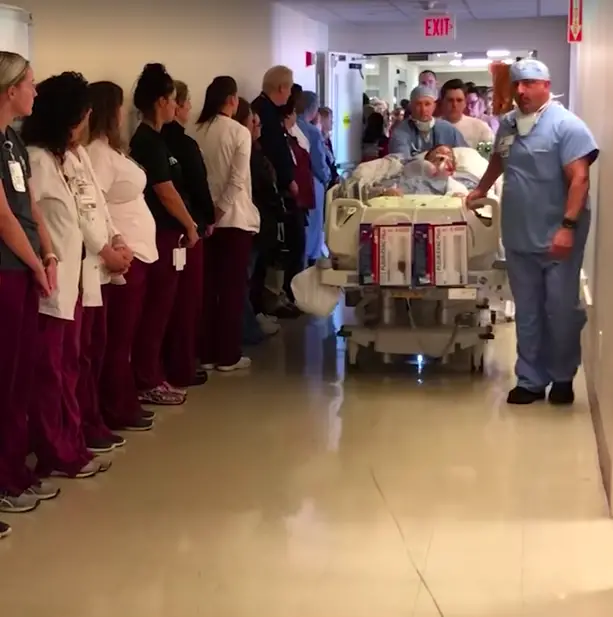 Desin's story spread like a wildfire and members of her family joined ABC's Good Morning America to talk about how much her colleague's act meant to them. The also spoke of the importance of being organ donor.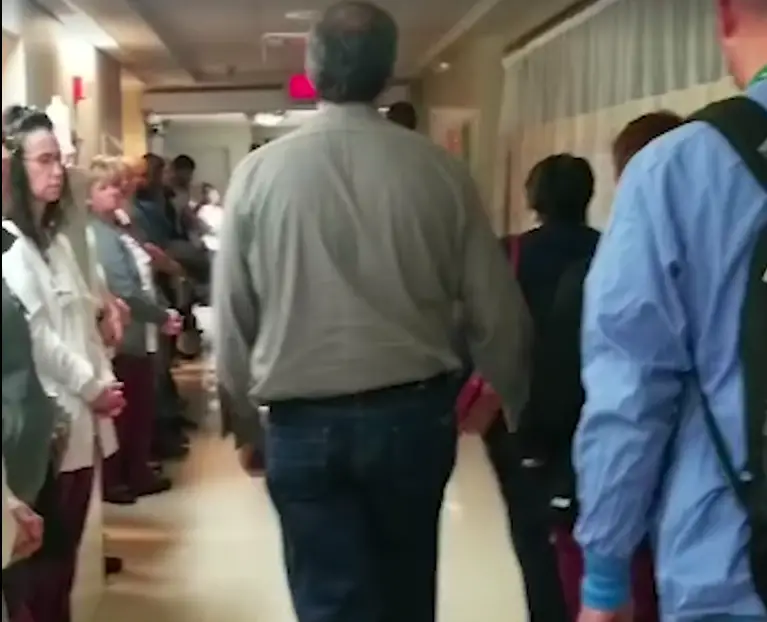 "It was extremely emotional. Most everybody was crying. People I didn't even know came up to me during the time and said how much they loved her and she helped them get further in their career," said Desin's son Matthew James.
He added how they were surprised by the number of people who showed up to honor his late mother. He knew she was appreciated by everyone, but had no idea her impact on those around her was so huge.
"I expected maybe 20 people from her times as an OR nurse and her current position to be there," James said. "I didn't expect over 100 people to be impacted by her loss."
Donny McDowell, a nurse at the hospital and Desin's friend said how she was one of the bravest and selfless people she's ever met. 
"What Mary was doing was very brave. [It was incredible] to see the lives that would be changed because of Mary's gift. The thing about Mary that I learned the most is that you always give and you keep on giving a little bit more."
Other people took their time to share what Desin meant to them and how she affected their life.
It was mainly her former mentees who felt like expressing their gratitude for this truly special woman.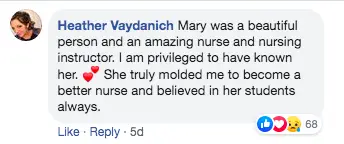 "She was an animal lover, especially of dogs. Mary was generous to a fault, always helping anyone that crossed her path. She loved that her job as a nurse allowed her to help anyone and everyone she could," her family said.
She now lives through the people whose lives she saved.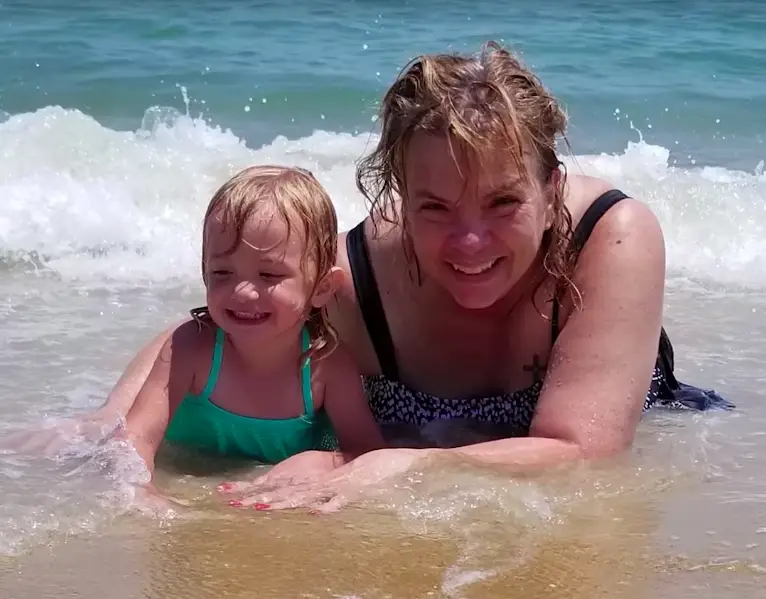 The video is so touching, you may need to get your tissues.
Rest in Peace Mary, you were one of a kind!