Peer bullying is a real issue that is present in almost every educational institution. However, many times, it goes beyond the school building and may take place even in the school bus. 
Such was the case with 10-year-old Lillian Waldron who is a student at Langlade Elementary School in Green Bay, Wisconsin. Recently, when she got home from school, she was anxious and couldn't calm down. Her mother Lynn Waldron-Moehle couldn't possibly know the reason for her daughter's condition because sweet Lillian has a developmental delay and is unable to communicate. According to her mother, her mannerism is like that of a 2-year-old child. 
Lynn though that giving Lillian a bath would help calm her down, and that's when she noticed the horrific bruises on the girl's arms. 
Poor Lillian got attacked by another student in the school bus who bit her severely multiple times. 
"She can't tell them to stop, she couldn't get away, because she's in a five-point harness car seat. She just had to sit there and take it and the bus driver wasn't stopping," Waldron-Moehle told WBAY.
"She loves baths and that's soothing to her, so I brought her home, and I was getting her ready for the bath and I took her sweatshirt off and that's when I noticed the major bruising on her upper arm," she said.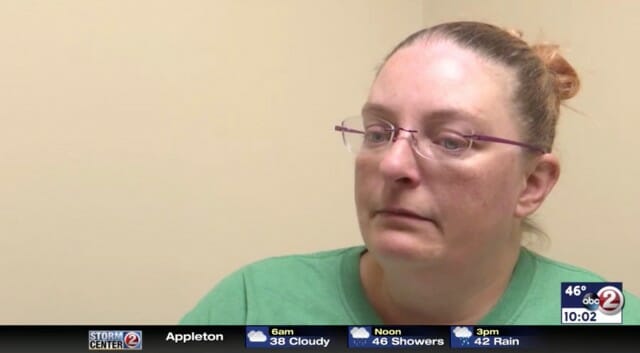 "The seat was right behind the bus driver and he couldn't hear anything going on or see anything? Come on," Chad Waldron, Lillian's father, said.
Lillian's principal watched the video footage taken by the bus camera and was able to see the incident. All the students sharing the bus are with special needs. 
"He said it was gruesome and horrifying to look at, and that the girl was brutally biting my daughter's arm," Waldron-Moehle said.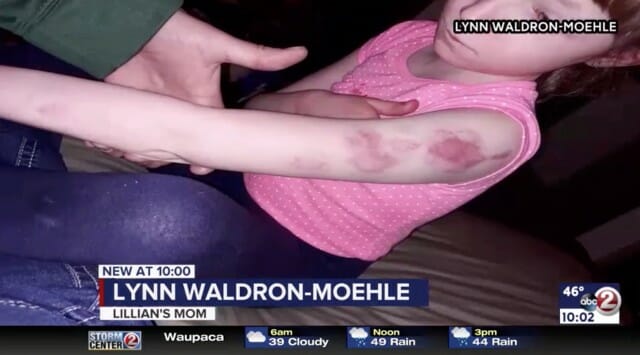 The girl who attacked Lillian no longer attends the school. But incidents like this are likely to occur if other precautions aren't undertaken. According to Lillian's parents, last year, their daughter was undressed and touched inappropriately in the school bus. 
"The District is conducting an investigation into the situation and will be working with the bus company to ensure appropriate processes and procedures are in place to prevent this from occurring in the future," school district Superintendent Michelle Langenfeld said in a statement.
Until the investigation is on and for the sake of Lillian's safety, she will go to and from school in a van with two adults.