Remember the times when music only consisted of instruments and the performers' vocals? No audio enhancers and no auto-tune. I don't say today's music is less better than that back in the time, but sometimes, listening to the artist's raw voice triggers so many emotions and nostalgia that we get chills.
We are glad the "old" music still serves as an inspiration for young and talented musicians who do incredible covers, just like Allison Young and Josh Turner. Their video captured many hearts and people love it so much that they believe these two should do an album together, and we can't agree more. Listening to her mesmerizing vocal and his remarkable guitar skills make this performance one of my favorites. It touches heartstrings.
Not only they gave us a performance to remember, but they did it in the most heartwarming manner possible. Sitting on a sofa, with just their talent, a microphone, and a guitar, they made us feel cozy and warmed our souls. It's true when they say that real beauty lies in simplicity.
The song they opted for this time, "Crazy," was originally written by Willie Nelson, but Allison and Josh went for Pasty Cline's style. Their talents blended in a perfect harmony as Josh accompanied her out-of-this-world voice with his guitar.
People went crazy and couldn't help but share what feelings this cover triggered at them. "Most impressed that they can whistle in tune — that's quite hard," one person wrote. "I am going crazy waiting for more duets with Allison and Josh. Their voices compliment each other so well," another added.
As he wrote in the description of the video, Josh has admired Allison's voice so he asked her whether she was willing to make a video together. She was thrilled to do it, probably not aware that it will result with a masterpiece seen by more than 1.8 million people. The sound Josh produces is gentle, yet more and more intricate with each tone.
The best part comes after Josh joins in by singing the melody together with Allison till the end of this everlasting piece of music. The perfect mixture of everything what these musicians have to offer turned into a serenade with a touch of a lullaby.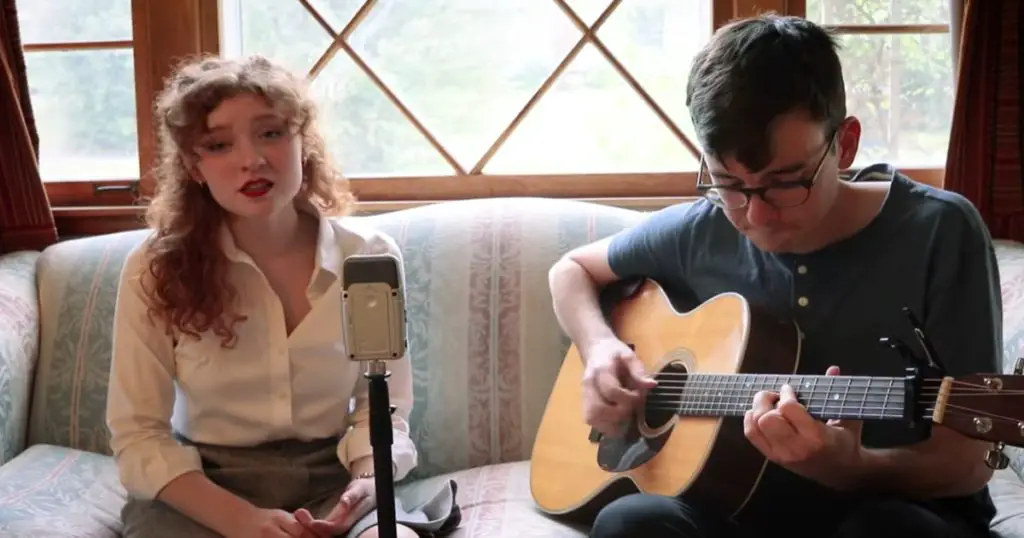 If you love this video, check Josh's YouTube channel for more amazing performances.