Not only Britons, but basically people from all around the world were happy and relieved when they saw Harry and William walking shoulder to shoulder for the unveiling of their late mother's statue. The statue was ordered by the brothers back in 2017 and depicts Princess Diana's character and her involvement with charity. It was placed on the grounds of the Sunken Garden at Kensington Palace on July 1.
"The figure of Diana, Princess of Wales is surrounded by three children who represent the universality and generational impact of The Princess' work," Kensington Palace said in a statement about the statue.
"The portrait and style of dress was based on the final period of her life as she gained confidence in her role as an ambassador for humanitarian causes and aims to convey her character and compassion."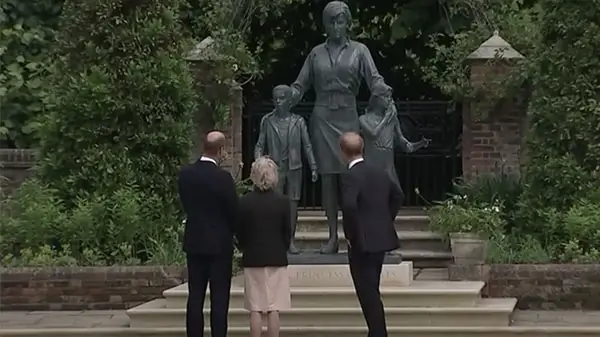 The brothers didn't give speeches at the end of the ceremony but released a joined statement which read: "Today, on what would have been our Mother's 60th birthday, we remember her love, strength and character — qualities that made her a force for good around the world, changing countless lives for the better," they said.
"Every day, we wish she were still with us, and our hope is that this statue will be seen forever as a symbol of her life and her legacy." 
According to Royal commentator Kinsey Schofield, the brothers opted for a statement instead of speeches because they wanted to stay out of the spotlight on the big day.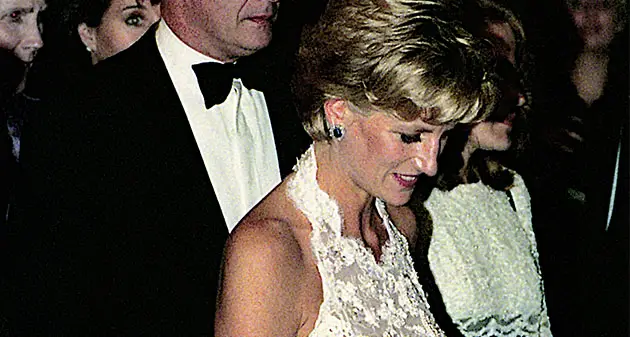 Meghan Markle wasn't in attendance at the unveiling of the statue because she gave birth to her daughter Lilibet Diana and was advised not to travel. However, royal experts claim that it was William who didn't want her there having in mind the accusations she raised against the Royal Family during the infamous Oprah interview.
Royal expert Charlotte Griffith said: "This was not the right time to bring Meghan in because there is so much tension between William and Meghan particularly. In another world, you can imagine Meghan really looking forward to this visit.
"Her daughter's middle name is Diana and it's quite good for 'brand Markle.' But how could she actually face up to it after everything that has happened?"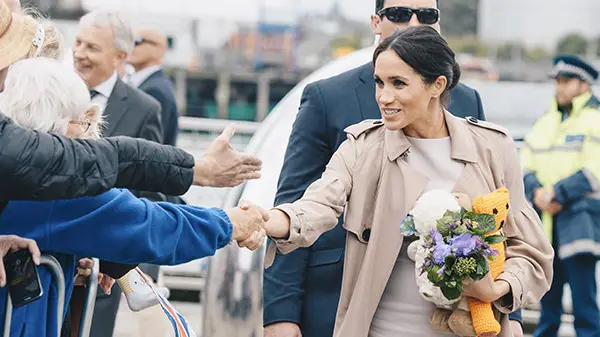 When they first met, William was very fond of Meghan, although she believed at the time that the relationship between the two would be "trying" from the off, according to Omid Scobie and Carolyn Durand, authors of the Pro-Sussex biography Finding Freedom.
"She was self-aware enough to understand that the brothers were wary of women who were more interested in their titles than their wellbeing," Scobie and Durand wrote in the book. "And she couldn't have come from a more different world than that of William, his wife, and most of their friends."
However, the first-ever encounter between William and Meghan was quite pleasant for both of them. William was reported to have said to his brother's girlfriend: "I was looking forward to meeting the girl who has put that silly grin on my brother's face."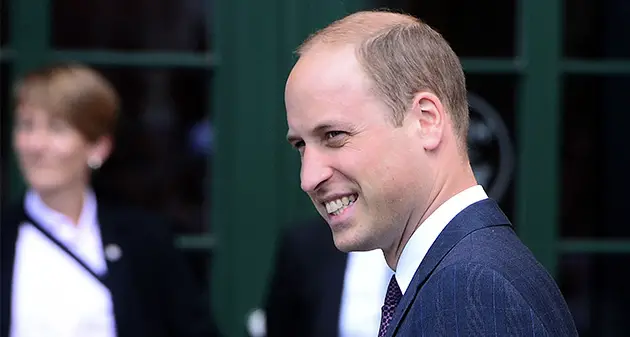 At the same time, William was concerned that the things between Harry and Meghan were moving too fast. "William soon began to wonder about some of Meghan's traits and motivations," a source told the Daily Mail, as revealed by the Express.
"He was worried that at times she seemed to be more concerned about her personal progression or profile over the wider goals and aims of the Royal Family."
Eventually, he decided to keep those feeling for himself because all he ever wanted was for "[Meghan] to be happy and appreciated the huge adjustment of entering the Royal Family."
After everything that happened between the Sussexes and the rest of the Royal Family, we are glad William and Harry got the opportunity to speak at the ceremony of the statue unveiling and probably mend their broken relationship.