Melanie Griffith is one of those actresses who has always enchanted audiences with her charm and exotic looks. Being the daughter of blonde bombshell actress Tippi Hedren it didn't come as a surprise that Griffith was exposed to the public life from early age. Her mother found fame after director Alfred Hitchcock spotted her in a commercial. From that moment on, she became his muse and someone he was very fond of.
Griffith first appeared in a commercial when she wasn't even a year old. However, her life hasn't been a perfect one. In the past, she was involved in a car accident, battled drinking problems and went through three divorces. Her childhood, however, was extravagant in many ways. For one, she grew up around exotic animals. Her mother took a lion in their home in order to get familiar to be around such animals for the sake of a film project which later didn't turn out well as young Griffith was injured during filming.
"I grew up with lions, tigers, and two elephants," Griffith said.
The lion, Neil, lived with the family and photos of their everyday living was documented by Life Magazine. The lion shared a bed with Griffith and slept under blankets, with the actress resting her head on his back.
"It was stupid beyond belief," Griffith later explained.
As young child, Griffith did some modeling work and starred in her first movie, Extra!, for which she was uncredited at the age of 12.
At 14, she went on to land a role in The Harrad Experiment. It was then that she met the first love of her life, director Don Johnson. Being a minor and Johnson being 22 at the time was quite controversial, but the two were much in love and her mother let her live with him when she turned 15. At the age of 18, Griffith got engaged to Johnson and the two married some time later.
"I thought he was the most beautiful person I'd ever seen," Griffith said.
"They were two beautiful, wonderful people, and here, my daughter was showing signs that I had never seen before in her, with an older man, and there was just sheer panic," her mother, Tippi Hedren, recalled.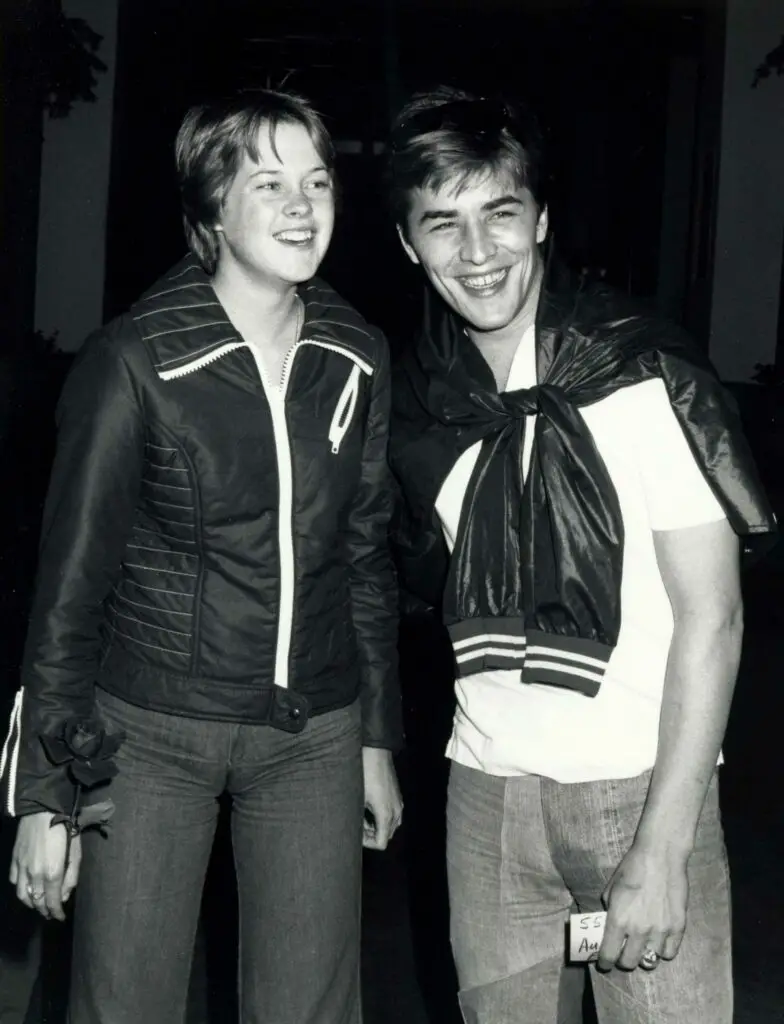 The two tied the knot in Las Vegas but the marriage broke down just six months later.
In the 1970s, Griffith starred in Night Moves and Joyride among the rest, as well as in the film Roar in which she was injured by a lion. Being muled near the eye, she needed a plastic surgery while her mom needed skin grafts and contracted gangrene.
Griffith said at the time that the lioness "didn't mean to hurt me. Just, after seven years growing up with the lions, I forgot you have to be careful. You can never be sure you're safe, and just a blow can pop your head like a ping pong ball," as per The Guardian.
Later, Griffith took part in Body Double, Something Wild, and The Working Girl, earning an Academy Award nomination for The Working Girl in 1989.
In 1981, Griffith married her second husband, Steven Bauer, with whom she welcomed son Alexander. When their marriage ended, the actress married Don Johnson for the second time, welcoming daughter Dakota Johnson, the star of Fifty Shades of Grey.
"You have to understand that we have a tie, and I love him," Melanie Griffith said and added: "I will always love [Don Johnson]. But just because you love someone doesn't necessarily mean that you can live with them."
When Griffith married her third husband, actor Antonio Banderas, her children finally had a father figure they could rely on. Banderas became an essential part of their lives, and remained such even after he and their mother divorced in 2014.
However, despite the split, Griffith and Banderas remained very close.
"I was totally inexperienced. Suddenly I had a 6-year-old girl, a 10-year-old boy, and Stella came along almost immediately," Banderas told AARP of Griffith's children. "I was, 'Oh, my God!' But as soon as the kids knew that I was there to stay, they were fine. They needed solid ground in which they could grow. As soon as I realized that, I started establishing my relationship, giving them security, little by little doing the father thing."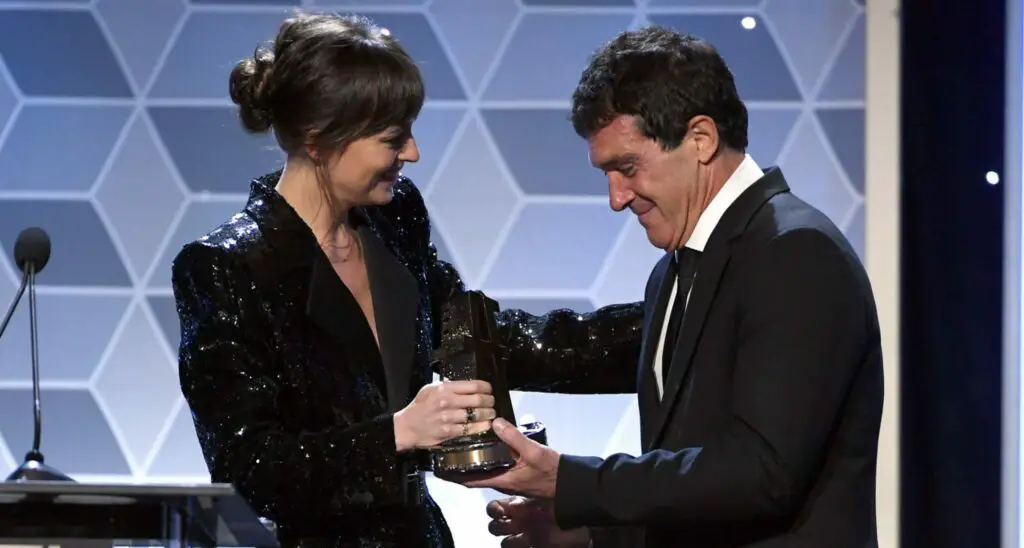 During an award ceremony in 2019, when Antonio Banderas received the Hollywood Actor Award, Dakota Johnson and Melanie Griffith presented him with the trophy.
"I come from a family of many a marriage, and I got very lucky," Johnson said in her speech.
"I got a bonus dad who I realized that, over time, is actually one of the most influential people in my whole life. When I was six years old, my mother married a man who brought an unbelievably bright light, a whole new world of creativity and culture, and one remarkably magical little sister into our family."
"He loved my mother, and my siblings and I so big, and so fiercely and so loud, that it would change all of our lives together," Dakota added in her speech.
Today, Griffith is single, and she's happy.
In 2010, she was diagnosed with non-Hodgkin's lymphoma, and eight years later, she revealed with her fans that she had cancer and she was forced to undergo a surgery with doctors removing a cancerous cell on her nose.
Speaking of the experience the actress said, "It's a scary thing when you're an actress and you depend on your face for work," the actress told InStyle and continued: "But I realize I have to put a Band-Aid on it, and it's fine. I just look like a dork."
The good thing is that she's now feeling great and is perfectly healthy. Following her cancer diagnosis, she became a loud advocate of cancer and also supports the efforts of Children's Hospital Los Angeles.
Please SHARE this article with your family and friends on Facebook.
Bored Daddy
Love and Peace