The prolonged coronavirus pandemic affected many people's lives. Business were shut down and many lost their jobs, unable to find a way to provide for their families.
Amy Winter, 26, and Joshua Thain, 27, a young couple and parents of three, with their fourth child on the way, found themselves in an unenviable situation after they were unable to pay rent for many months.
"It's that bad we don't go out or anything because we're worried. I've asked my family if they can help, they can't help with accommodation because they're only living in one bed and two bedroom houses. The only person who is trying to help is my partner's uncle but he lives down in Somerset," Amy explained.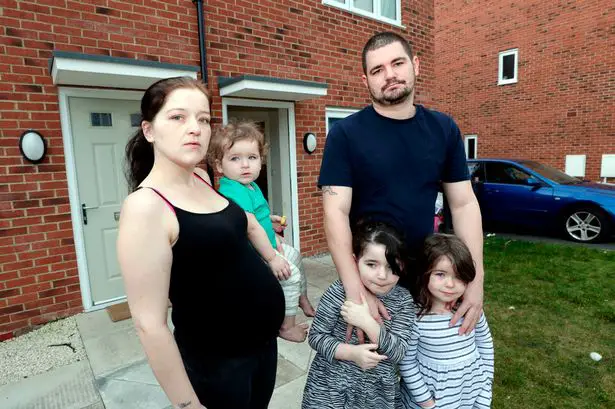 The worried mother told The Sun that the housing association threatened to "put them on the streets."
The Barnsley Council on the other hand said in a statement how they offered solutions but the family refused to be split up.
"I think Barnsley Council need to get off their backside and figure out what they're going to do, instead of just telling us one thing and next thing a different thing. I ain't separating my family up after everything that's gone on with Josh losing his mum, I said 'I ain't separating my family just because you want me to.'"
The home where the family currently resides is owned by Sanctuary Housing and the name on the tenancy agreement is that of Victoria Robertshaw, Joshua's late mother who died from Covid some months ago.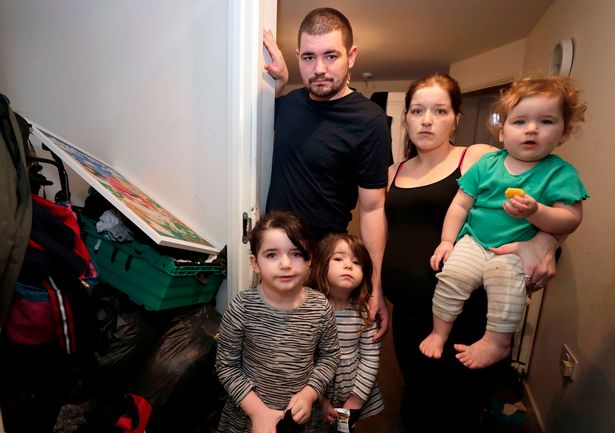 As reported by Yorkshire Live, a spokesperson for Sanctuary Housing said that this decision wasn't sudden or rushed. They claim the couple should have expected something like this to happen as they were aware they didn't pay rent for a prolonged period of time.
"On Monday, an Outright Possession Order for this property was granted by a judge at court which asks the occupants to vacate it within 7 days. The proceedings related to significant rent arrears that have built up with no rent being paid for several months. This despite our attempts to resolve the issue before going to court."
Barnsley Councillor Jenny Platts, added more. "Our housing team are continuing to work with the couple and are offering them advice around their housing options and support to consider alternative accommodation."
We hope this family would be able to find a way to either keep their place or find a suitable home in the near future.
Please SHARE this story with your family ad friends on Facebook!
Bored Daddy