This Norwegian man who braved the freezing weather in order to save a duck trapped under the ice is our hero. He's not wearing a cape, if you think of a hero of that kind. In fact he's entering into the biting cold water half naked all for the sake of a cute duck's life.
We guess it's hard to watch him doing so without swooning, right?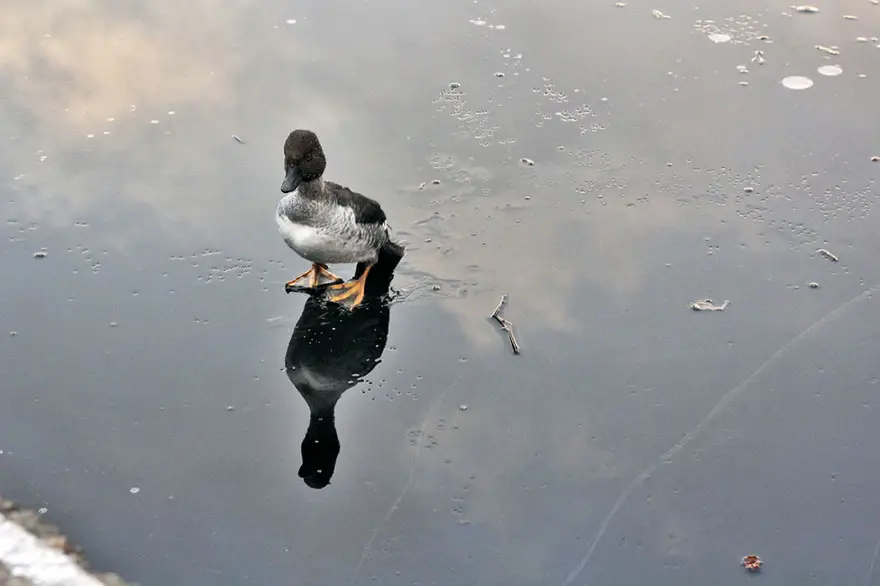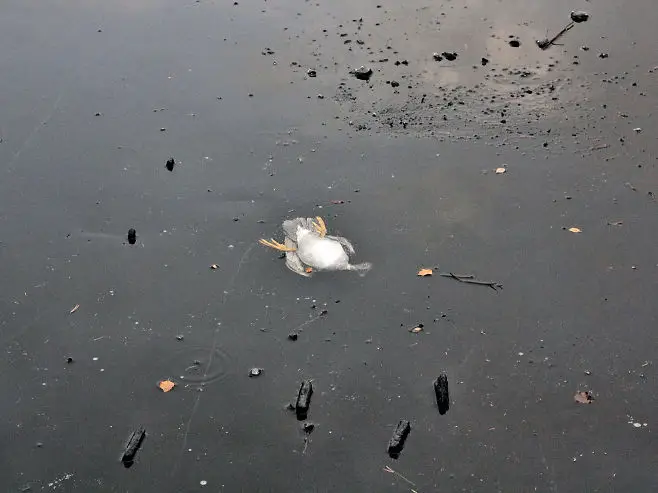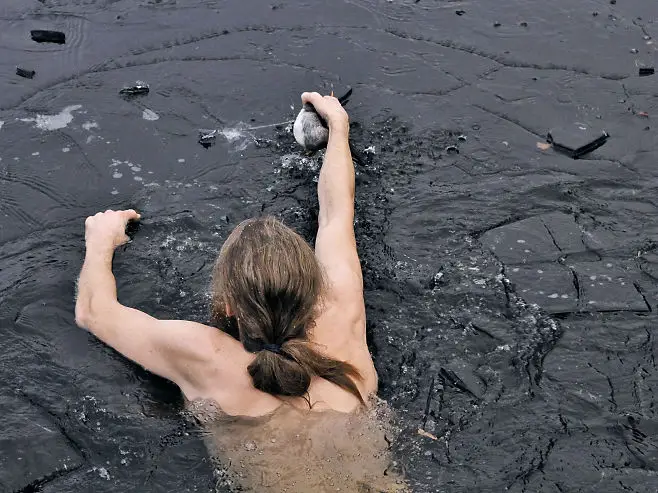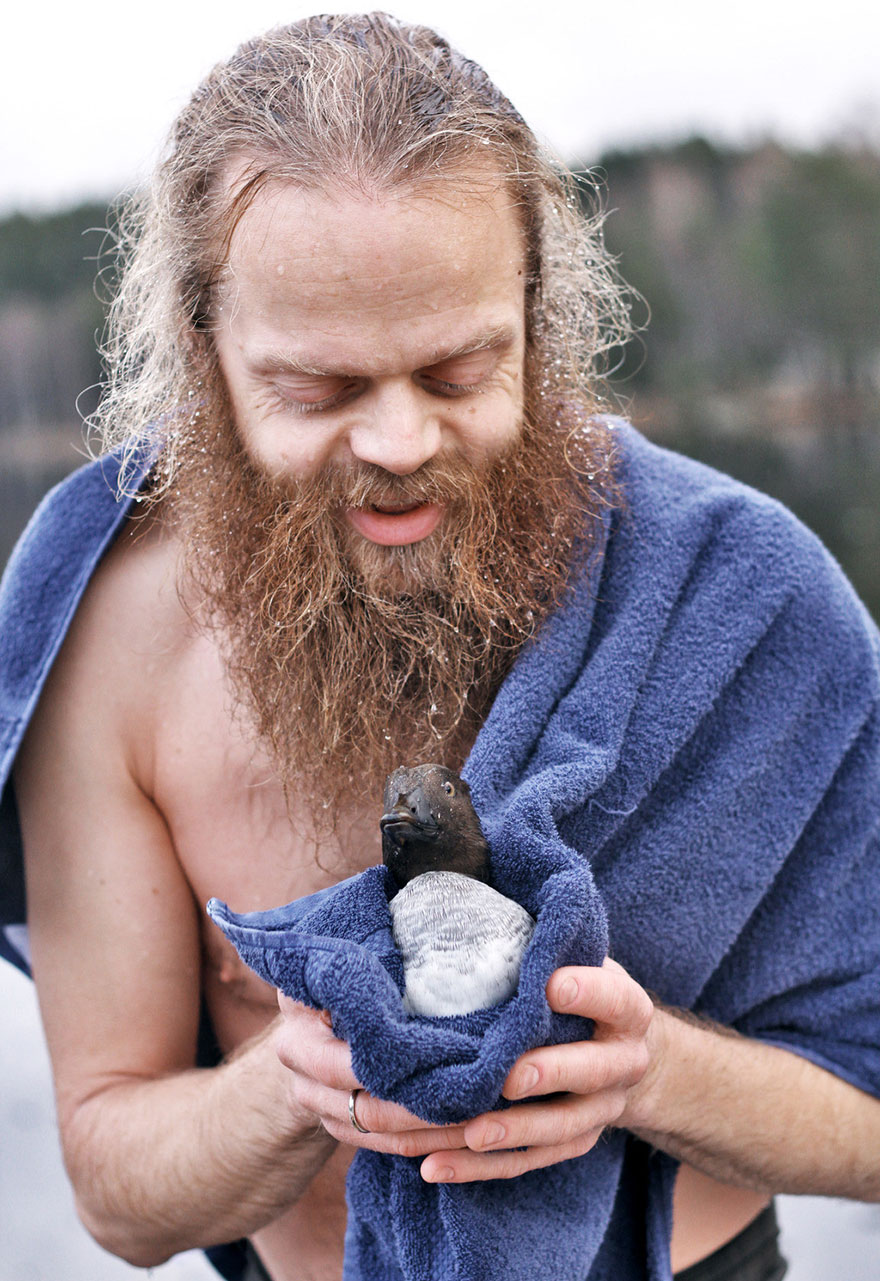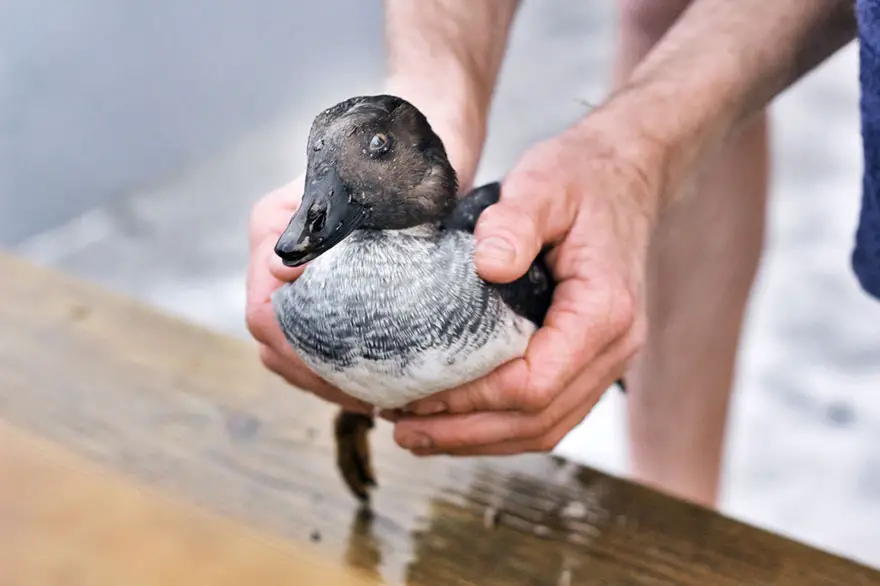 He and his new pal look so cute together.
Some people call Langøien Karl the 'King of Ducks' and we believe the name suits him just perfectly.
Photographs by: UhtredoofBebbanburg