Those who get to grow up with their grandparents by their side are one of the luckiest people there are because the elderly are the most caring individuals who unselfishly share with us the wisdom they have gathered throughout the years.
One bride from Poland and her loving granddad melted the hearts of the entire nation after a video of them walking down the aisle holding hands was shared online. The granddad, Bronislaw Karovsky, was a war veteran who received a number of awards for his bravery. Despite his fragile health, he accompanied his granddaughter Joanna to the altar while wearing his military uniform.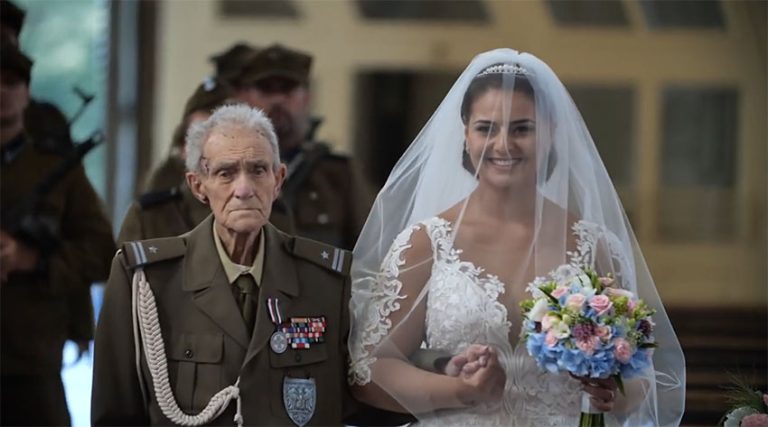 Mr. Karovsky was part of the Polish movement against the Nazis and participated in the Warsaw Uprising. At one point, he was caught by the enemies, but managed to escape. Shortly after, he was captured again and was forced to spend 10 years in prison due to his actions against the communist government in Poland.
After the liberation of Poland, he received numerous awards.
Sadly, just two days after his granddaughter's wedding, Mr. Karovsky passed away at the age of 94. He will be remembered as a very special man who fought for his country. And for Joanna, she now has a video of a beautiful moment she shared with him to hold on and to cherish forever.
You can see the touching video below.