Victoria Beckham had her debut at the Paris Fashion Week and received a round of applause while she put her face to her hands several times as she blew kisses to son Brooklyn, 23, who was set next to his wife, Nicola Peltz, with whom the former Spice Girl is said not to be getting along with.
There, in the front row, were David Beckham, and the couples' children, Romeo, Cruz, Cruz's girlfriend Tanya Holding, and sweet Harper, the youngest child of David and Victoria.
Victoria also embraced her best friend, Desperate Housewives star Eva Longoria on her way back, after she gave her husband a kiss.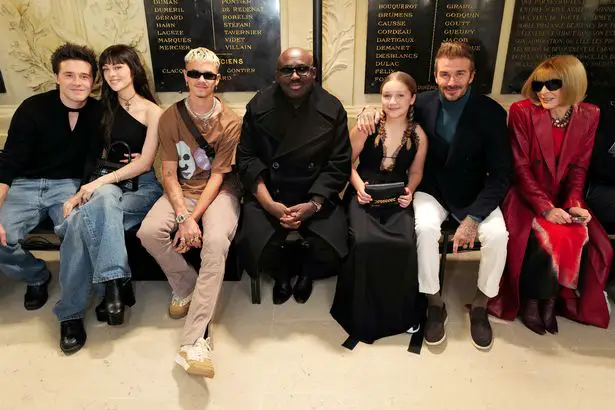 However, as much as all eyes were on Victoria's impressive work, her daughter Harper attracted much attention because of her outfit which many deem inappropriate for someone her age.
Following her mom's show, Harper Seven posed alongside sisters and supermodels Gigi and Bella Hadid while wearing the 'controversial' dress which many saw unfit for someone that young.
Victoria then shared a cute clip of her daughter on her Instagram story, in which Harper stood next to brothers Romeo and Cruz. The youngster gave a sweet message to her, saying: "Hi mummy, congratulations, I hope you have the best day," before blowing a kiss to the camera. The proud mom and fashion designer captioned the clip:  "Good luck kisses from #HarperSeven before the show [pink heart emoji] xx VB"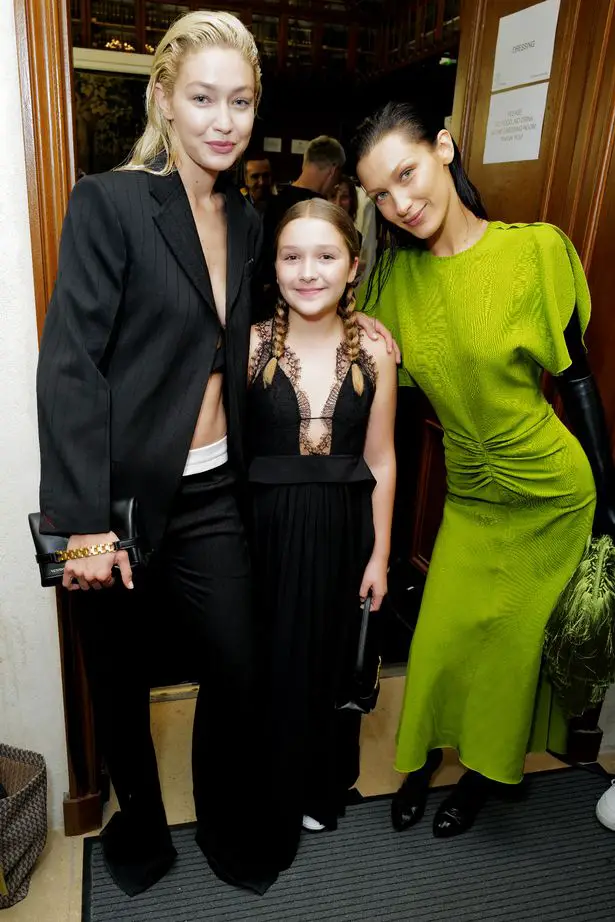 Commenting Harper's outfit, people wrote things like: "I'm really surprised that at this girl's age they are already dressing her that way, but anyway it's just my personal opinion," and "I was shocked to see Harper in this dress tbh and thought it inappropriate for her age, normally dressed like young girls should but a clear miss today imo."
Other people commented, "A sweet girl dressed in an adult sexualised way," and "What's with the child's dress #parentinggonebad."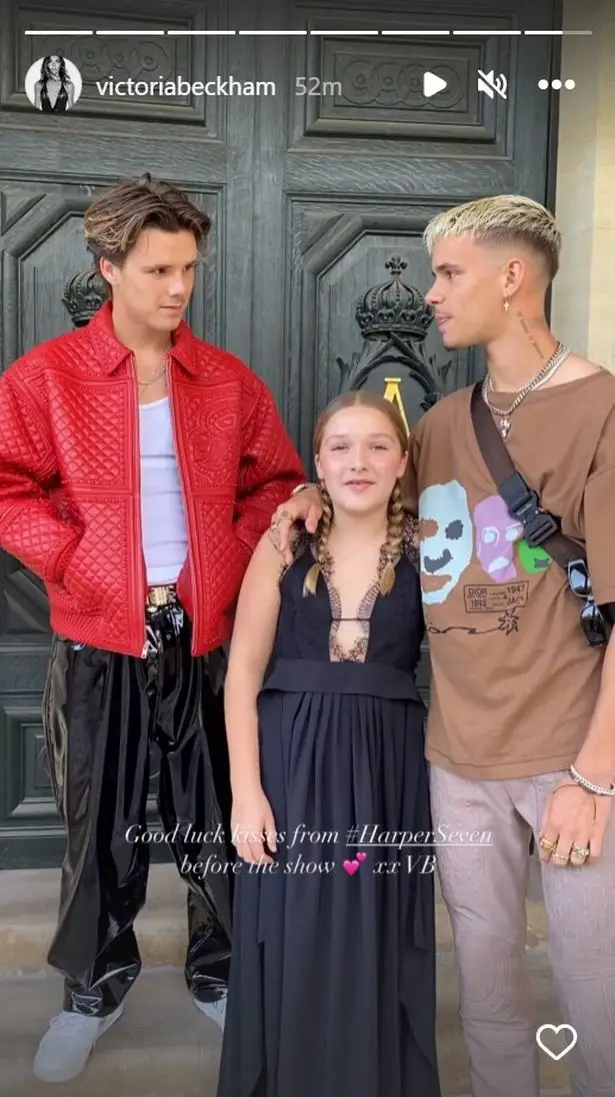 Someone wrote, "I love your design so much , but Harper in that dress is so inappropriate . Let her be a girl of her age and in power her." Another added, "That dress poor Harper has been made to wear is far too old for her. Whatever was @victoriabeckham thinking show her young daughters chest. Shame on you #victoriabeckham."
What are your thoughts on Harper Seven's dress?
Please SHARE this article with your family and friends on Facebook.
Bored Daddy
Love and Peace