Most people dream of staring a family and having kids, and those desires differ from one person to another.
A woman named Audrey Tiberius, a mother of four boys, has always dreamed of having a big family. Although her children meant the world to her, she hoped she would have more. What's most, even when she was younger, she always saw herself as a mom of seven.
However, reaching the age of 41, this dream started feeling unreachable.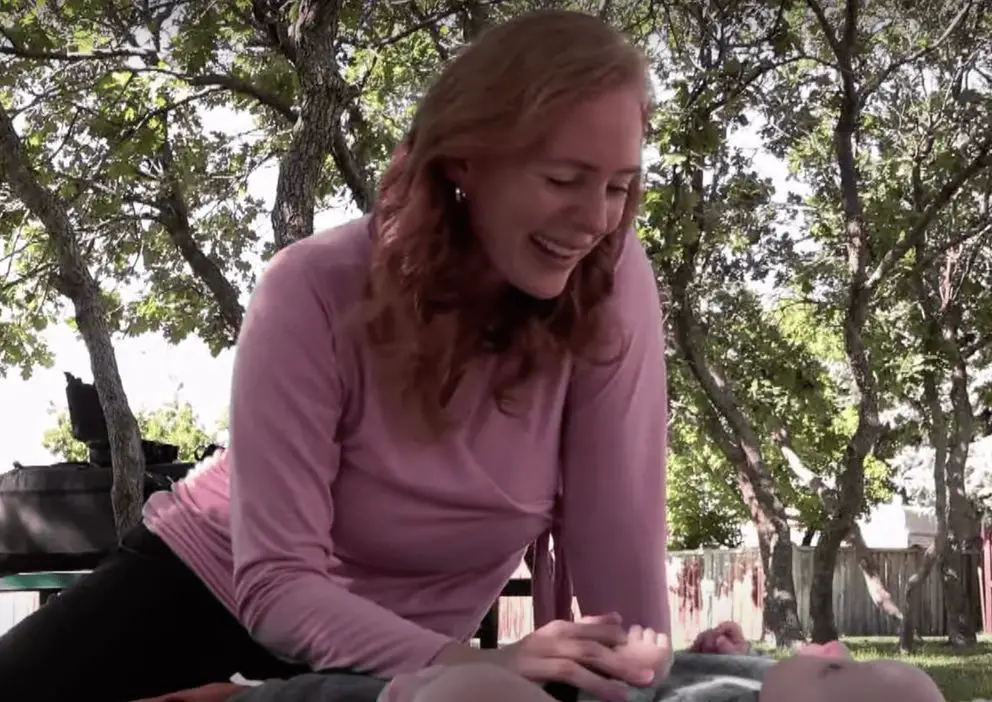 As she and her husband tried but couldn't conceive naturally, they turned to fertility specialists. However, after going through three unsuccessful IVF treatments, they were told the chances of getting pregnant were almost non-existent.
Audrey, however, although aware she would probably never give birth to yet another child, decided to turn to prayer.
"I prayed and prayed for five years to have more children because I always wanted a really big family, and seven was kind of my number."
Year passed by, and when she turned 45, she was given the news she dreamed, hoped, and prayed for.
To everyone's surprise, Audrey was pregnant. She conceived naturally and it was a miracle all by itself.
The family was over the moon, but what they weren't aware of was that they happiness would soon triple.
During the first ultrasound, Audrey received news that left her and her husband in a state of shock. She wasn't carrying one baby, but three. How was it possible for a woman her age to get pregnant with triplets? This mother knew her pregnancy was a miracle, but she also knew that her prayer had a lot to do with it.
"There's no way to explain it other than a miracle. What a gift from God!" the mother exclaimed.
Having triplets at 46 is not just uncommon, but it is a phenomenon that happens once in 20 billion times.
Sky, River, and Bay joined the Tiberius family in March 2022. Audrey now has her hands full taking care of her three bundles of joy while she still has four other children to raise. She says it's not easy but being a mom of seven has always been her dream and now she's living it.
"It's a little crazy sometimes when we can't tell who's who because they're across the room. They just look so much alike," she says of her little ones.
Asked if she's done having babies, she says she would always welcome more. Hopefully, a girl this time.
We wish this beautiful family all the happiness life brings.
Please SHARE this inspiring story with your family and friends on Facebook to help Audrey raise awareness about fertility issues. As she states, "Doctors need to talk to women about fertility and what their options are to save them heartache," and we can't agree more.
Bored Daddy
Love and Peace