This is one of those stories you don't get to stumble upon every day. It is about a reunion like no other; between a U.S. soldier and the three siblings he nearly killed by mistake.
Martin Adler from Florida, now 97 years old, who served in the World War II, and a fellow soldier of the 339th Infantry Regiment entered a house in Bologna, Italy, back in 1944 believing German soldiers were hiding inside.
There, they saw a huge basket and just as they prepared to shoot at it, a mother in distress entered the room and started shouting: "Bambinis! Bambinis! Bambinis!" as she stood in front of Martin's gun. "That was a real hero, the mother, not me. The mother was a real hero. Can you imagine you standing yourself in front of a gun and screaming 'Children! No!?" Martin told Associated Press.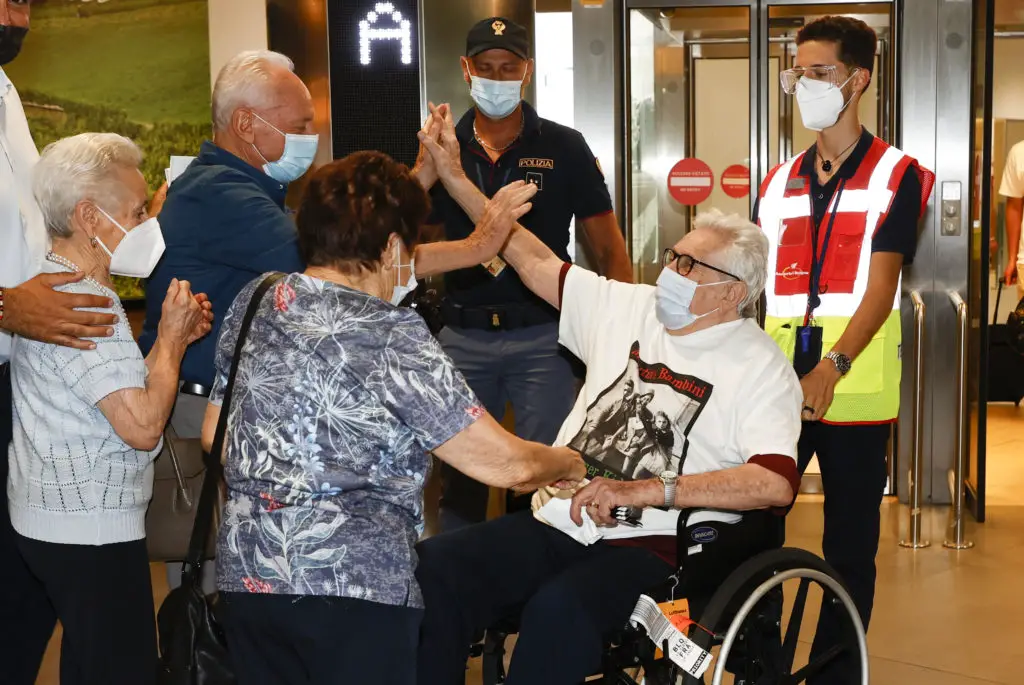 At that moment, three children, two girls and a boy, aged 3 to 6 years old, jumped out of the basket. Martin and his friend were relieved they didn't kill those kids. Looking at their cute and puzzled faces, Martin asked the mother if he could take a photo with the little ones. Thankfully, she agreed, and now, over 70 years after it was taken, that photo led to one of the most heart-melting reunions we've ever witnessed.
Recently, Martin asked his daughter Rachelle Donley to help him track the children down, and thanks to the social media and one Italian journalist, Matteo Incerti, his wish came true.
Namely, Incerti shared the photo on his Facebook page and asked some friends for help, and in no time, he reached the children, now grandparents. Bruno, Mafalda and Giuliana, who are now 84, 83 and 80 respectively, were over the moon to speak to the man who saved them years ago. They got the chance to talk via a video call, and now, Martin traveled to Bologna to meet them. The veteran was wearing a t-shirt saying 'Martin's bambini, forever kids.'
Martin Adler, who is 97, travelled to Bologna in northern Italy to meet Bruno, Mafalda and Giuliana Naldi, who are now in their 80s https://t.co/65B0bsFpKf

— RTÉ News (@rtenews) August 24, 2021
Martin's daughter Rachelle says that her dad still trembles when he's thinking of the time he nearly killed those children.
"I am so happy and so proud of him. Because things could have been so different in just a second. Because he hesitated, there have been generations of people," she says.
Guliana's granddaughter, Roberta Fontana, says that 6 children, 8 grandchildren and two great-grandchildren descended from the three kids hiding in the basket in October 1944.
"Knowing that Martin could have shot and that none of my family would exist is something very big," she said. "It is very emotional."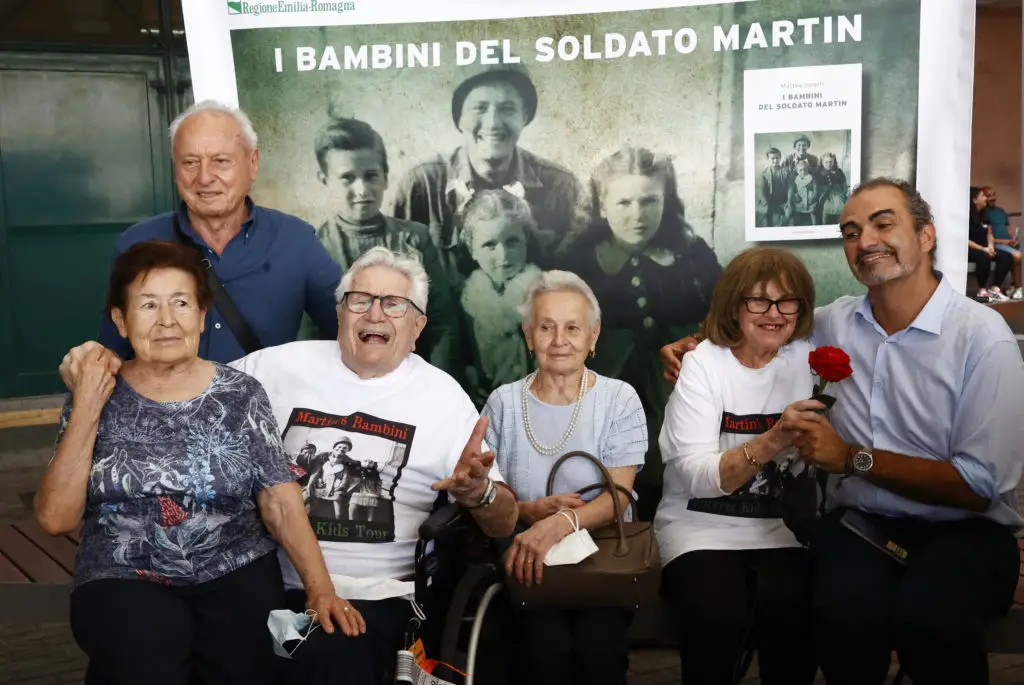 We are so glad Martin reunited with Bruno, Mafalda and Giuliana.
For more on the story check out the video below.