Apparently, there is a new chef in town and we feel like we should warn Gordon Ramsey and the rest of the cooking masters how they should pay really close attention to this cute platinum blond guy who possesses some killing baking skills. The best thing about chef Roman aren't his sweet cookies everyone would want to taste, but the fact that this prodigy is only 2 years old. And yes, if this makes you feel disappointed because your skills in the kitchen are not even half as good as that of little Roman, you are not alone.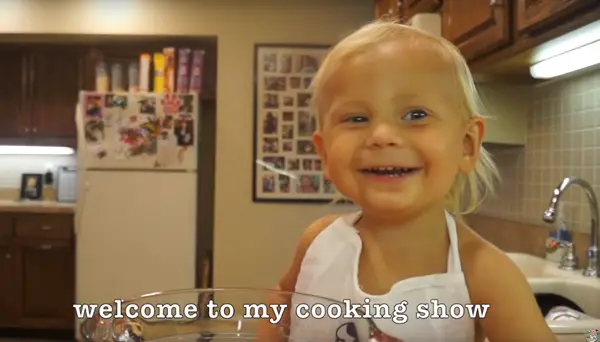 He started cooking and baking when he was really young. His mother, Ayla Belville is a great cook herself and has her YouTube channel where she posts videos of her preparing delicious dishes and baking cool cookies. Roman enjoyed watching his mother do magic at the kitchen counter and that's how he fell in love with mixing up ingredients.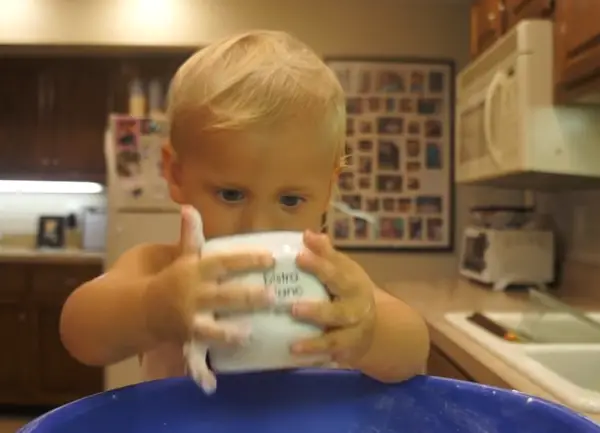 Once you see the video of him baking a cake you're going to get overly excited when we tell you this is not the only one. Chef Roman already has his own cooking show. This time, however, he's baking his first ever cake, wearing a child-sized apron, because let's get honest, little kids are messy, although we are a bit surprised of how this cutie pie keeps things neat and tidy. Along with the video, Roman's mommy wrote: "Say hello to a new series called 'Roman's Cooking Corner'! I hope you enjoy watching it as much as he did making this cake!! If you have any future recipes you'd like to see Roman make, be sure to comment below!!"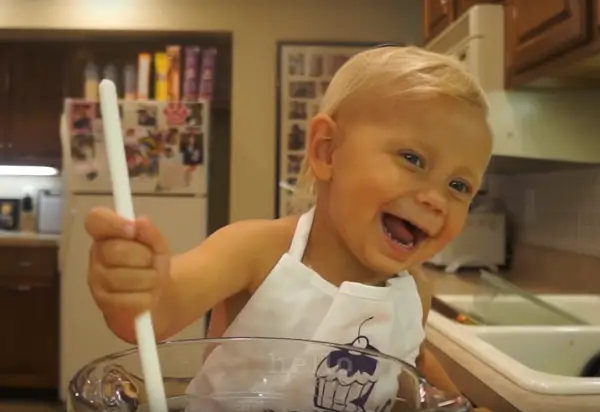 The way Roman speaks and explains the steps of the recipe, using clear, yet childish voice and words will definitely put a huge grin on your face. He calls out the ingredients he needs and resembles a surgeon asking his nurse for the instruments, and we do believe he does his baking with surgeon's precision.
Before he starts his tutorial he says the sweetest "Hello!" and I guess it's more than enough for him to make you fall in love with his bubbly personality.
During his cooking he always makes sure to taste every ingredient, just to be sure everything is in perfect order.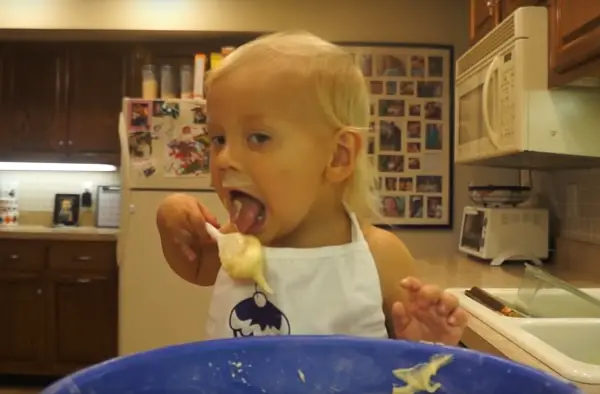 The fun thing about Roman is that not only we all love him, but he really loves himself too. Halfway through the video, right before he puts the cake into the oven, he stretches his tiny arms towards the came and gives his body a big squeeze. We understand you Roman. No one can resist your charm.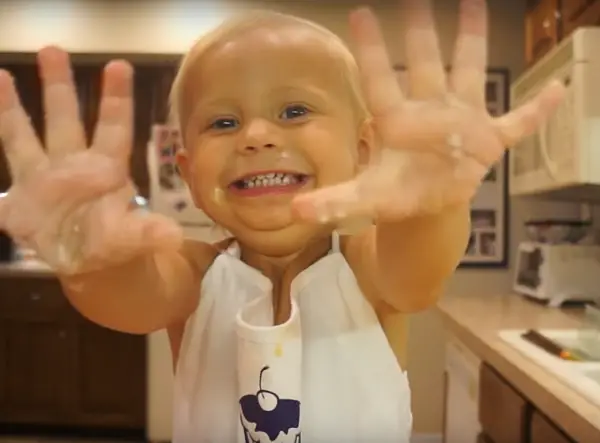 Once the cake is out of the oven little Roman gets to decorate it. And as you already assume, that's the part he enjoys the most. He does it using lots of sprinkles. And as he mommy says: "I let him do what he wants to do, whether it's licking the batter or dumping the whole bottle of sprinkles on." We love how she lets him do things on his own and doesn't care about the mess he makes in the kitchen because kids learn best by doing.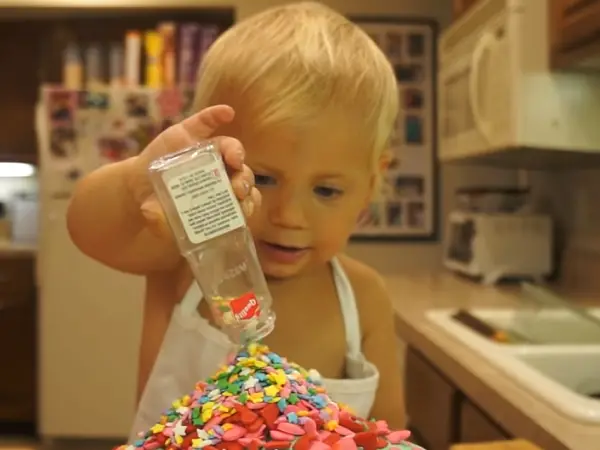 This chef doesn't even wait for others to "judge" his baking skills as he already knows how the final result is so perfect and yummy. He gives himself a thumb up and is happy with his delicious cake. Who wouldn't want a bite of this masterpiece?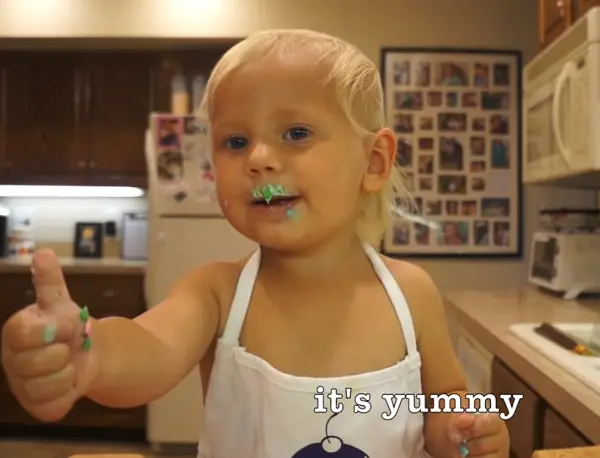 People take the time to comment and praise his cooking and baking skills with one person writing, "This is a 2 year old baking a cake I can't even cook noodles on a stove properly." Others say how Roman saying "please" and "thank you" during the entire video is even sweeter than the cake itself.
Just take a look at his video. Roman is going to become your favorite little person, that's for sure.