If there is an artist out there you have to see only once in order to call yourself a true music fan, than it has to be Michael Buble. He isn't just a singer, but an all-around entertainer who makes the classic hits we are all so fond of sound out-of-this-world. His amazing vocal abilities along with his charming appearance make him one of our favorite musicians who packs huge concert halls and arenas all around the world.
During his performances, he often invites a fan from the crowd and lets them sing a song. The concert he held at the Infinite Energy Center, Duluth, GA wasn't any different. Only this time, the guy he chose to invite on the stage left Michael amazed. It turned out that Andrew Zarrillo from Houston, Texas possesses some crazy vocal skills too. As he later said, he and his girlfriend got upper deck seats but were upgraded to floor seats at the last minute. Well, it was obviously the best thing that could happen.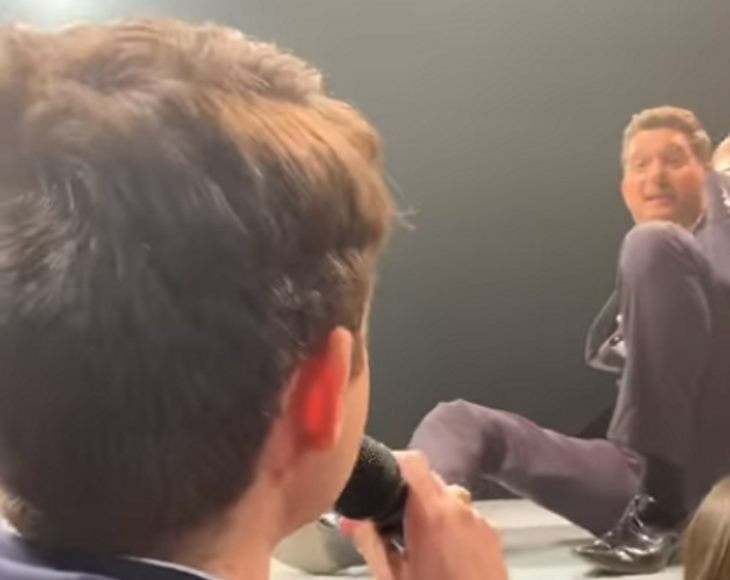 Andrew recalls how his favorite singer was talking about kindness as the tune to Frank Sinatra's hit "Fly Me To the Moon" could be heard filling the crowded arena. In the next moment, Andrew could see the mic being handed to him, and boy he was happy to grab it.
"I wasn't nervous because I didn't have time to be nervous," Andrew said.
Michael asked Andrew whether he needed help to which he answered "No, I'm fine. I got it." Once Andrew let his voice loose, the audience quickly figured out this wasn't any random guy performing, but a singer who knew what he was doing. Michael himself stood at the background cheering and encouraging the crowd to do the same. The best part was when Andrew turned to his girlfriend Amanda and kissed her as he lyrics "in other words, baby, kiss me" were on. What a gentleman.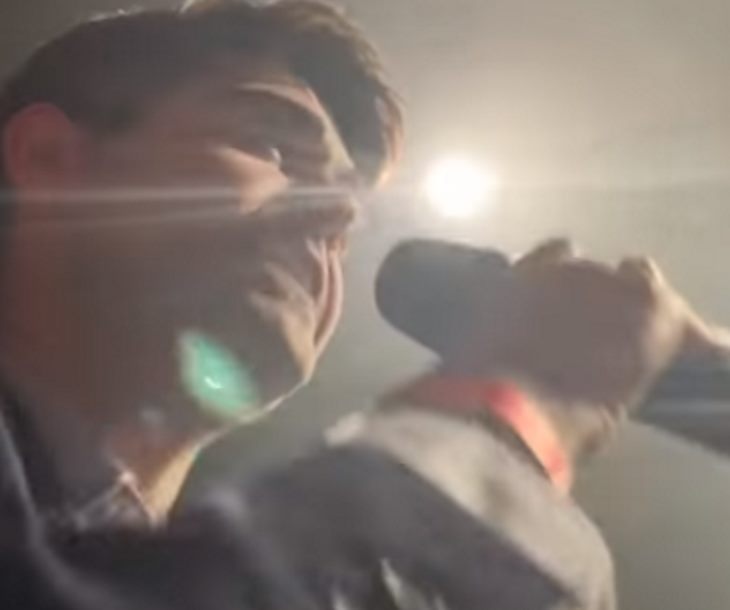 Andrew's performance did resemble those of Michael. Crooning such a huge hit, he brought sweet smiles on everyone's face. Amanda knew she had to put this once-in-a-lifetime chance of singing along Michael on tape. We could also see Michael singing and dancing while listening to his fan.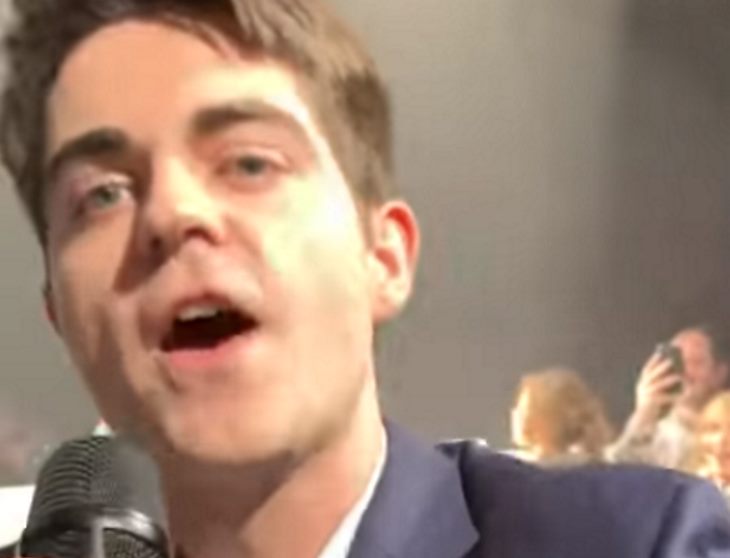 The ending was truly impressive as Michael congratulated Andrew on his amazing performance. He even got a bunch of high-fives from the fans. This really was a very special night Andrew and Amanda would never forget. It's not every day that you get to perform with your most loved singer.
Did you like Andrew's singing?