One of the most adorable American couples are engaged and the fans from all over the country are going crazy. Miss Universe Demi-Leigh Nel-Peters said YES, and we can't be more excited for her and her fiancé Tim Tebow.
These devoted Christians fell in love during an event hosted by Tim's foundation and they became inseparable ever since.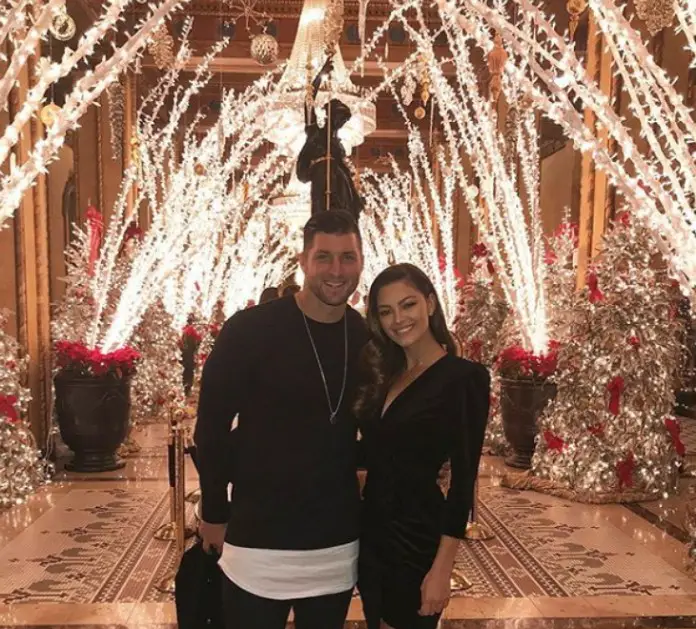 Demi-Leigh's sister is a girl with special needs and she was part of "Night to Shine," a prom-like occasion that hosts young teenagers with certain disabilities, and makes them feel extra special by walking on a red carpet and being treated like queens and kings. The one when the two sweethearts first met took place in Demi-Leigh's home country South Africa.
The moment they laid eyes on each other, they knew they were meant to be. Their devotion to God and the faith they live by is only one of the things they have in common.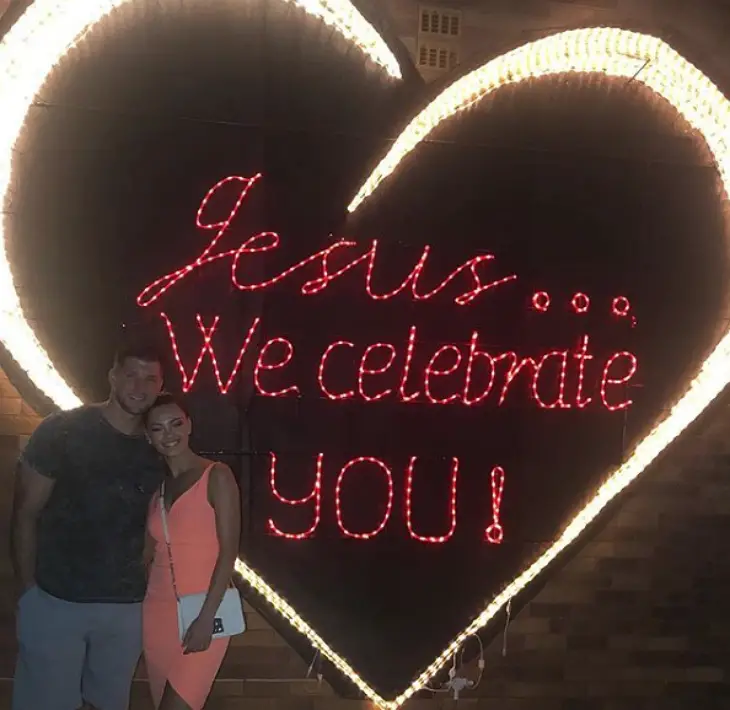 Tim shared with PEOPLE details about the romantic proposal. Although they dated for a short period of time, he knew he wanted to spend the rest of his life by her side.
He invited her to his family farm outside of Jacksonville, Florida where he had set up an arbor and a custom designed bench engraved with the date the couple first met.
Tim proposed saying: "Demi Leigh Nel-Peters, I love you. Demi Leigh Nel-Peters, will you marry me?" and that was a moment to remember. To be honest, that 7.25-carat solitaire ring suits her perfectly.
"This ring is internally flawless. Just like you."
As though this wasn't enough surprise for the day, Tim arranger South African singer Mattew Mole to serenade the lovely couple one of their favorite songs.
"I actually wasn't really nervous. I was excited. I wanted everything to be perfect and to go smoothly. But I wasn't nervous to actually ask her."
He couldn't wait to share the big news with his fans by posting a cute photo on Instagram.
"Thank you for saying YES and making me the happiest man in the world. You're the love of my life, and I can't wait to spend the rest of my life with you."
She posted the same photo with the following caption:
"Any dreams I've ever had, you've exceeded them all! I love you and I can't wait to spend forever with you! @timtebow."
But what's a moment like this if you don't share it with those that mean the world to you. Their family and friends were all there to congratulate the newly engaged couple.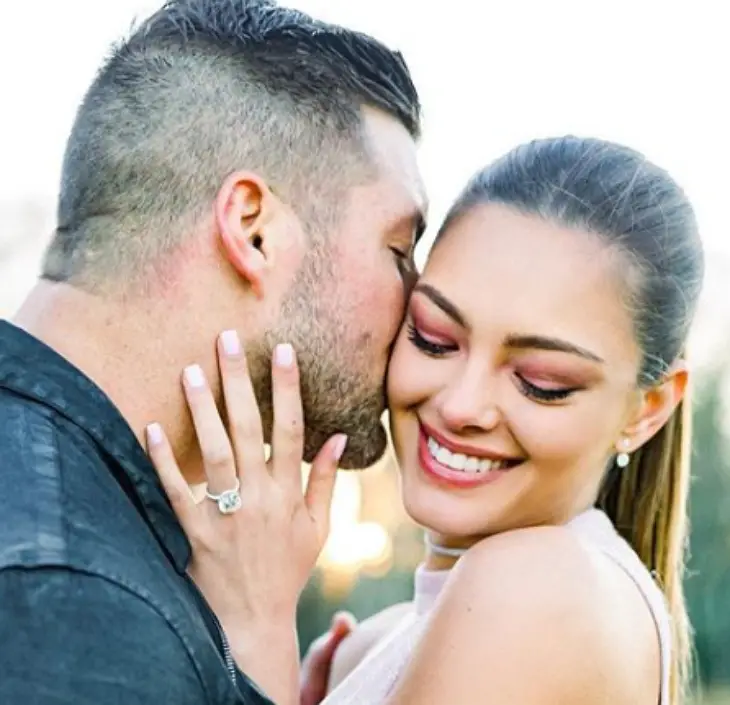 They have spent a great day together, cherishing and celebrating the love of Tim and Demi-Leigh. Her father suggested the guests to make a circle around the couple and pray for their life together. It was an emotional moment that united the two families even stronger.
They have same plans for the future and know they'll continue their life mission of helping the less fortunate and be valuable part of the community.
Tim and Demi-Leigh, we wish you an amazing life ahead!