Sisters Macey, Mackenzie, and Madeline were given up for adoption right after they were born. Their parents couldn't take care of them because they were drug abusers struggling with the addiction.
The girls were welcomed by the Garrisons who already had three children of their own, all of which boys, Tyler, 20; Matt, 17; and Luke, 16. Darla and Jeff who had fostered many children so far knew they had to step in and provide the baby girls with the life they deserved.
The family was perfectly aware that Macey and Mackenzie would need additional dedication, love, and support because they were born as conjoined twins.
"We had no idea what to expect – but they only needed someone who loved them. We got Madeline when she was four days old and Macey and Mackenzie came to us after four weeks," Darla told Closer.
They always dreamed of having daughters so the girls fit in perfectly.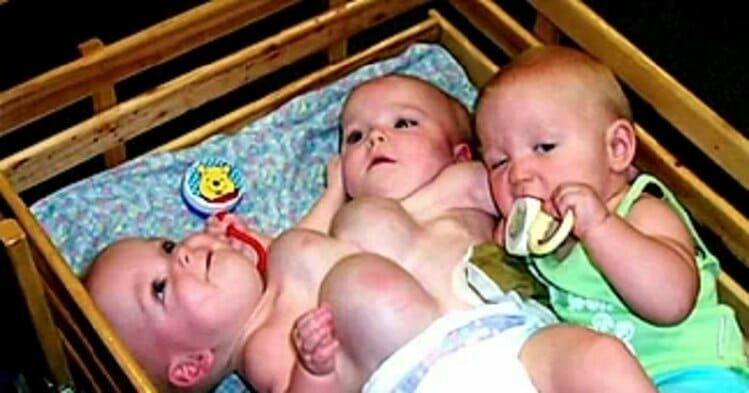 "We'd fallen in love with them. Our boys were so happy to have three sisters," Darla told Closer.
Jeff and Darla's life goal was to make sure the girls undergo the much needed surgery, so in 2003, they were successfully separated at Children's Hospital Los Angeles.
Two years after, the whole family moved to a farm in Indianola, Iowa. Macey and Mackenzie now use prosthetic in place of the leg they once shared. The girls are getting used to walking and they have a normal life, doing everything other kids do.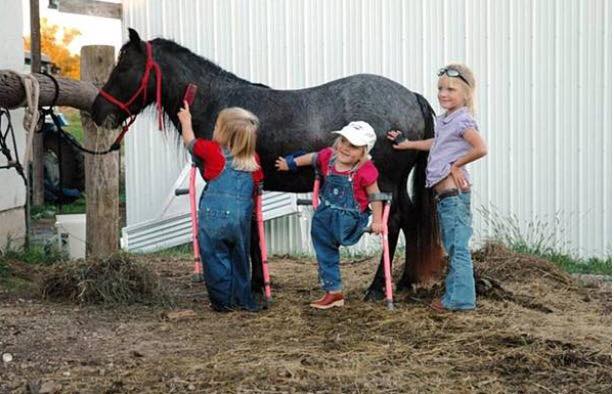 When they come across certain obstacles doing the everyday choirs they can always ask their sister Madeline to give them a helping hand.
"When they encounter something they can't do," Darla told People, "they don't dwell on it too long."
They have never ever considered quitting, but are determined to move on and achieve great things in life.
"The girls have succeeded through hard work and the commitment by their family. Their progression is wonderful and inspiring," says Children's Hospital Los Angeles Pediatric Surgeon James Stein, who performed the multi-staged separation in 2003.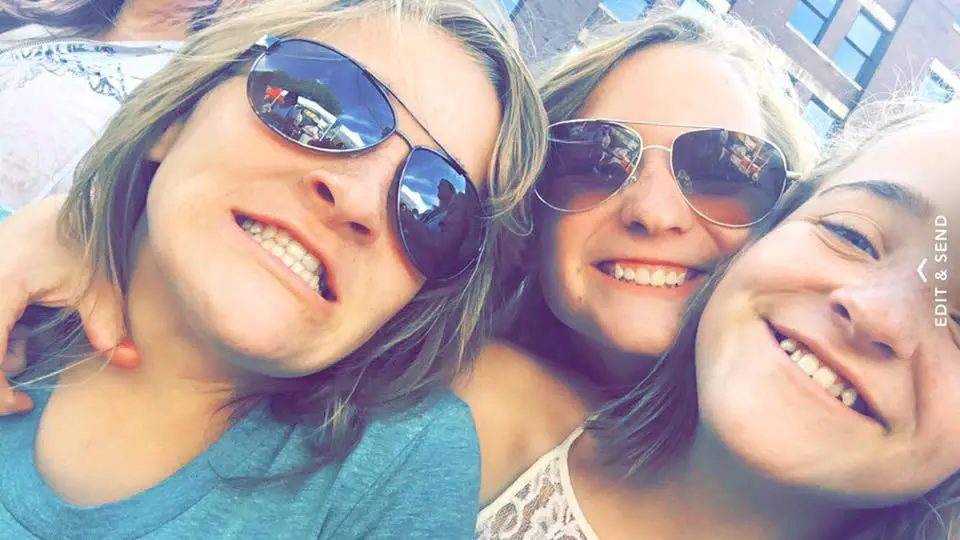 Now, at the age of 16, the girls are full of life and ready to respond to any challenge or obstacle that comes along their way. They know they are loved and cared for by their parents, their brothers, and their sister. We hope they will have a bright future ahead.
Please SHARE this with your friends and family.