Mary-Kate and Ashley Olsen are one of the most famous twin sisters that we know. They started their acting careers at a very young age and have been under the spotlight ever since, because of one reason or another. Although acting is not their thing any longer, their lives have always been of great interest to the wide public and the media.
Their younger sister, Elizabeth Olsen, is also pursuing a career in the film industry and she has already made a name for herself starring in a number of movies. In fact, according to Elizabeth herself, she wanted to become an actress from very young age. She recalls how her parents told her it was up to her to decide whether she wanted to be part of the industry or not.
"My parents said, 'OK, well if that's what you really want to do, then you have to know that you are going to risk not being a part of the sports team, you're going to have to risk not being a part of ballet after school,'" Elizabeth Best Life. "And so, I did that for three months of my childhood, but it wasn't worth it to me to work for a living."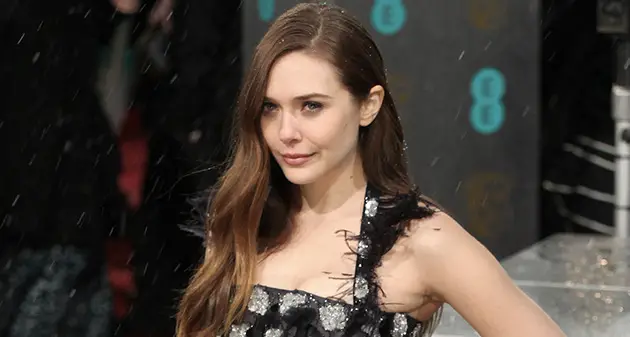 Living in L.A. where everyone wants to try themselves as part of Hollywood, most of Elizabeth's friends believed acting wasn't a very cool profession as a lot of people they knew were doing it. However, young Elizabeth took drama classes while at high school and her dream of following into her sisters' footsteps seemed more realistic than ever.
"My way in to being OK with the want of being an actor was through the theater, because it felt more academic and it felt less like the experience of celebrity and whatever it is," she said.
"But it was more about the process, and the history, and the intellectual experience of what it means to collaborate and tell a story. And through thinking about theater from an academic perspective, I allowed myself to be OK with it. Which is sad that you have to give yourself a better reason to do something you want to do, but that's what allowed me to want to pursue it in college."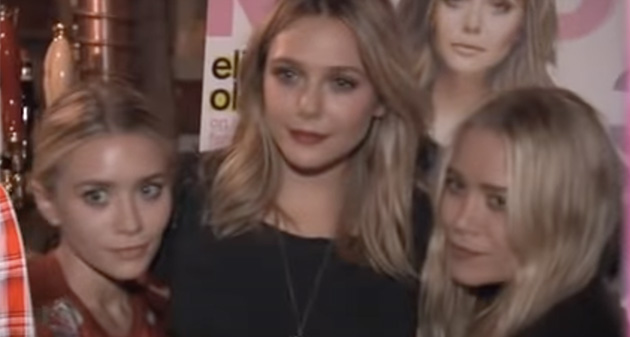 Elizabeth attended the New York University's Tisch School of the Arts and spent a semester studying in Russia at the Moscow Art Theatre School. Soon after, she was offered minor roles and later the more influential ones followed.
She starred in Silent House, Peace, Love & Understanding and Martha Marcy May Marlene shortly after she graduated from college.
"I'm so lucky [director] Sean Durkin wanted to go with someone who had literally no film experience," Elizabeth told Philadelphia Style. "I think the reason Sean liked the idea was because I didn't know what I looked like on camera, and I didn't care about what angle of my face looked good. It added to the awkwardness of Martha."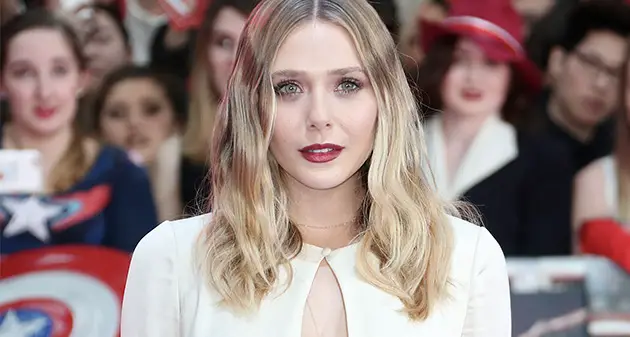 In 2013 Elizabeth starred in Kill Your Darlings in, and then in 2014 and 2015, the movies Godzilla and the international blockbuster Avengers: Age of Ultron followed.
She often speaks of the support and the advice she gets from her sisters. In her interview with Philadelphia Style, Elizabeth said of Mary-Kate and Ashley: "They're very tight-lipped—notoriously so—and I was not caring what I was saying [in interviews] because I'd assumed no one would read it.
"That's when we'd have conversations. They'd say, 'You know, even if you don't think anyone's going to read this article, someone might pull the quote later for [something else].' It's all part of how you hope someone interprets you, and how they frame who you are and the work you do."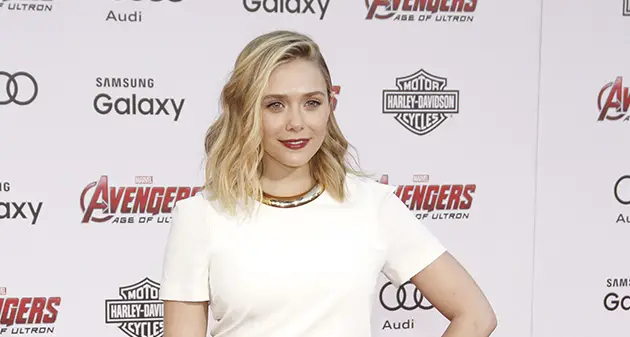 Recently, she starred in the television series WandaVision, as Wanda Maximoff, and it looks like Elizabeth's career is skyrocketing. But besides being a celebrity already, she tends to keep a low profile and keep her privacy only for herself. That is something she learned from her sisters. Speaking to Harper's Bazaar, the young actress said: "There are ways you can be private – my sisters are intimately private and I respect that," Olsen explained. "They showed me that you can be private, but also accessible to journalists, for those reasons. It's helpful and I learnt my value system from them. They've always had the greatest friends and so have I.
"People always ask, 'was it hard for you to make friends once you started working?' And I'm like, 'what are you talking about? No.' I already had those and the ones I made through work are great."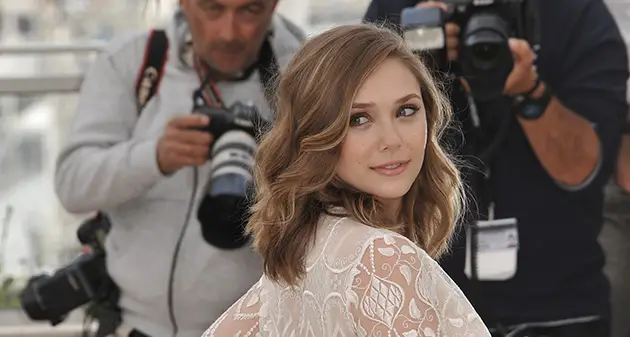 We wish Elizabeth Olsen be as successful as she has been so far. We can't wait to see her in future projects.