Teaching your child to be considerate is one of the most humble things you can do for them, because at the end of the day, taking care of one another is what makes this world a better place.
Parker Williams loves school so very much. What he loves most about it, is his teacher, Mrs. Chambers. "I think she's a really kind teacher, and she has her own way of teaching, and she spends time on everybody," this boy says of her.
As he is well aware that Mrs. Chambers always go the extra mile for her students, Parker felt devastated when he heard on the news that teachers in America are practically underpaid. His little heart was broken, because he knew Mrs. Chambers deserved a lot more.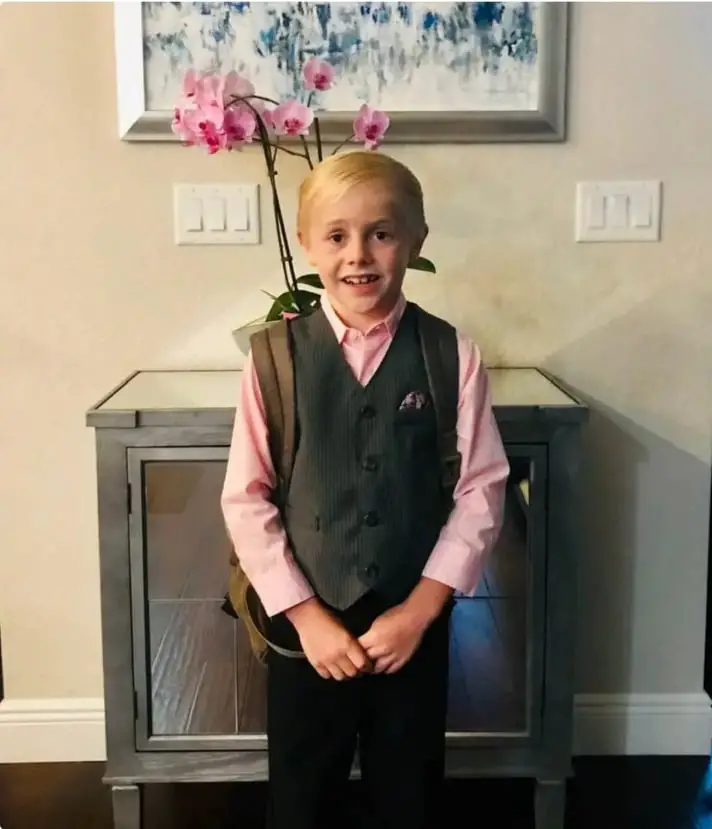 In order to fix things, Parker did the most amazing thing ever and stole the hearts of thousands of people who learned of his kind deed. Namely, he celebrated his 9th birthday and received a bunch of presents, among which some money. When his parents asked him what he was planning to do with his $15, he didn't tell them, but he had a plan on how to spend it.
Parker put the money in a tiny bag which he then placed on a handwritten note that said: "Dear Mrs. Chambers, I don't think that teachers get paid enough for what they do. So will you accept this gift."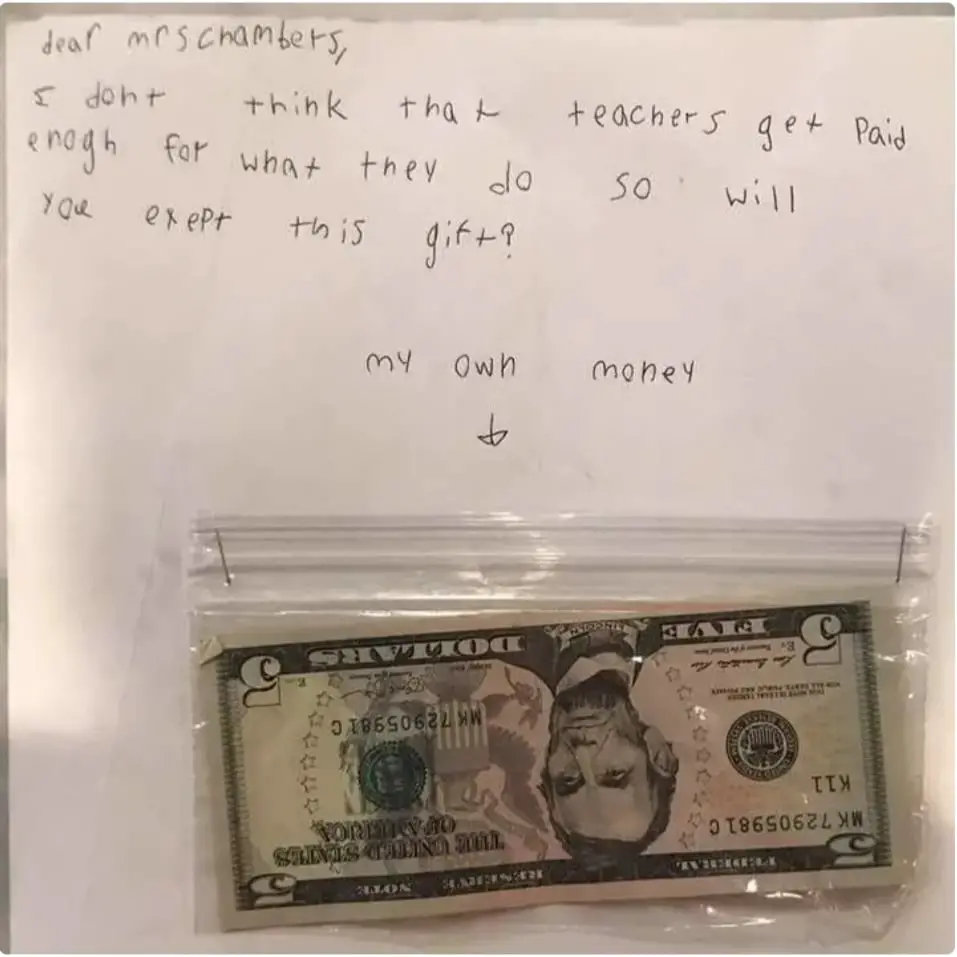 Needless to say, Mrs. Chambers was deeply touched by this gesture. Of course, she couldn't possibly accept the money, but she appreciated the deed very much. Instead, she gave Parker his money back along with a note. "Teachers put their all in all the time. We often take work home. Our day doesn't end when the bell rings. It's so great that Parker realized that we do a lot extra," she later said.
When Parker's parents saw Mrs. Chamber's note, they couldn't help by share it online. They said they were very proud of their son for being considerate.

Parker's mom explained that they always teach him to help others as much as he can and added that whenever he gets money for his birthday or for Christmas, he always gives 10% to charity. How adorable is that?