Some people have the power to touch our hearts so deeply that what they do never fades from our memory. The 16-year-old Raffi Arto's voice resembles that of the legend Elvis Presley so much that it gives us chills. During his latest performance on the French The Voice, both the audience and judges were hooked.
He performed a rendition of the hit song "Can't Help Falling In Love" and according to many, it is one of the most memorable we've ever heard. Raffi's voice was described as soft as feather, yet so powerful.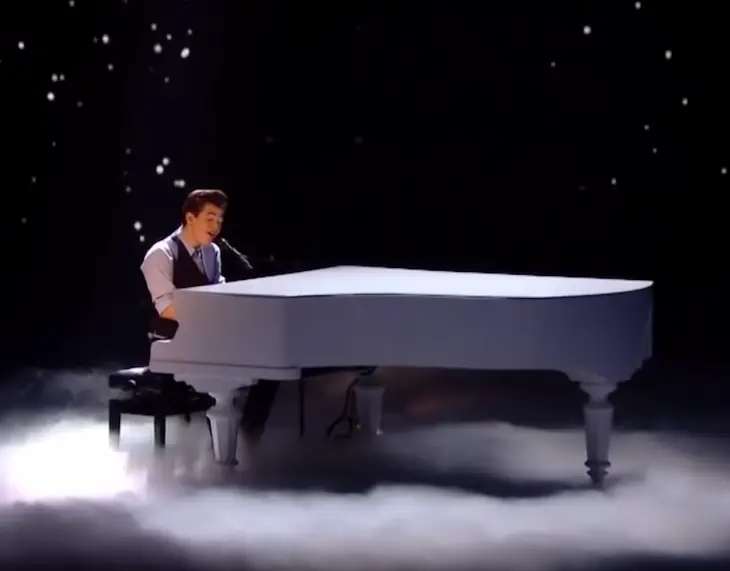 This prodigy has been into music ever since he was very little. He started bonding with the piano at the age of six, and it became his 'best friend' in the years to come.
When one of the judges asked Raffi how much time he spends playing the piano he said:
"I don't count anymore! When I started playing the piano, I practiced for two or three hours a day. Today I spend another good hour. But I have other passions, like football and boxing… Well, I put the sport aside for The Voice because this adventure will be short, and I'm trying to make the most of it."
Even though music comes to him naturally, he doesn't let his talent slip through his fingers and makes sure he practices both playing the instrument and singing. He nurtures his vocal skills and enjoys performing, but this was the first time in his life to be in front of that large group of people listening to him. In an interview for the French magazine Le Parisien, he admits it's not easy to perform knowing millions of people are watching him at home on TV.
He also admits that he suffers from stage fright whenever he is about to take the stage.
"When we are in front of millions of people, it is not easy."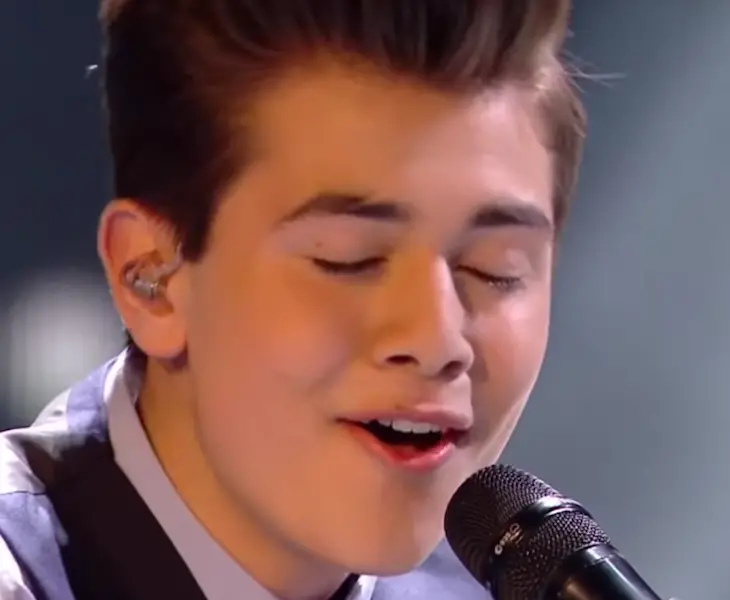 During the Elvis' song he looked as though he had been performing for many years. A true professional who wowed everyone around.
The talented teen hit every note – even the oh-so-difficult wavering Elvis ones – and looked more than happy doing so. Clearly, he's a natural performer!
At the end of the performance the crowd treated him to a rousing round of applause and with standing ovations.
We can't wait to see what he has to show us next. But we are certain he will make it far.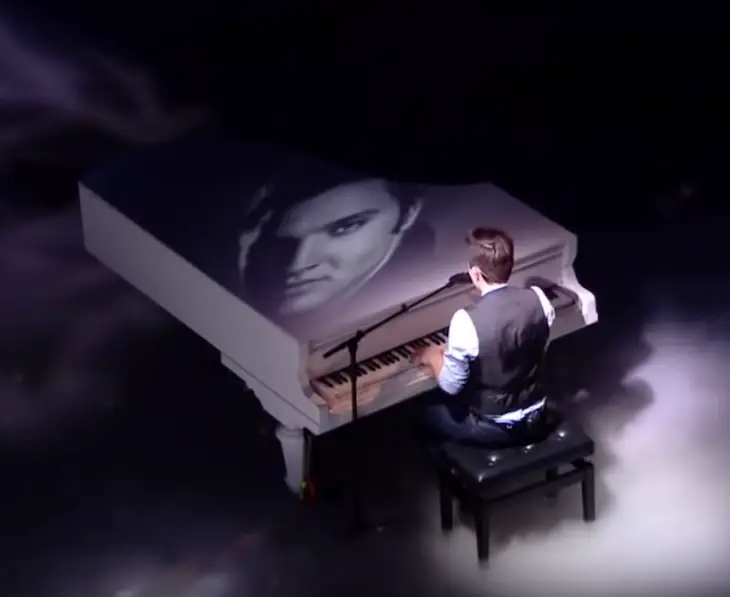 It's an incredibly moving performance and you won't want to miss it!