When trying to reach for the starts, don't forget that determination, faith, and trust in what you can is a must.
The "King of the Cowboys," irreplaceable Roy Rogers, who passed away in 1998, taught us exactly that. Although he was born and raised amid the Great Depression when finding a job was equal to winning the lottery, he still managed to make a name for himself both as a singer and an actor.
He worked various jobs in order to help his family make ends meet, but then, all of a sudden, his luck changed when he fell in love with the guitar. One of his sisters believed he was quite talented and persuaded him to take part at a local radio show. He caught the attention of many with his performance, and soon after, Roy was invited to join a country band called The Rocky Mountaineers, where he was both a singer and a guitarist.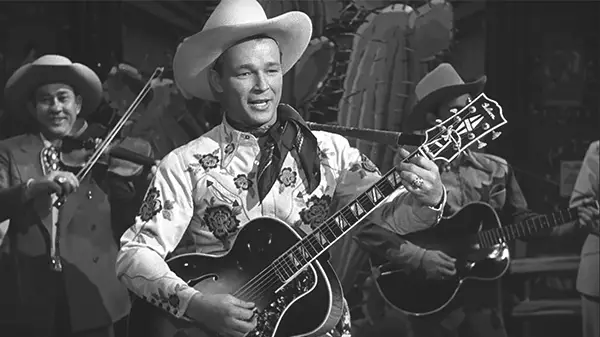 As he felt he could do more, Roy decided to form his own band, The Pioneer Trio, together with Tim Spencer and Bob Nolan. They were pretty good at what they did and started touring around the country.
During an interview with David Letterman, Roy recalled how he met his first wife during a gig in New Mexico, and the story is really wonderful. When the performance was over, the band was paid in their favorite food instead of money. Roy loved lemon pies, so the hotel, A Swiss Yodel, offered them some. Two big lemon meringue pies were brought by a woman and her daughter, who Roy said was the most beautiful girl he'd ever seen. It didn't take a lot of time before that girl became his wife. "It was two of the most beautiful lemon meringue pies. We couldn't wait for them to leave so we could eat those things. The young lady that brought the pies over turned out to be my first wife," he said.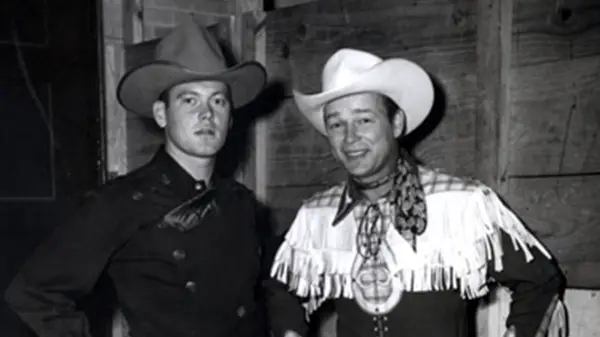 Over the years, as the popularity of the band started growing bigger and bigger, they soon found themselves singing in movies, and it was the start of Roy's acting career. He was very good at both singing and acting and soon turned into a sensation.
It was Gene Autry who helped Roy enter into the film industry when Republic Pictures was looking for a singing cowboy. It was then that Roy changed his name from Leonard Slye to Roy Rogers.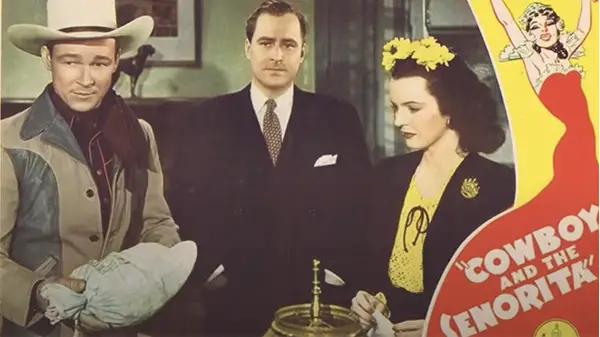 During the filming of Cowboy and the Senorita in 1944 in which Roy starred alongside beautiful Dale Evans, the fans felt there was chemistry between the actors. After the death of Roy's first wife, the chemistry was brought into their personal lives.
In 1946, Roy and Dale tied the knot and remained married until the rest of their lives. The marriage came as a surprise to Roy's children. "It wasn't until after they got married that he brought her home and said: 'this is your new mother'," his daughter Cheryl Rogers said in 2018 during an interview with Closer Weekly. "I didn't think I needed a new mother, so I really gave her a bad time, but she was a saint."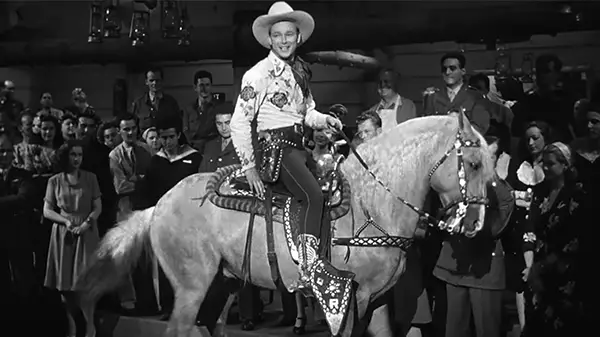 Besides his already successful career in the film and music industry, Roy had his own show, The Roy Rogers Show, which aired for more than 100 episodes.
Roy and Dale had one biological child together, a girl named Robin, who had Down Syndrome and passed away when she was very young. He and his wife, however, were parents to adopted children. One of their daughters, Deborah, was killed in a car crash and it was the second huge heartbreak the family endured.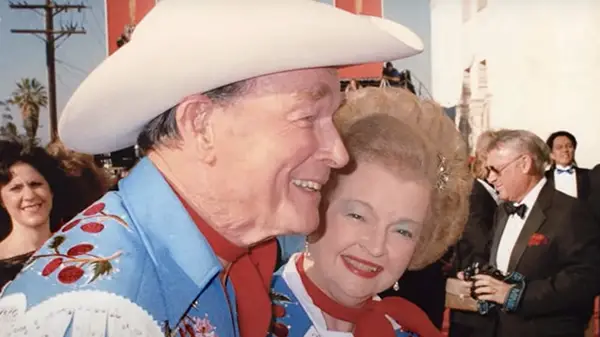 The "King of the Cowboys" passed away at the age of 86 from a congestive heart failure. His son, "Dusty" Rogers Jr, recalled the last words of his father. "He stood up in bed and said: 'well, Lord, it's been a long, hard ride'."
For his impressive career, Roy Rogers was honored with three stars on the Hollywood Walk of Fame. In 1980, he was inducted into the Country Hall of Fame as a member of the Sons of the Pioneers and again in 1988 as a solo artist which makes him the only County Music Hall of Fame member to be inducted twice.